VISIT TRAVELER'S COMPANY PARTNER SHOPS!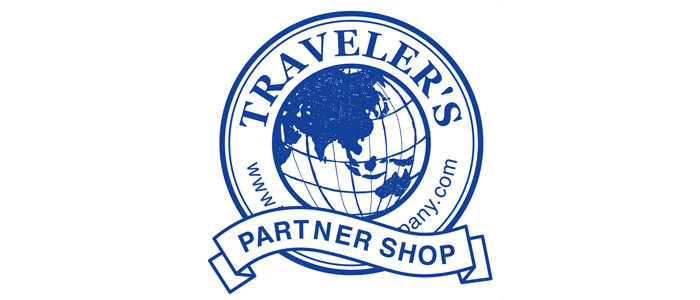 例えば、店主やスタッフがユーザーで、トラベラーズノートを愛情とともに扱っているから地元ユーザーにも出会えるかもしれない。さらにトラベラーズファクトリー限定アイテムや、その土地の名所や名物をモチーフにデザインしたオリジナルスタンプやリフィルがある。そんなトラベラーズカンパニー公認のパートナーショップが世界中にあったら、トラベラーズノートとの旅はもっと楽しくなるはず。「トラベラーズカンパニー・パートナーショップ」はそんな想いで企画をしました。

リアルに出会い、話をすることで、異なる文化背景を持つ異国の人たちと交流し、共通の喜びを見出していくことこそ旅の醍醐味であり、「パートナーショップ」はそのきっかけとなるような場でありたいと考えています。場所によっては、自由に出歩くことが難しい町があるし、国境を越えて旅をすることも簡単ではない場合もあるかもしれません。
だけど、いつかまた自由に旅をして、人と出会い、話をすることができる時が来ることを私たちは信じています。旅のない人生なんて考えたくもないですよね。

こちらでは、「トラベラーズカンパニー・パートナーショップ」の店舗情報とあわせて、それぞれの近所のおすすめスポットを紹介しています。これらの店舗ではトラベラーズファクトリーのオリジナル商品の一部を扱っています。 また、各店舗限定デザインのスタンプをノートに押すことができます。その土地を旅する機会がやってきたらぜひ足を運んでみてください。旅ができない場合は、おすすめスポットを眺めながら、きっと少年や少女だった頃そうしていたように、いつかその場所を旅することを夢想して、トラベラーズノートに向かっていただけたら嬉しいです。
Have a nice trip!

Imagine a store you can go where owners and visitors all use TRAVELER'S notebook. Serving as a hub for users of TRAVELER'S notebook, you can meet other travelers on their journey, and exchange ideas and stories. More than just a hub for travelers, you can also purchase TRAVELER'S FACTORY exclusive items along with original stamps and refills designed with the motifs of local famous sights and specialties.

If we had partner shops officially approved by TRAVELER'S COMPANY around the world, traveling with TRAVELER'S notebooks would be even more fun. So, we were able to launch "TRAVELER'S COMPANY PARTNER SHOP" turning those exact thoughts into reality.

Discovering the shared joy by socializing with foreigners from different cultural backgrounds and speaking to them in person is the real pleasure of travelling and we would like our "PARTNER SHOP" to be the place where those interactions can be experienced.
It may be still difficult to walk freely in some towns, and it may not be easy to travel across borders.
But we believe that one day we will be able to travel freely again, meet people, and talk with them. We do not even want to imagine living life without travelling.

Here, you can find information on TRAVELER'S COMPANY PARTNER SHOPs as well as recommended spots in each neighborhood. They carry TRAVELER'S FACTORY exclusive items. And you can stamp their original stamps there.
If you have a chance to travel to the area, please visit them. If traveling is still difficult for you, we hope that you will take a look at the recommended spots and imagine what it would be like to travel there someday.
Until we are able to travel around freely, it would be pleasing if you could spend time with TRAVELER'S notebooks whilst dreaming of travelling the world, like you probably did when you were younger.
Have a nice trip!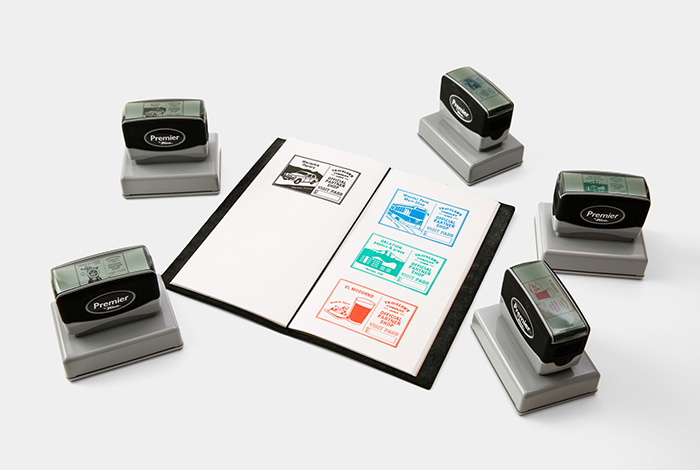 店舗限定のオリジナルスタンプをご用意しています。パートナーショップを訪れた旅の証として、ぜひ皆さんのトラベラーズノートにスタンプを押してみてください。

Original stamps exclusive to our Partner Shops are available. We hope you will stamp your TRAVELER'S notebook as a proof of your trip to our Partner Shops.
---
ASIA
---
EUROPE
---
NORTH AMERICA
---
OCEANIA
---
※「TRAVELER'S COMPANY」および「トラベラーズノート」は株式会社デザインフィルの登録商標です。 *"TRAVELER'S COMPANY", "TRAVELER'S notebook" and "TRAVELER'S FACTORY" are trademarks of Designphil Inc.