BACK TO LIST
TPL-Stationery
(Taichung, Taiwan)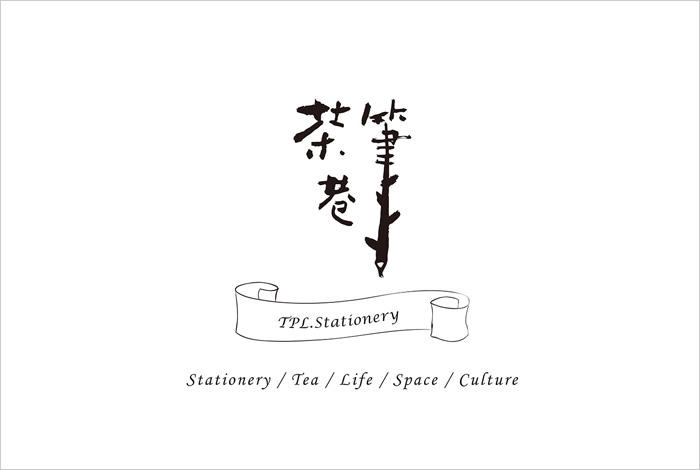 オーナーのリックとリンズさんに、お店のこと、トラベラーズノートとの出会いを話してくれました。
「店名にあるように、ここはステーショナリーとあわせて、お茶、生活、文化、を組み合わせた空間になっています。文房具や日用品を選ぶときに大切にしているのは、ブランドの歴史と背景です。さまざまな技術が発展している現代社会において、そのブランドが生まれた場所で製品を作り続けることにとても尊敬の念を抱いています。特に、生まれた当時のスタイルを守り、手作りのラフな質感が残っているようなプロダクトには、温かさと価値を感じます。当店に並ぶ世界中から集めた歴史がある優れたプロダクトをお客様が見ることで、世界を旅したような気分になってもらえたらいいなと思っています。
私たちがトラベラーズノートに出会ったのは2014年頃でした。使ってすぐ、その機能性に魅了されました。TPL Stationery Lifeが2016年に開店した際、それをお客様にご紹介したいと思い、私たちはすぐにトラベラーズノートを取り扱うことを決めました」
Just like the name of the store, our space combines tea products, stationery, life, and space. For the selection of most stationery and life props, we will prioritize the brand's history and origin. In a modern society with advanced technology, it is pretty respectable to insist on the spirit of making brand products in the place where the brand originated, especially the shape that retains the style of the times or a little clumsy feeling of handmade…etc. It endows the temperature and value of the product itself. We strive to display the world's elegant and classic selections in the store and hope that every guest who visits will have the opportunity to travel around the world through our selections.
We got to know TRAVELER'S notebook around 2014, and were attracted by its multi-functional features. When TPL Stationery Life opened in 2016, we quickly added TRAVELER'S notebook to the store to share our favorite stationery with more fans.
---
STORE LOCATOR
---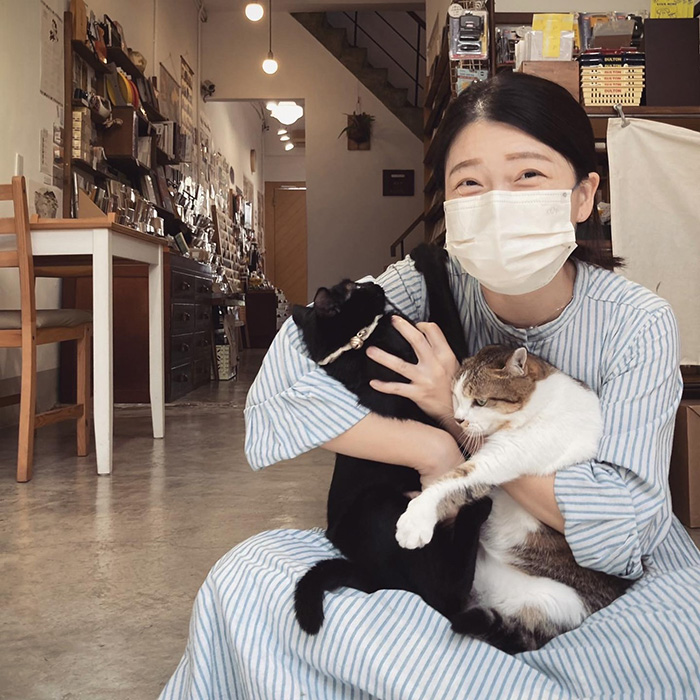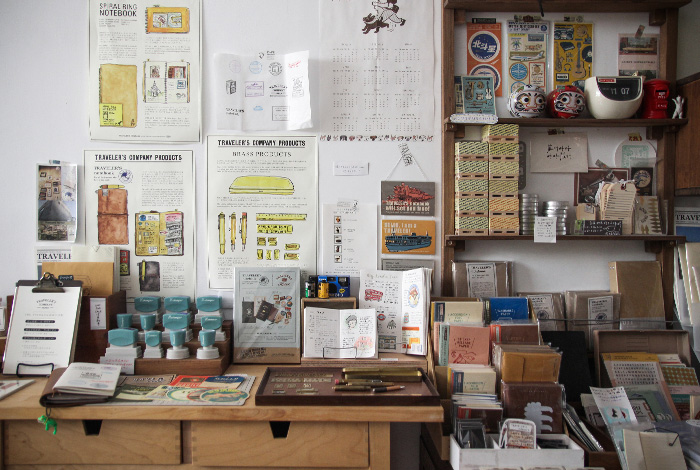 ---
Collect TRC PARTNER SHOPS Original Stamps!
店舗限定のオリジナルスタンプをご用意しています。パートナーショップを訪れた旅の証として、ぜひ皆さんのトラベラーズノートにスタンプを押してみてください。
Original stamps exclusive to our Partner Shops are available. We hope you will stamp your TRAVELER'S notebook as a proof of your trip to our Partner Shops.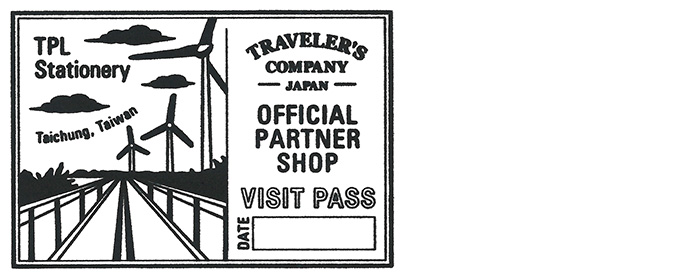 台中には、山から海まで景色の違うサイクリングロードが20本以上あります。スタンプは、スタッフも自転車通勤で使っているサイクリングロードをモチーフにデザインしました。
Taichung has more than 20 bike paths with different scenery from the mountains to the sea. The stamp was designed based on the bike paths that our staff also use to commute by bicycle.
---
Recommended Travel Spot From The Shop Owner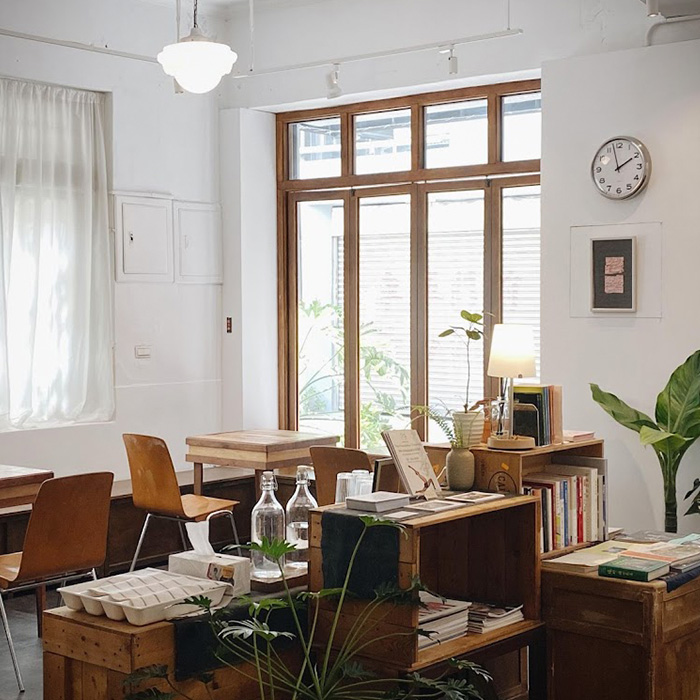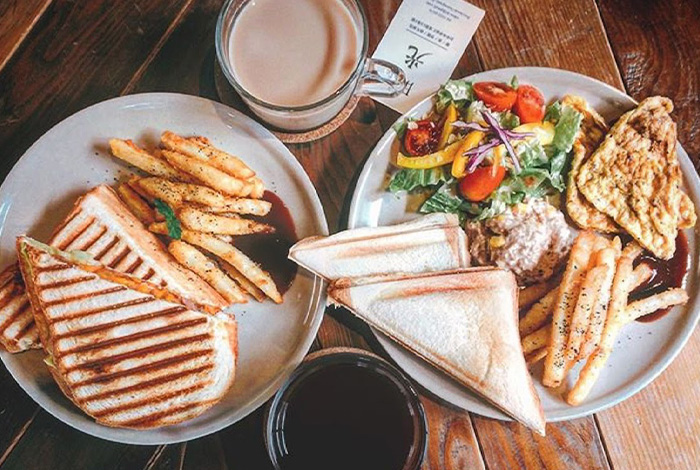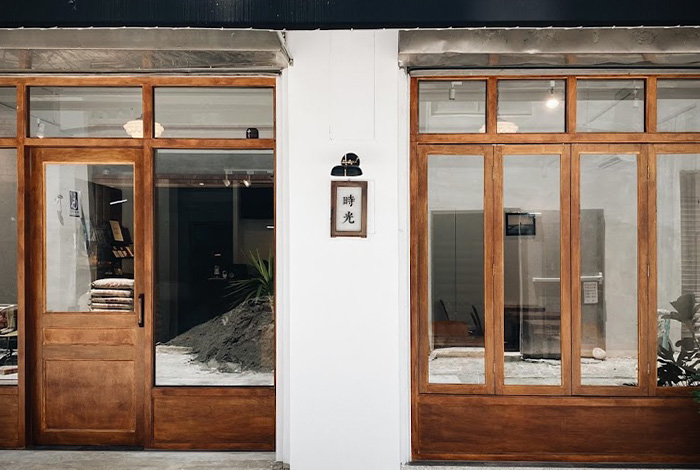 The Time / 時光(軽食)
台中の旧市街、文化と芸術を感じることができるエリアにあるThe Timeは、朝食、プリン、スコーンなどがいただけるのとあわせて、写真の現像なども行っています。
The Time, located in the old town full of culture and art in Taichung City, offers services such as breakfast, photo development, pudding, scones, and more.
---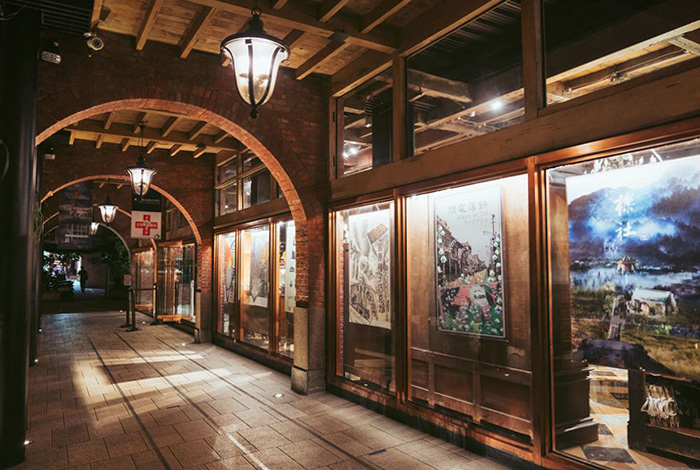 Miyahara/ 宮原眼科(スイーツ)
宮原眼科は宮原武馬氏の眼科医院だった建物をリノベーションし、現在では、太陽餅、アイスクリーム、チョコレートなどを販売する人気の店舗になっている場所です。
Miyahara was rebuilt from Mr. Miyahara Takema's eye hospital. It is a famous store that sells Taichung's local specialties, including sun cakes, ice cream, and chocolate.
---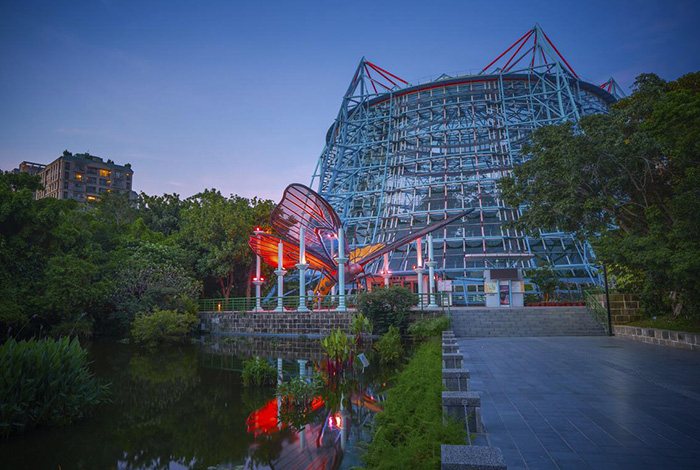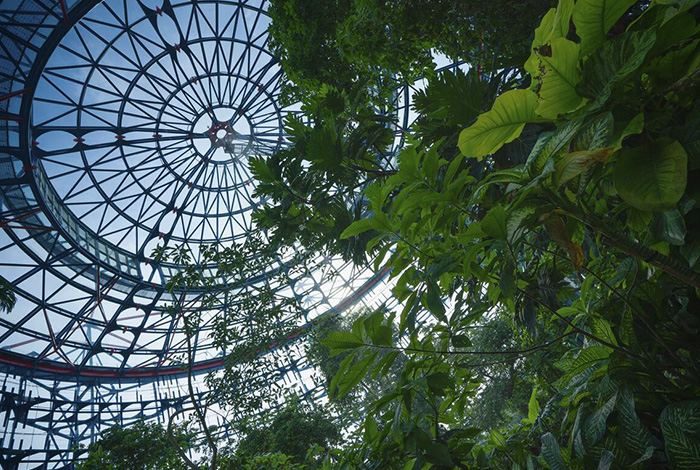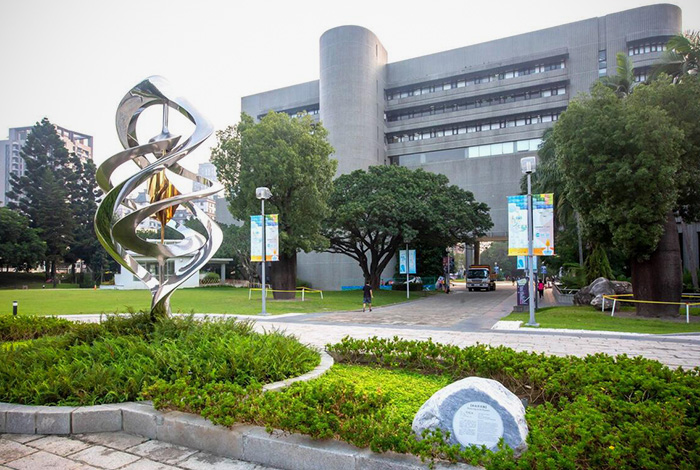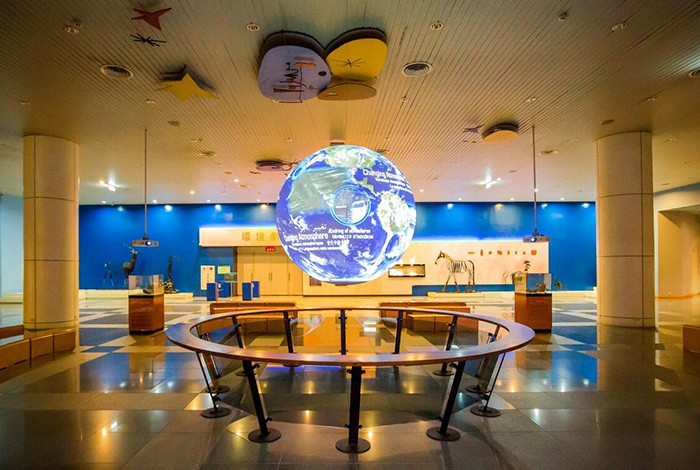 National Museum of Natural Science/ 國立自然科學博物館(ミュージアム)
国立自然科学博物館は、子供から大人まで、台中市民全員の思い出の場所です。植物園とともに、多くの見どころがある場所です。
The National Museum of Natural Science is a place of memories for all Taichung people, from childhood to adulthood! Along with the botanical gardens, it offers a great scope of things to see.
---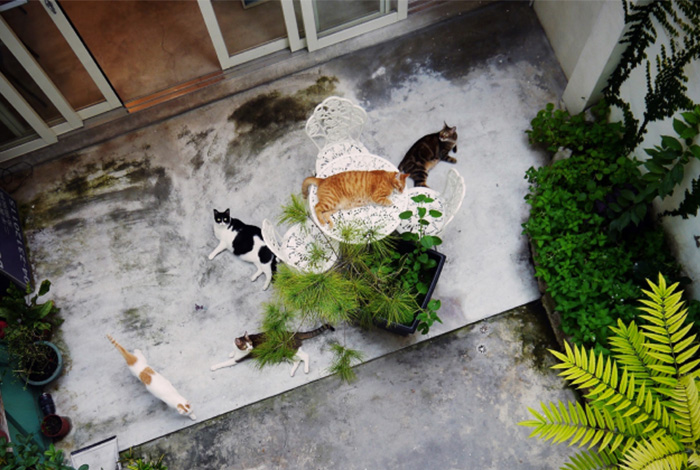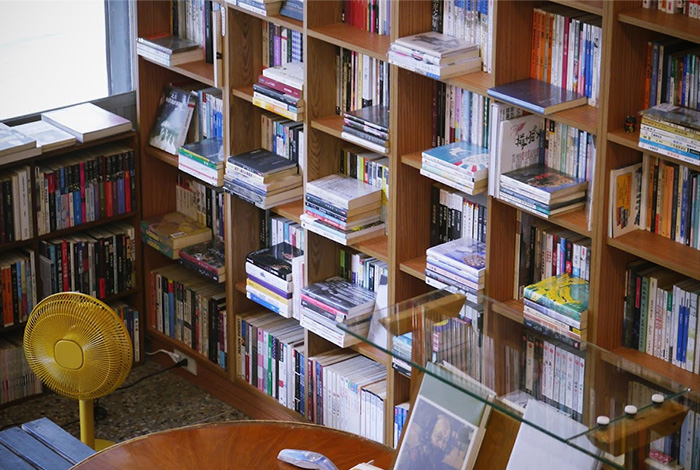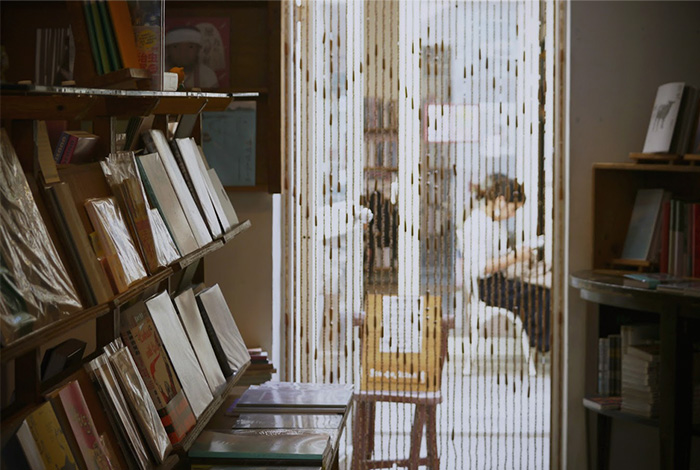 Paper Books / 梓書房(古書店)
本好きの人と猫がいっぱいの古本屋さんです。訪れるたびに、他にもたくさんの驚きがあるでしょう!
The second-hand bookstore is full of book lovers and cats. Every time you visit, you will find other surprises!
---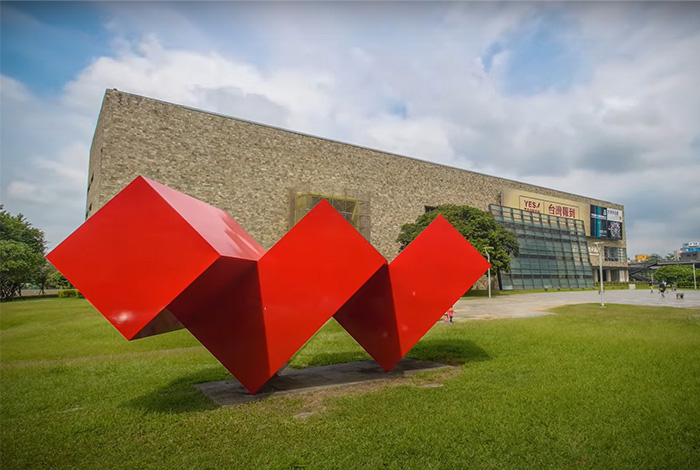 National Taiwan Museum of Fine Arts / 國立台灣美術館(ミュージアム)
国立台湾美術館は、いつも台湾の芸術家の作品を展示し、たくさんの大規模なアートイベントを主催しています。
The National Taiwan Museum of Fine Arts often exhibits the works of Taiwanese artists and hosts many large-scale art activities.
National Taiwan Museum of Fine Arts / 國立台灣美術館
No. 2, Sec. 1, Wuquan W. Rd., West Dist., Taichung City , Taiwan
https://www.ntmofa.gov.tw/
---
※「TRAVELER'S COMPANY」および「トラベラーズノート」は株式会社デザインフィルの登録商標です。
*"TRAVELER'S COMPANY", "TRAVELER'S notebook" and "TRAVELER'S FACTORY" are trademarks of Designphil Inc.