BACK TO LIST
Simple Beautiful Things
(Chippendale,Australia)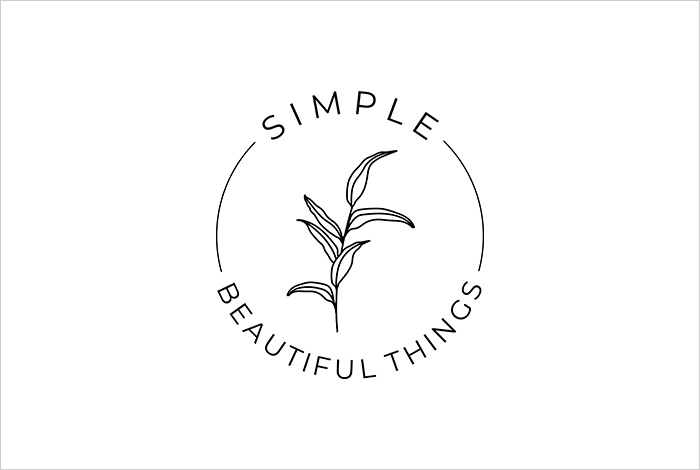 オーナーのアイヴスさんとケリーさんは、息子さんへのプレゼントを探しているときに、トラベラーズノートと出会いました。その手触り、シンプルなデザイン、さまざまな種類のリフィル、そして、持ち運びやすさに一目惚れされたそうです。
トラベラーズノートは、店舗を開業して最初に取り扱った商品でもあります。お客様にトラベラーズカンパニーの商品を紹介するときは、いつもわくわくしているとのことです。「トラベラーズノートとそこに日々のことを記録することは、二人にとって特別な喜びになっている」と語ってくれました。
Simple Beautiful Thingsをオープンする前、二人は常に忙しい毎日に追われ、もっとシンプルな生き方を模索していました。そして、シンプルなデザインで、長く使える美しい道具と過ごすことで、より思慮深く穏やかに生きていくことができるのでは、と考えたそうです。そういった道具への情熱とそれらにまつわるストーリーを共有できるスペースを作り、自分たちだけでなく、より多くの方に知ってもらいと考えて、二人はSimple Beautiful Thingsをオープンすることを決めました。
Simple Beautiful Thingsは、2022年にオーストラリアのチッペンデールにオープン。彼らのビジョンと、厳選された美しいプロダクトを共有する場所が生まれたのです。二人がこの町に決めた理由は、その歴史やユニークな建物、街路樹が連なる並木道の美しさなどさまざまな理由がありますが、実際にギャラリーやカフェ、大学に囲まれた活気ある地域でもあります。店舗には、地元チッペンデールの人だけなく、近隣の町や遠方からの学生、クリエイターやデザイナー、ミュージシャン、さらに旅先としてこの町を散策中に、偶然見つけた人など、たくさんの方々が訪れています。そして、二人は彼らとの出会いを楽しみながら、店舗を運営しています。
We discovered TRAVELER'S notebook when looking for a Journal as a gift for our son. We wanted to give him something memorable that he could take on his journeys for years to come. When we saw TRAVELER'S notebook we fell in love with the feel, simple design, the variety of inserts and how portable it is. When we opened our store TRAVELER'S notebook was the first product we added to our range and our first sale! Since then, we have enjoyed discovering more of the wonderful TRAVELER'S COMPANY range that we love to share when meeting people that visit the store. Their passion for TRAVELER'S notebook and journaling is a special joy that we share.
We started Simple Beautiful Things as a way for us to find and encourage a more thoughtful way of living, for us as much as others. Caught up in busy lives we were looking for a simpler way of living. We wanted to create a space where we could meet people to share stories and also our passion for beautiful things with a simple design that are made to last. We finally opened our store in Chippendale in 2022 to share our vision and the beautiful products we curate. We fell in love with the history of the area, the uniqueness of our building and the tree lined streets – all within a short walk to the city. We're in a vibrant neighborhood surrounded by Galleries, Cafe's and Universities and enjoy meeting the wide variety of people that visit our store – the many locals, students from near and far, the wonderful creators, designers, and musicians or the curious that simply stumble upon us during their explorations of this unique area.
---
STORE LOCATOR
---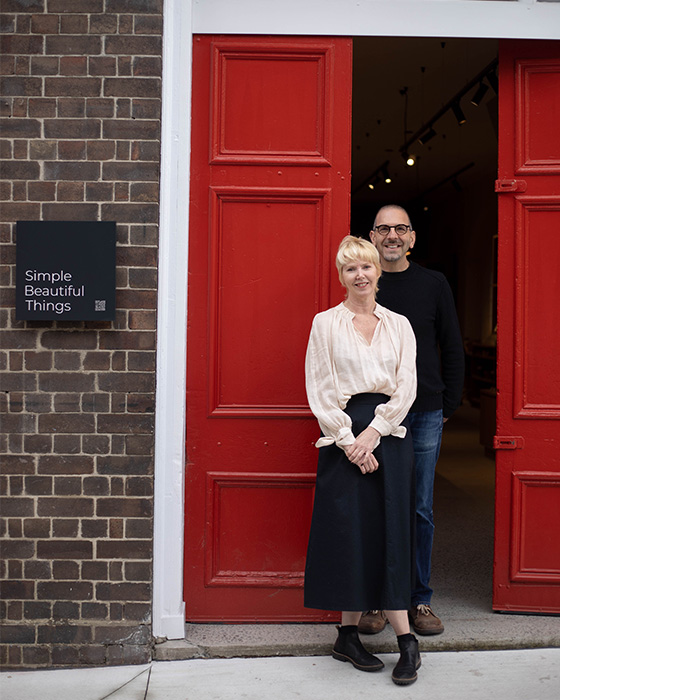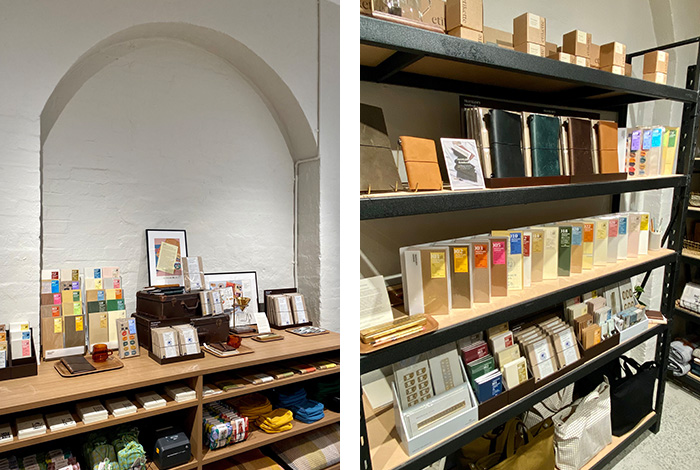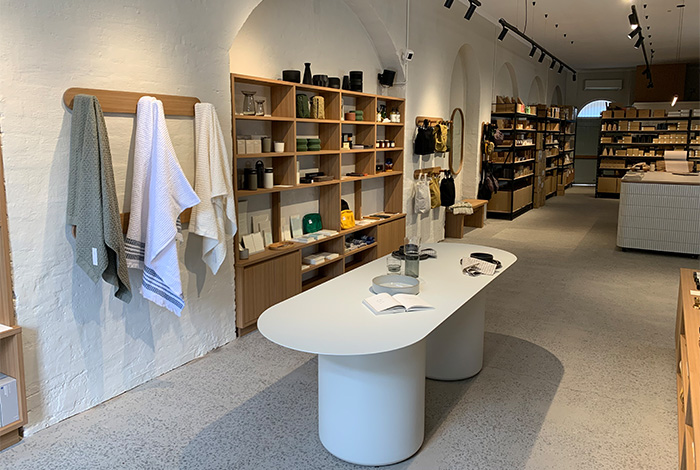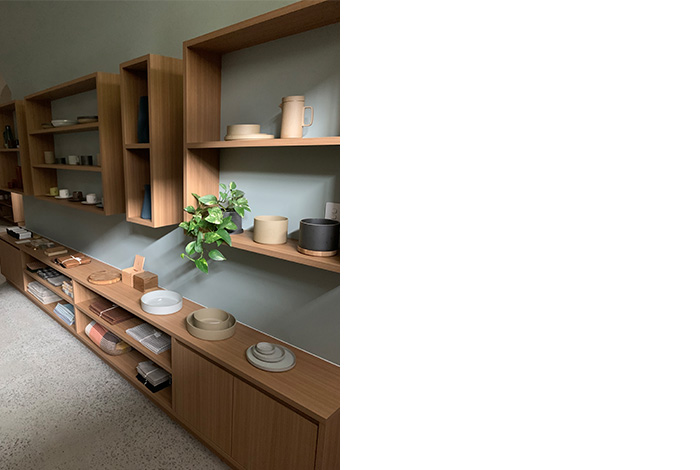 ---
Collect TRC PARTNER SHOPS Original Stamps!
店舗限定のオリジナルスタンプをご用意しています。パートナーショップを訪れた旅の証として、ぜひ皆さんのトラベラーズノートにスタンプを押してみてください。
Original stamps exclusive to our Partner Shops are available. We hope you will stamp your TRAVELER'S notebook as a proof of your trip to our Partner Shops.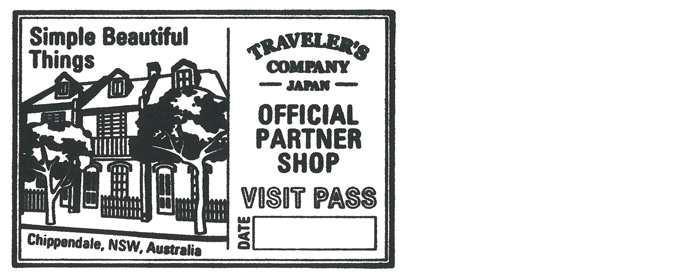 チッペンデール地区では美しい並木通りとそこに並ぶ家々を眺めながらの散歩もおすすめです。スタンプはそんな町の風景モチーフにしてみました。
In the Chippendale area, a walk is recommended while admiring the beautiful tree-lined streets and the houses that line them. The stamp is based on a motif of the scenery of the town.
---
Recommended Travel Spot From The Shop Owner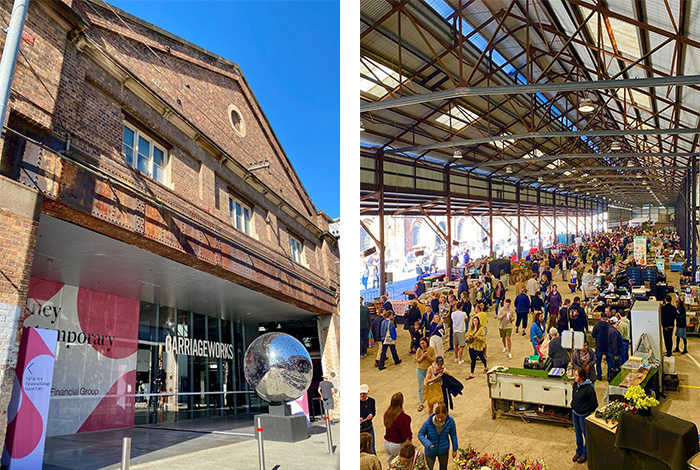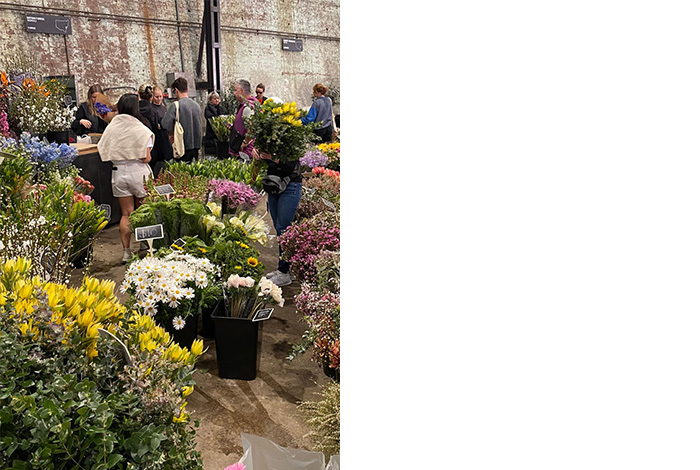 Carriage Works(アートセンター)
キャリッジ・ワークスは、さまざまな現代アートに触れることができるお気に入りの場所です。ここはアーティストやプロデューサーを支援し、パフォーマンス、ビジュアル・アートなどの新作が制作・発表され、毎年シドニー・現代アート展も開催しています。
また、週末には、ファーマーズ・マーケットが開催され、地元産のたくさんの新鮮な果物や野菜やキノコに、おいしいコーヒーに、パンやチーズなども販売されます。土曜日の午前8時から午後1時まで開催しているので、ぜひお立ち寄りください。
Carriage works is a favorite contemporary multi-arts space. They support artists and producers to develop and present major new works in performance, visual arts and related artforms. It holds the Sydney Contemporary art exhibition each year. We love visiting on the weekend when the Farmers Market is on, and we have a lot of visitors dropping into the store after visiting with fresh fruit and vegetables in their bags. A great mix of people, delicious coffee, breads, cheese, local produce, mushrooms, and flowers! Be sure to visit on Saturday from 8am – 1pm.
---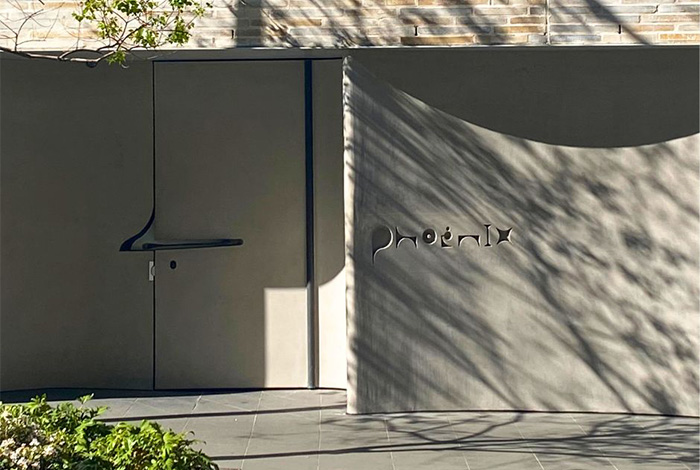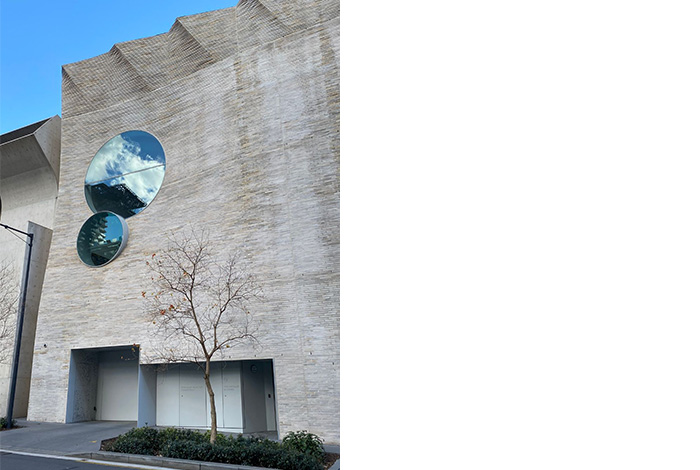 Phoenix Central Park(アートギャラリー)
フェニックス・セントラルパークでは、モダンな展示スペースで、さまざまなアーティストのプロモーションを目的としたショーや展覧会が開催されています。入場は無料で、投票に参加するだけで、芸術的なパフォーマンスを鑑賞できるチケットが手に入ります。パフォーマンスだけでなく、建物の特徴的なデザインも見どころのひとつです。さまざまなショーやパフォーマンスが開催されているので、本当にユニークな体験ができます。
Phoenix Central Park is a contemporary performance space with shows and exhibitions to promote artists of all kinds. Entry is free! You simply enter into a Ballot to secure a ticket to see any of the artistic performances. Not only are the performances amazing but the building itself is a distinctive design. We always mention this to visitors as the shows and performances are so diverse, it's a truly unique experience.
---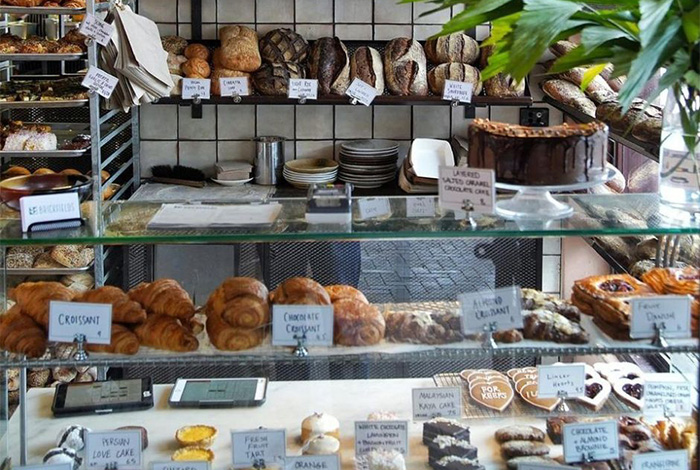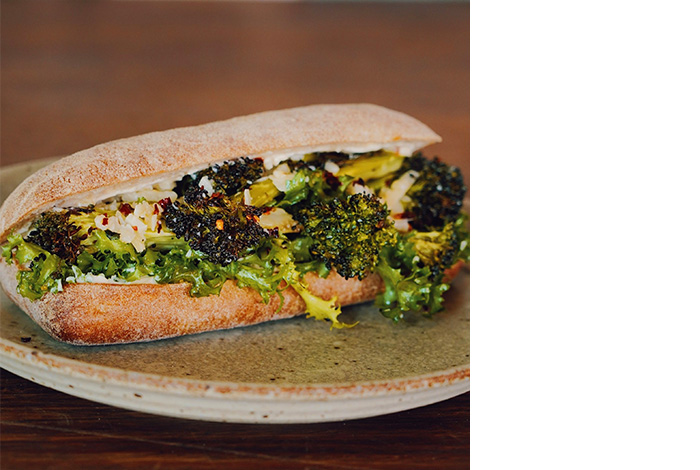 Brickfields(カフェ)
ブリックフィールズは、モーニング・コーヒー、ペストリー、パン(これはマストです)、ランチが楽しめるお気に入りのお店のひとつ。職人技が光るパンとペストリーが有名で、シドニーのマーケットで見かけるほど。ここでの私たちのお気に入りは、ブロッコリー・サンドイッチで、ローストしたブロッコリーにチリマヨ、エンダイブ&パルメザンチーズを添えたもので、見た目とは違った意外な味が楽しめます。メッカ・コーヒーもおすすめです。
One of the local favorites for a morning coffee, pastry, bread (a must) or lunch is Brickfields. Famous for their artisan breads and pastries and found at many markets around Sydney. One of our favorites here is the Broccoli Sandwich – very unexpected and delicious. Roasted Broccoli with Chili mayo, endive & parmesan – definitely a treat when you're in the area. Serving Mecca coffee, it is one of our favorites.
---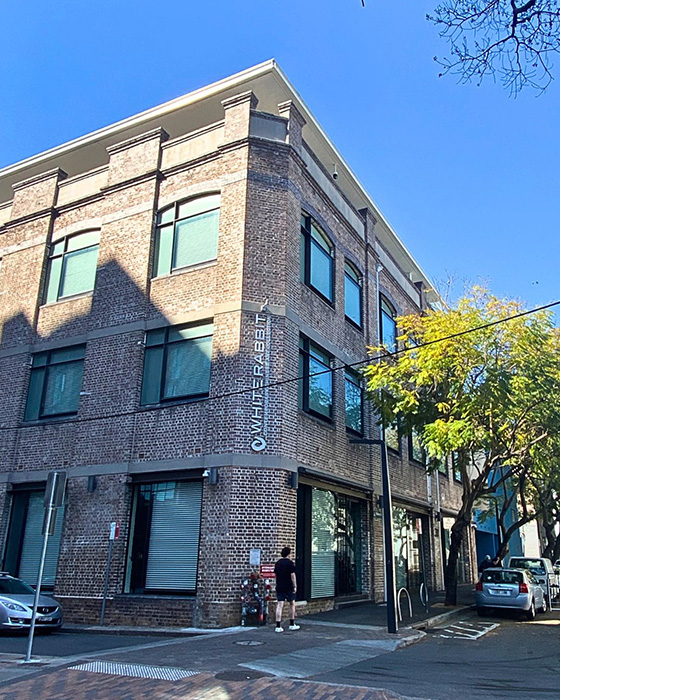 White Rabbit Gallery(ギャラリー)
ホワイト・ラビット・ギャラリーは、私たちにとって散策・発見・没頭することの象徴のような場所です。ジュディス・ニールソン博士による中国現代アートなどのプライベート・コレクションをもとに、2009年に設立されました。ここは、中国現代アートを人々に伝えることを使命とし、入場も無料なので、このエリアにお越しの際は、ぜひ散策してほしい場所のひとつです。
An iconic place to wander, discover and lose yourself in. This beautiful and changing collection of Chinese contemporaries from the private collection of Dr Judith Neilson. Founded in 2009, this captivating gallery is a testament to the creative energy found in Chinese contemporary art and a beautiful space to explore when you are in the area. Admission is free, as the White Rabbit Gallery is dedicated to sharing the joy of contemporary Chinese art with all.
---
※「TRAVELER'S COMPANY」および「トラベラーズノート」は株式会社デザインフィルの登録商標です。
*"TRAVELER'S COMPANY", "TRAVELER'S notebook" and "TRAVELER'S FACTORY" are trademarks of Designphil Inc.