BACK TO LIST
Gentleman Store
(Prague, Czech Republic)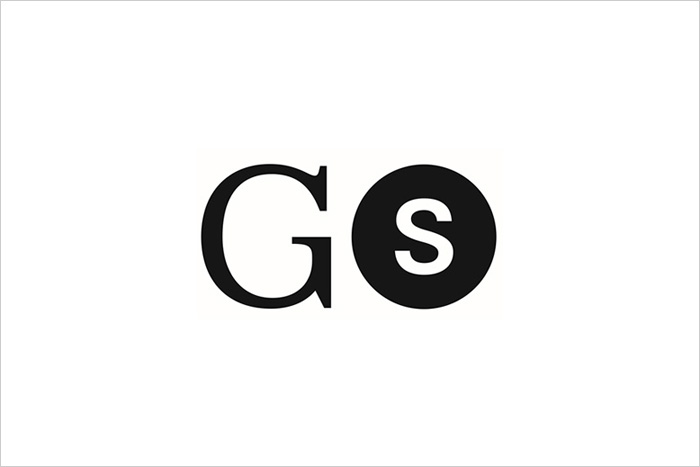 Gentleman Storeは、2014年にメンズ向けのコスメやアクセサリーを扱う店舗としてチェコのプラハにオープンしました。現在ではメンズのニーズに応え、衣類や靴、シェービング用品、革小物、ステーショナリーなどまで商品を広げ、実店舗の他にオンラインショップも運営しています。
Gentleman Storeでトラベラーズカンパニーの商品を扱うようになったのは、オーナーの一人であるPavel Králíčekさんが、トラベラーズノートを紹介しているブログ記事を読んだのがきっかけでした。すぐに購入しようと思ったのですが、そのときはチェコでトラベラーズノートを扱っている店がなく、ヨーロッパの他の国から取り寄せる必要がありました。そのため手元に届くまでかなり時間がかかりましたが、その分Pavelさんの期待はどんどん高まっていったそうです。
そして、実際に荷物が届き、封を開けた瞬間、トラベラーズノートをGentleman Storeで取り扱うことを決めました。
Starting as a small store selling high quality cosmetics and accessories in 2014, Gentleman Store has now become a well-established store that caters to every man's needs. It operates an online store and a brick-and-mortar store in Prague. The store's main products are high quality clothing and shoes, shaving and beard care products, natural cosmetics, wallets and briefcases, and of course premium stationery.
The first encounter between the Gentleman Store and the TRAVELER'S COMPANY was made by one of the owners, Pavel Králíček, who was interested in the TRAVELER'S notebook after reading a blog post in which they were introduced and wanted to buy one right away. However, at that time it was not available in the Czech Republic, so he had to order it from another European country. It took a long time for it to arrive, but Pavel's excitement didn't wane, on the contrary, it grew. And the moment he saw the TRAVELER'S notebook, he knew he had to have it in the Gentleman Store.
---
STORE LOCATOR
---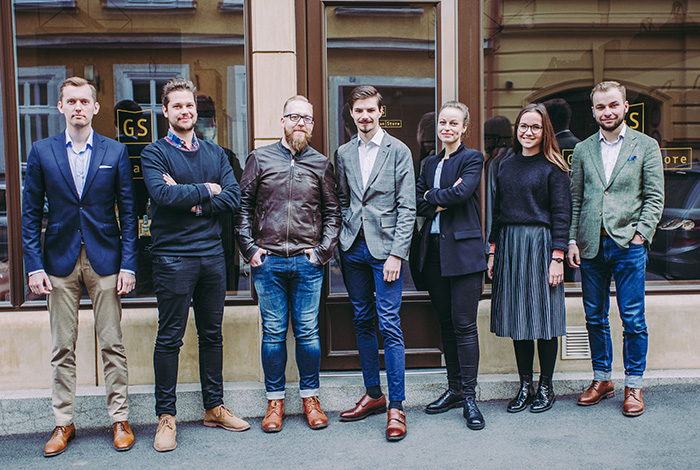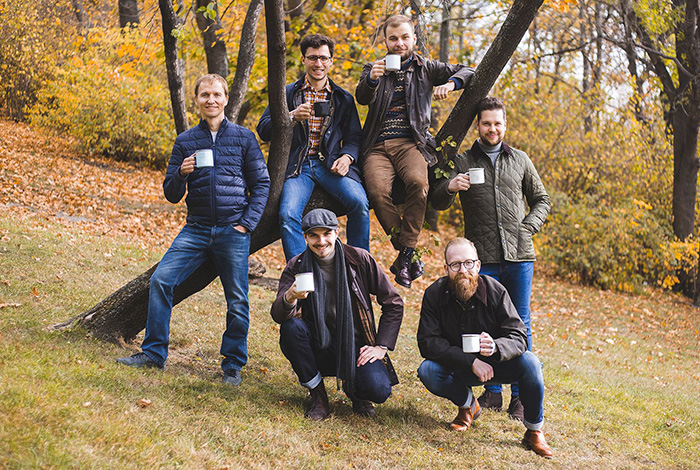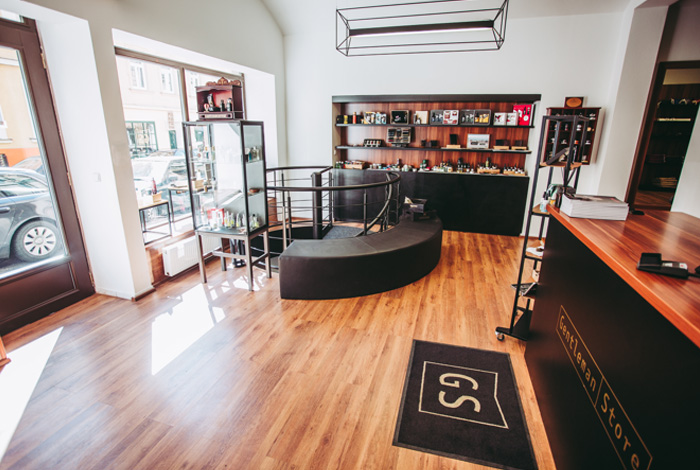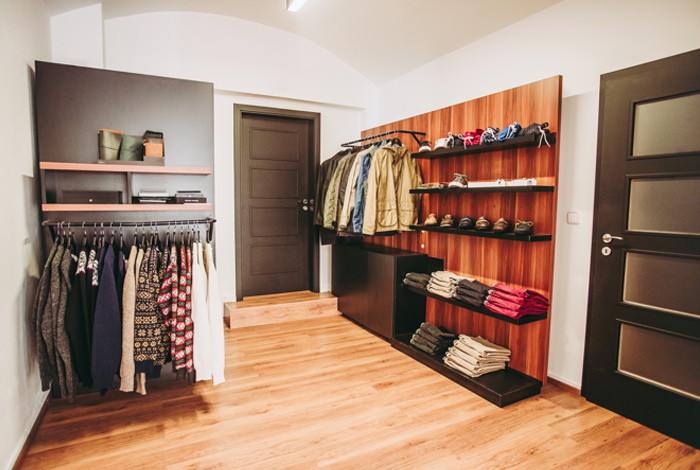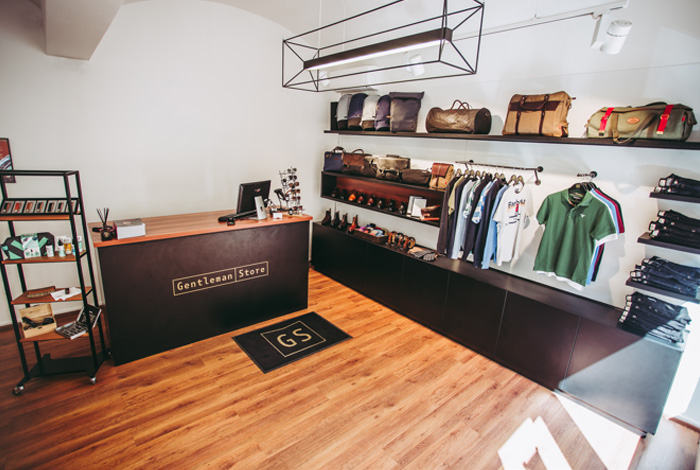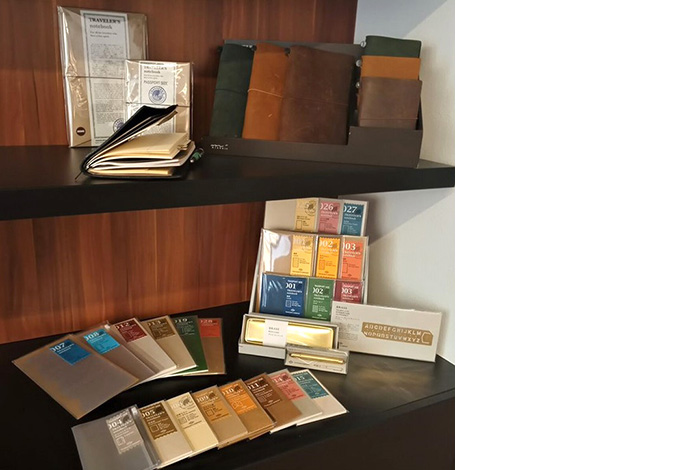 ---
Collect TRC PARTNER SHOPS Original Stamps!
店舗限定のオリジナルスタンプをご用意しています。パートナーショップを訪れた旅の証として、ぜひ皆さんのトラベラーズノートにスタンプを押してみてください。
Original stamps exclusive to our Partner Shops are available. We hope you will stamp your TRAVELER'S notebook as a proof of your trip to our Partner Shops.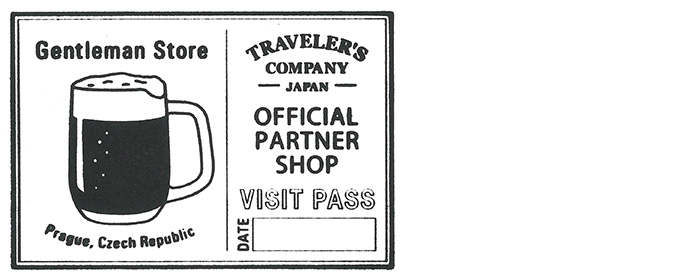 店の近所にビールブルワリーがあり、スタッフみんながビール好きということで、ビールをモチーフにしました。チェコのビールもおすすめとのこと。
There is a beer brewery in the neighborhood of the store where the staff are beer lovers, so we designed the stamp with beer as a motif. They also recommend Czech beer if you visit!
---
Recommended Travel Spot From The Shop Owner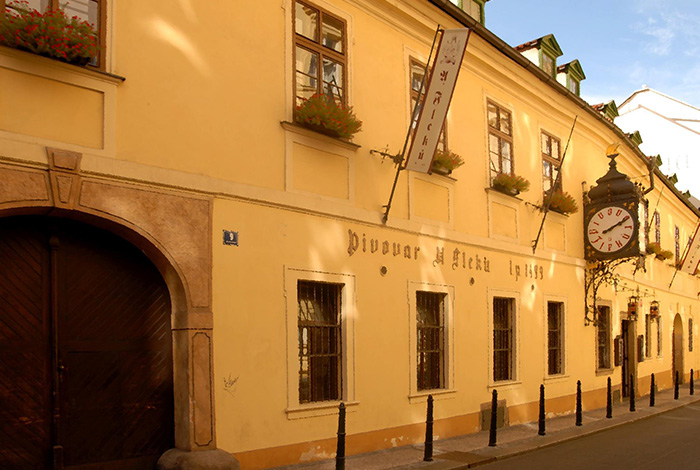 U Fleků(ブルワリー&レストラン)
私たちのチームはほとんどが男性で、おいしいビールが大好きです!そして、チェコのビールは最高です。ここは私たちのお気に入りの場所です。
Since our team is mostly men's, we will put up with a good beer! And that Czech is simply the best. The U Fleků brewery and restaurant is our favorite!
U Fleků
PIVOVAR A RESTAURACE U FLEKŮ s.r.o. Křemencova 11, Praha 1 110 00
https://ufleku.cz/
---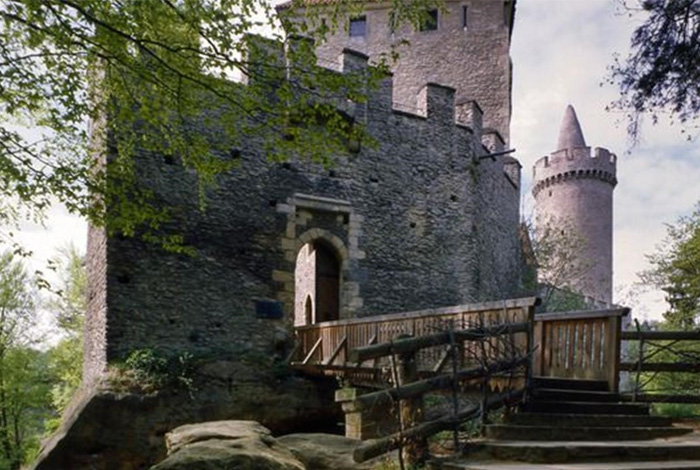 Kokořín Castle(城)
美しい自然に囲まれたココジーン城は、そこにたどり着くまでの曲がりくねった散歩道も含めておすすめのスポットです。
Kokořín Castle is surrounded by beautiful nature and an incredible path full of bends leads to it.
---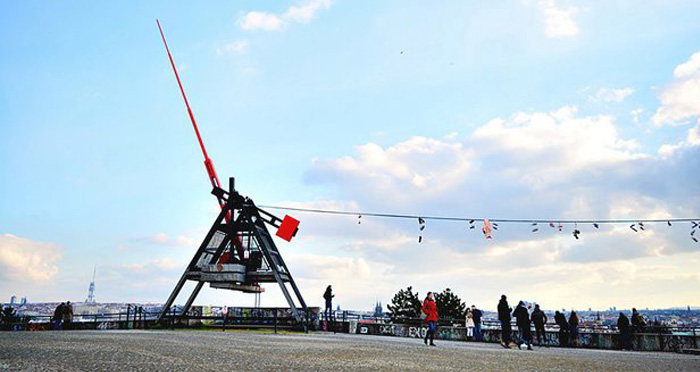 Stalin(文化センター)
Stalinはレトナ公園にある巨大なメトロノームのふもとにある野外文化センターです。誰かと一緒に訪れ、リラックスしたり、楽しんだりするのにうってつけの場所です。ビールを飲んだり、音楽を聴いたり、スケートをしたり、コンサートが開かれたり、リラックスしたりできる文化的な場所です。プラハの街の美しい景色が一望できます。
Stalin is an outdoor cultural center under the pendulum, which allows you to use the former monument as a pleasant place to meet, relax and have fun.
A multicultural place where you can have a drink, beer, listen to music, go skating, go to a concert, relax. There is a beautiful view of the whole of Prague.
---
※「TRAVELER'S COMPANY」および「トラベラーズノート」は株式会社デザインフィルの登録商標です。
*"TRAVELER'S COMPANY", "TRAVELER'S notebook" and "TRAVELER'S FACTORY" are trademarks of Designphil Inc.