BACK TO LIST
PAPERBOY STUDIO
(Daegu, Korea)

Paperboy Studioは、大人向けにセレクトされたステーショナリーショップです。紙製品とその周辺アイテムを中心に韓国ではなかなか手に入らない海外の文房具もたくさん紹介しています。店内にある多種多様な文房具を実際に見て、触って、体験できます。店主とお話しをしながら、お買い物を楽しんでほしいお店です。
店主がトラベラーズノートとの出会いについても語ってくれました。
「トラベラーズカンパニーとの最初の出会いは、ブラスボールペンでした。私はヴィンテージの道具が好きなのですが、韓国の文房具にはどちらかと言うとかわいいものが多く、なかなか満足できる商品がありませんでした。そんな時、TRCのブラスボールペンに一目惚れし、ペンにピッタリのノートを探しながら愛用していました。そして出会ったのが、トラベラーズノートでした。
トラベラーズノートは、経年変化を感じられる魅力的なノートでした。気まぐれな私にとって、自分の好きなリフィルに変えることができるというのも、とても魅力的で、心惹かれるアイデアでした。しかし、私が住んでいる韓国の大邱(テグ)では、トラベラーズカンパニーの商品をお店で見つけることは困難でした。オンラインで購入するか、ソウルまで行かなければなりませんでした。
しばらくして、ソウルで開催されたトラベラーズカンパニーのキャラバンイベントに行ってみたところ、韓国でもいろいろな人が使っていることがわかりました。そこでいろいろと教えてもらったり、販売されている商品を見たりして、トラベラーズノートをさらに好きになり愛用していました。
その後、さらにトラベラーズノートに惚れ込んだ私は、地元のテグにお店を出し扱うことになりました。今まで使ってくれていた人たちや、初めての人たちにトラベラーズノートを知ってもらうために頑張っています」
Paperboy Studio is a stationery select shop for adults. We introduce stationery items that are hard to find in Korea. We are dealing with various products related to paper. We make up the store with unique products. It is also a store where you can see and experience various stationery.
The first thing I encountered was the TRC Brass Ballpoint Pen.
I like vintage products, but stationery products are pretty and cute, so that there were no products that satisfy my taste. I fell in love with the TRC Brass Pen at first sight, and I continued to use it while looking for a suitable notebook. And I came to know the TRAVELER'S notebook."
TRAVELER'S notebook was an attractive notebook that could feel the age according to the user's feeling. It was a very attractive item and idea for me, who is very fickle, to be able to change refills that I want. However, in Daegu, Korea, where I live, it was difficult to find TRAVELER'S COMPANY products offline. I had to buy it online or go as far as Seoul.
After a while, I went to a caravan event held in Korea and found out that various people are using it in Korea as well. I was able to get various tips there, and I got to see the products on sale, and I fell in love with the TRAVELER'S notebook. Since then, I have been using it.
Falling in love with the TRAVELER'S notebook, I opened a store in my hometown, Daegu, and am working hard to inform the people who have used it before and those who are new to TRAVELER'S notebook. I was always interested in stationery, and I got to know it through travel.
---
STORE LOCATOR
---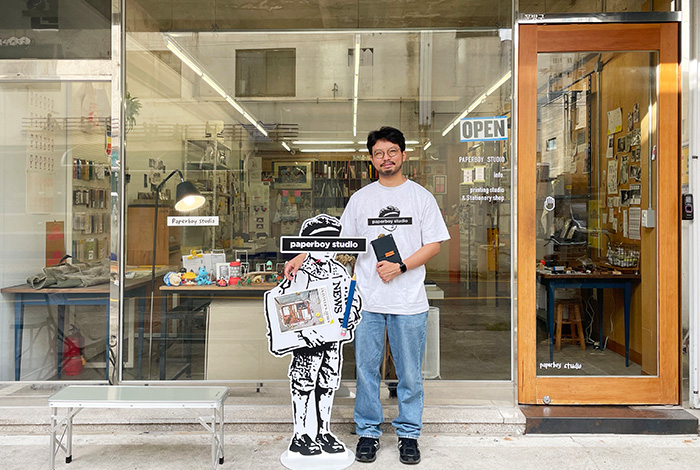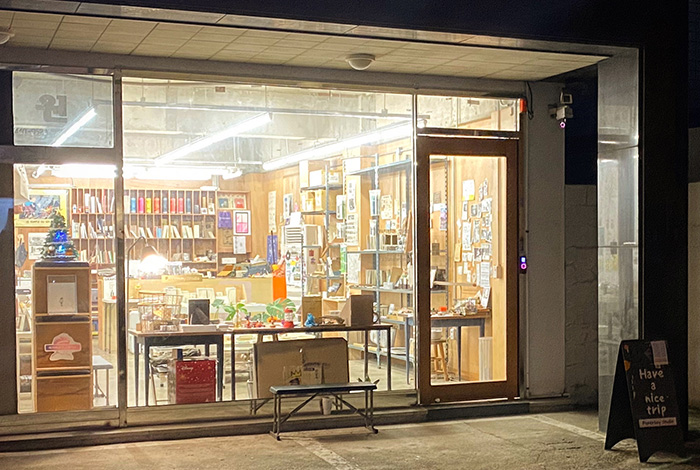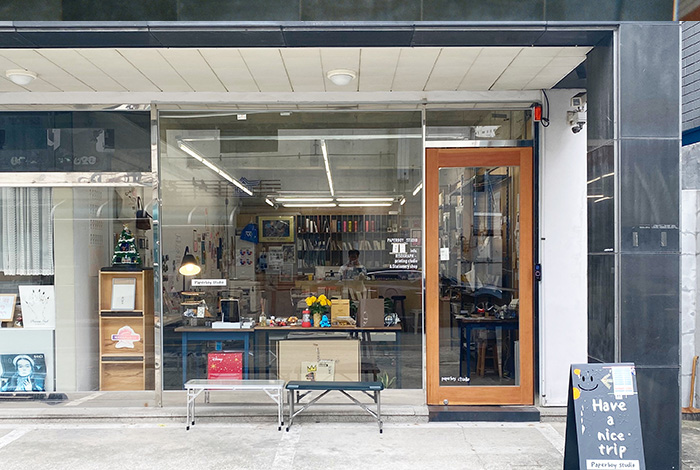 ---
Collect TRC PARTNER SHOPS Original Stamps!
店舗限定のオリジナルスタンプをご用意しています。パートナーショップを訪れた旅の証として、ぜひ皆さんのトラベラーズノートにスタンプを押してみてください。
Original stamps exclusive to our Partner Shops are available. We hope you will stamp your TRAVELER'S notebook as a proof of your trip to our Partner Shops.
ショップがある大邱のランドマーク、大邱タワーをモチーフにデザインしています。展望台になっていて、最上階からは大邱市内の風景や夜景を楽しめます。
It is designed in the motif of Daegu Tower, a landmark of Daegu where the store is located. It is an observatory, and from the top floor you can enjoy the scenery of Daegu city and the night view.
---
Recommended Travel Spot From The Shop Owner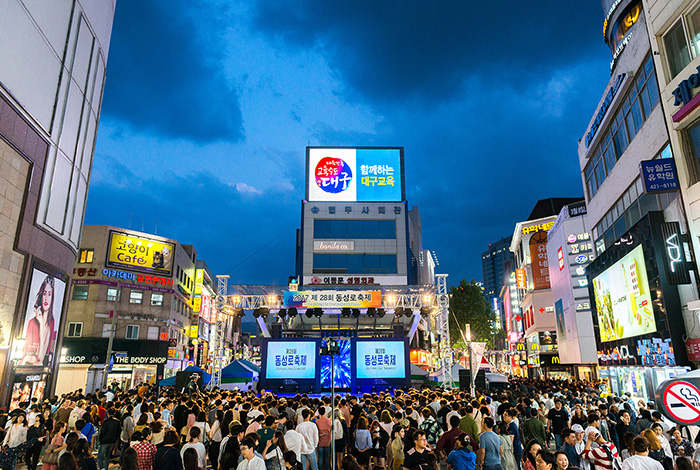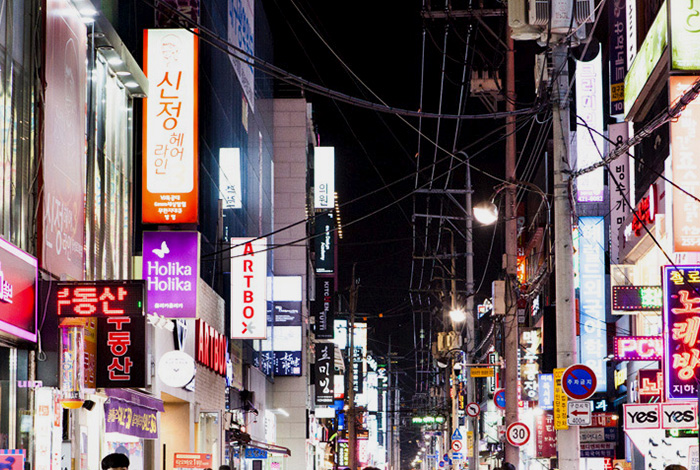 Dongsoung-ro(繁華街)
東城路(トンソンロ)は、大邱(テグ)の代表的な繁華街です。様々な食べ物やアトラクションがあり、テグの活気ある雰囲気を感じることができる場所です。
It is a representative downtown area of Daegu. There are various foods and attractions, and it is a good place to feel the youthful atmosphere of Daegu.
Dongsoung-ro
27, Dongseong-ro 2-gil, Jung-gu, Daegu, Korea
---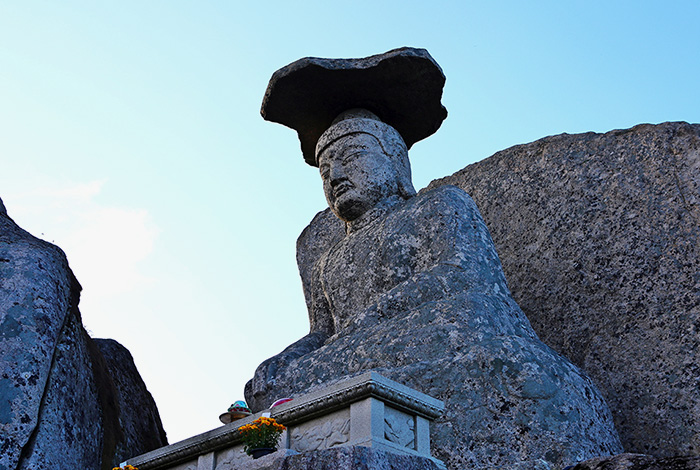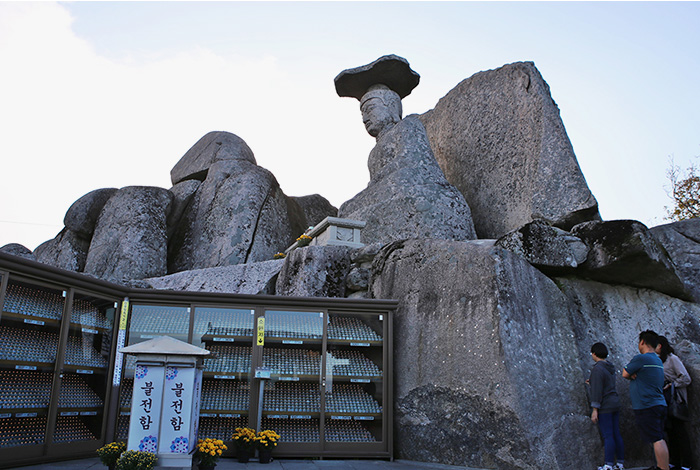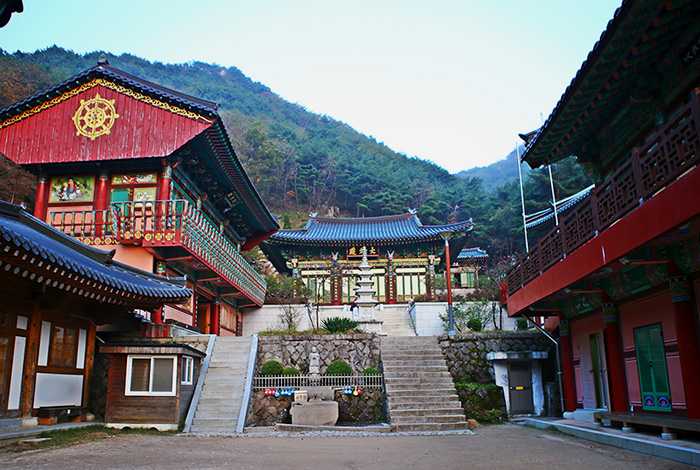 Gatbawi (観光スポット/仏像)
テグで一番大きな山である八公山にある仏像です。ガッバウィ仏に真剣に祈れば、願いが叶うという伝説があります。宝物第431号に指定されており、1年中お祈りに来る人で賑わっています。癒しの場所としてもおすすめです。
It is located on Mt. Palgong, the largest mountain in Daegu. There is a legend that if you pray earnestly at Gatbawi, one wish will come true. The front of the 'Gwanbong Seated Stone Buddha', designated as Treasure No. 431, is crowded with people praying all year round. It's a good place to heal.
Gatbawi
229, Gatbawi-ro, Dong-gu, Daegu
---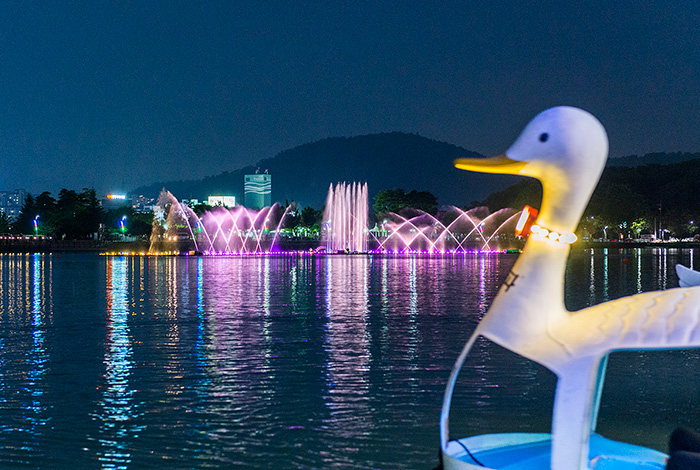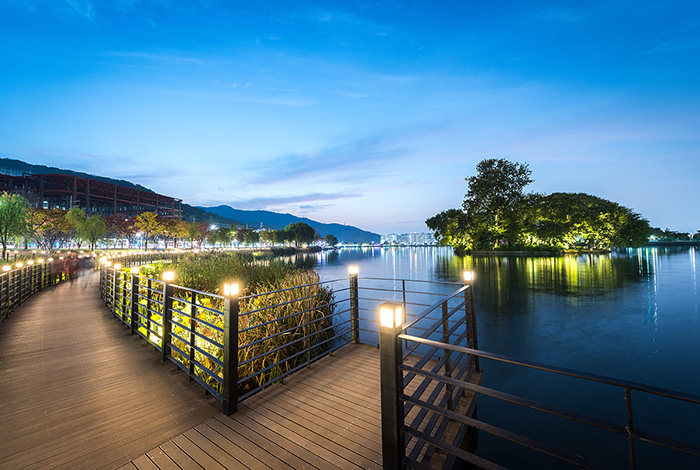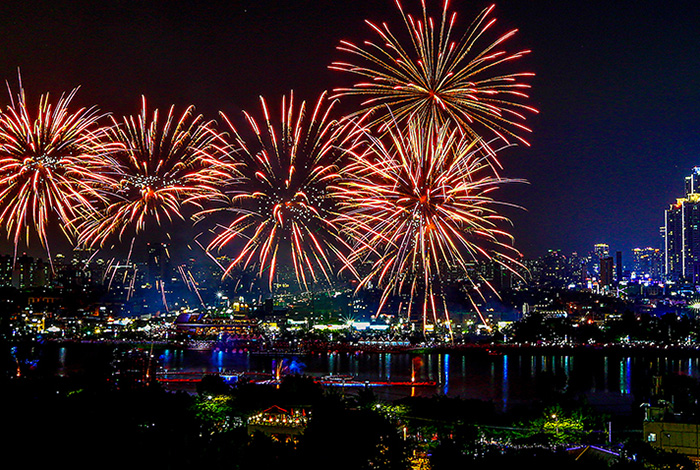 Suseongmot lake (観光スポット/湖)
スソンモツ湖沿いには、蓮、葦などが茂る水辺の道と、緑豊かな並木道が広がっています。夜になると、水面に映るライトが美しくきらめきます。また、近くには様々な観光スポットやグルメスポットがあります。
Along Suseongmot Lake with a circumference of 2km, a waterside road with needles, lotuses, and reeds and lush tree-lined roads spread out. At night, the lights on the water twinkle beautifully. There are also various sights and food options nearby.
Suseongmot lake
5-5 Yonghak-ro, Suseong-gu, Daegu
---
※「TRAVELER'S COMPANY」および「トラベラーズノート」は株式会社デザインフィルの登録商標です。
*"TRAVELER'S COMPANY", "TRAVELER'S notebook" and "TRAVELER'S FACTORY" are trademarks of Designphil Inc.