BACK TO LIST
FitzgeraldTaylor
(Auckland, New Zealand)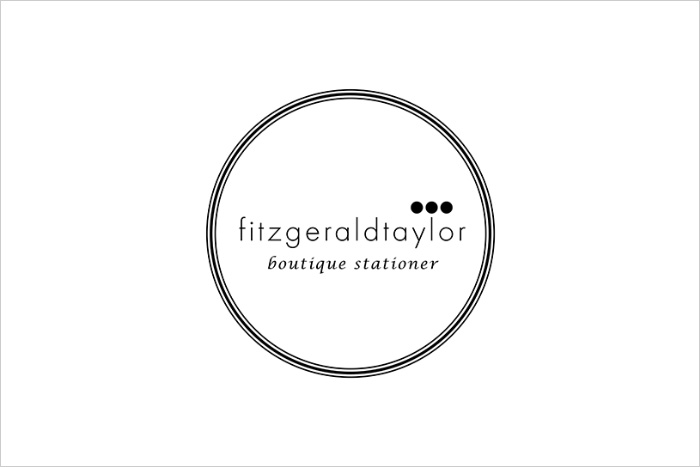 FitzgeraldTaylorは創業者、キム・スノーボールさんのステーショナリー愛から生まれました。
始まりは20年近く前。ニュージーランドのオークランド、デボンポートで小さなスペースの店からスタートしました。その後少しずつ成長し、今ではオークランドの港と街並みが見渡せる眺めの素晴らしい場所に移転。品質の良い文房具を世界中からセレクトし、地元の方々に発信しています。デジタルが発展することで、買い物の形は多様化し大きく変化していますが、キムさんは実店舗でリアルにお客様と向かい合いながら接客することに誇りを持っています。
「店にある世界各国の厳選された商品を目にした時のお客様の喜びの顔を見ることほど、やりがいのあることはありません」 キムさんはそう言っています。
キムさんにとっての最高の一日は、店頭でお客様にトラベラーズノートの素晴らしさを紹介し、好みのリフィルをお話しながらカスタマイズのお手伝いをしたり、お客様と一緒に万年筆やインクとの相性を考えたりすることできた時。キムさんは生活の中でペンを使うことをとても大切にし、ペンを使って紙に書くという手書きの文化をデジタルの時代になっても守り続けていくことに情熱を注いでいます。
キムさんはほとんど毎日店にいて、愛犬のチェスターとともにお客様を迎えています。お客様もみな、チェスターに会いに来るのが大好きだそうです。
キムさんとトラベラーズノートとの出会いは、2014年にオーストラリアの代理店であるリビング・アンド・ダイニング社のリサさんから紹介されたことがきっかけでした。
それ以来、キムさんにとって、トラベラーズノートは個人的にも店にとっても大切な製品となりました。さらに同じようにトラベラーズノートに魅了されたお客様との長く続く親密な関係を与えてくれています。
FitzgeraldTaylor was born from my love of stationery.
Hello, my name is Kim Snowball, founder of FitzgeraldTaylor boutique stationer.
We started small, in fact in the smallest retail space in Devonport, Auckland, New Zealand nearly twenty years ago, and have grown organically to be in our gorgeous location looking out to the Auckland Harbor and the Auckland City skyline having become a trusted local source of quality global stationery brands in New Zealand.
Shopping is not what it used to be given the digital age in which we live so we are extremely proud of our bricks and mortar store and the experience it offers visitors. There is nothing more rewarding than seeing the delight on a customer's face when they see the carefully curated global selection of product we have in store.
A perfect day sees us introducing customers to the wonderful world of TRAVELER'S notebook, the icing on the cake if we get to help put their new notebook together for them instore, the cherry on top, pairing it with the perfect fountain pen and ink.
I am passionate about the products we stock and committed to preserving the art of putting pen to paper having recognized its importance in our lives.
It terrifies me when it is suggested that writing is a dying art.
My hope is that my store may help in a small way to ensure its survival.
I look forward to welcoming customers in to store along with my dog, Chester who comes to the store most days.
Everybody loves to visit to see him too!
We have been stocking TRAVELER'S notebook since 2014 after being introduced to it at a Trade Fair by the wonderful Australasian agent Lisa. It has become such a part of our hearts and our store since then and we have forged some long-lasting relationships with equally smitten customers. We are extremely proud to be New Zealand's premier stockist.
---
STORE LOCATOR
---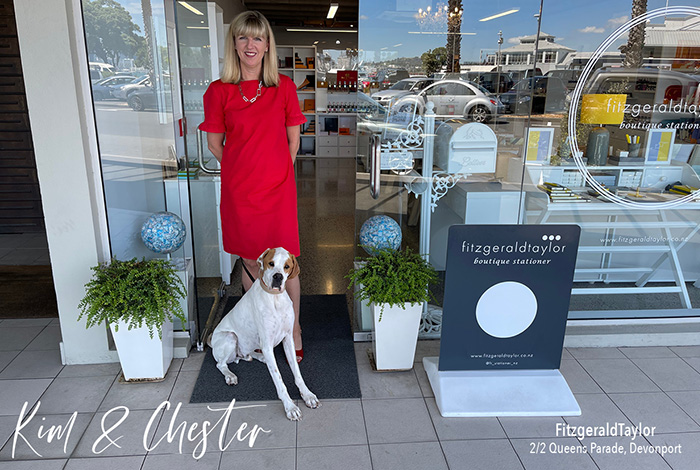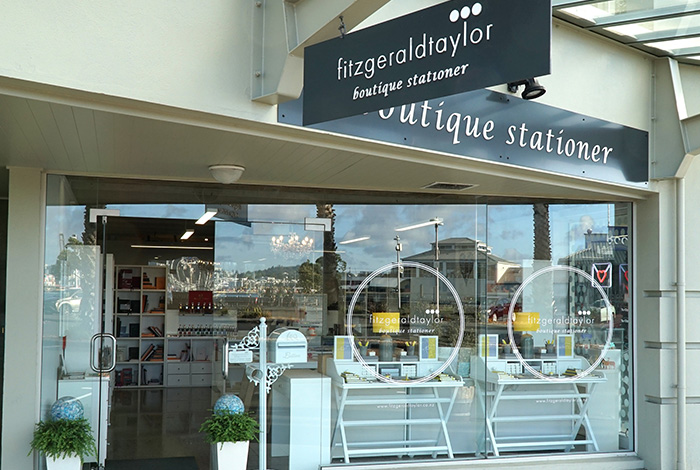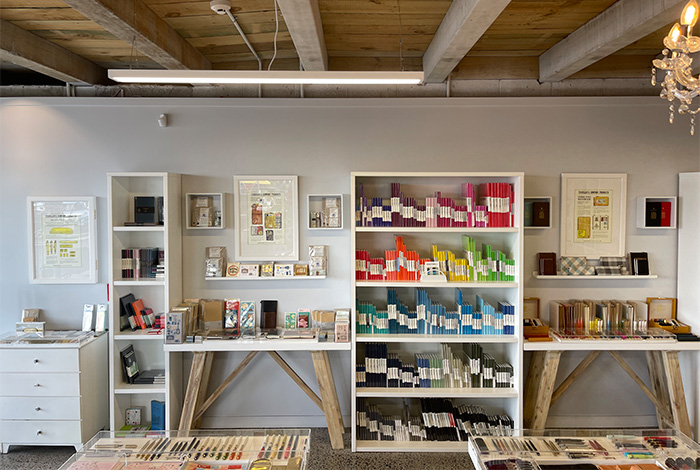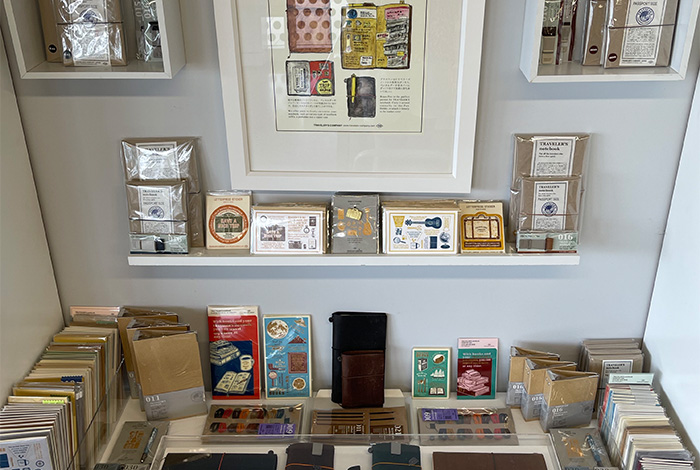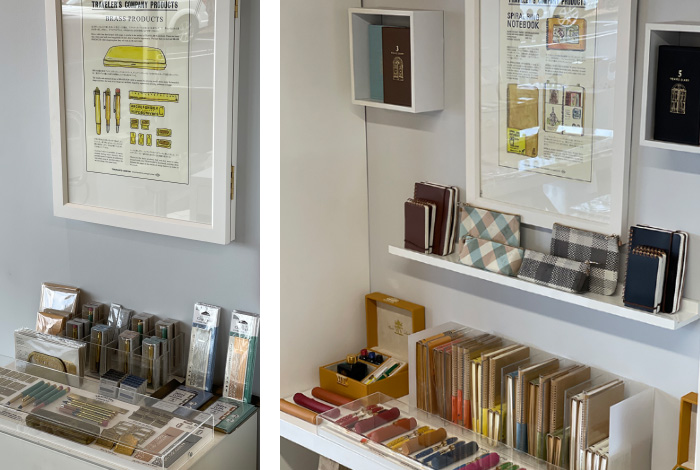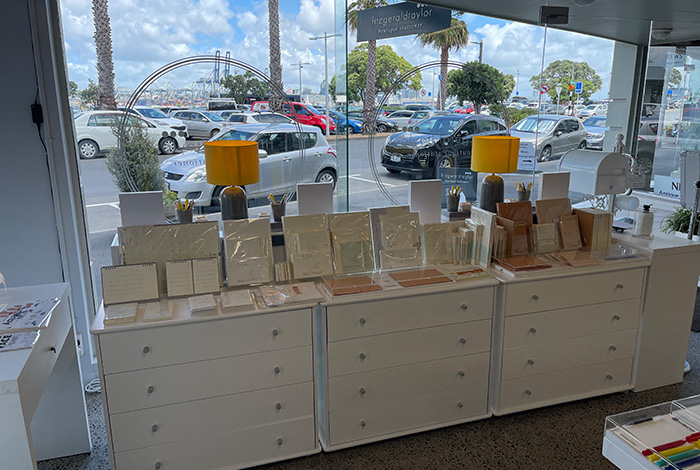 ---
Collect TRC PARTNER SHOPS Original Stamps!
店舗限定のオリジナルスタンプをご用意しています。パートナーショップを訪れた旅の証として、ぜひ皆さんのトラベラーズノートにスタンプを押してみてください。
Original stamps exclusive to our Partner Shops are available. We hope you will stamp your TRAVELER'S notebook as a proof of your trip to our Partner Shops.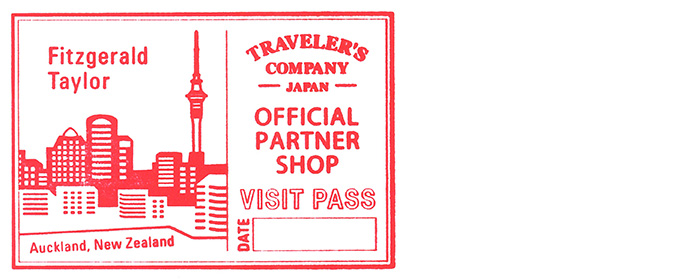 ショップから見えるオークランド市の風景をモチーフにスタンプをデザインしました。オークランドを訪れた記念に、ぜひスタンプを押してみてください。
The stamp design is based on the entrance sign of Granville Island, a popular spot in the heart of Vancouver. The store is located here.
---
Recommended Travel Spot From The Shop Owner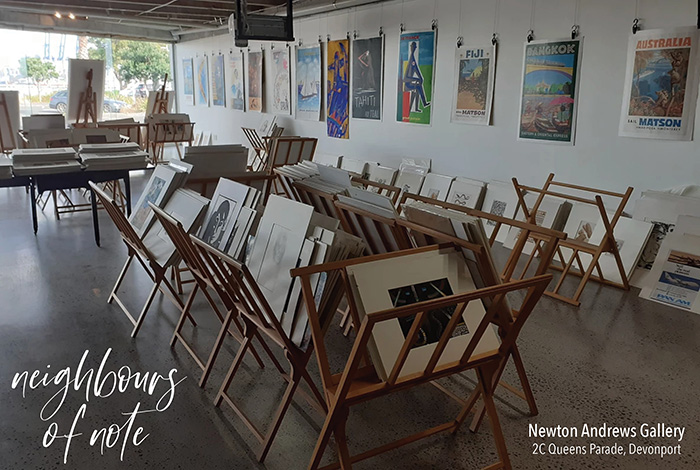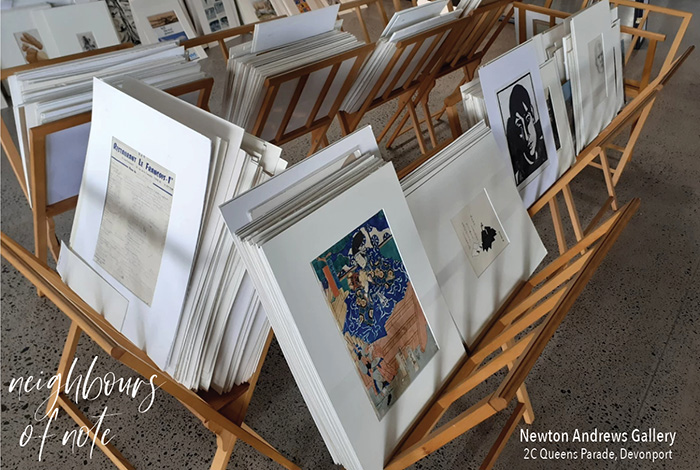 Newton Andrews Gallery
まず、私たち店の隣にあるニュートン・アンド・リュースを紹介します。アンティークの版画、地図、ビンテージポスターなどを幅広く取り揃えているお店です。 地元デボンポート出身のロバート・ニュートンさんとアン・アンドリュースさんは、40年以上にわたって古美術商を行っています。たくさんの経験と知識を惜しげなく披露しながら、お客様と話をしてくれますよ。
Next door is Newton Andrews, home to a huge selection of antique prints, maps, and vintage posters. Devonport locals Robert Newton and Ann Andrews have been collecting and trading for over 40 years, and love to share their experience and knowledge with visitors to their gallery.
---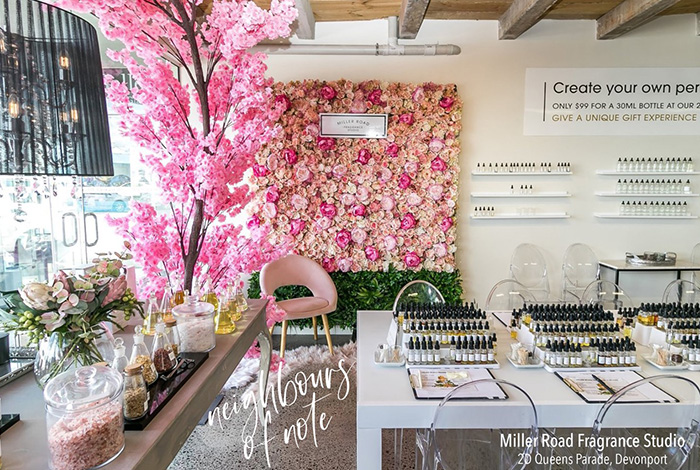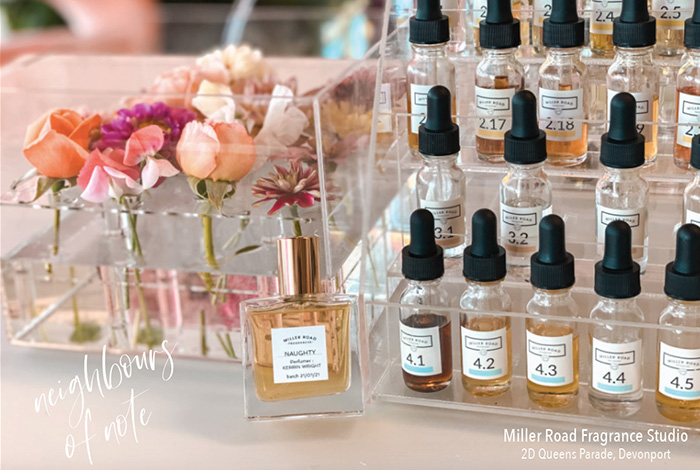 Miller Road Fragrance Studio
ミラーロード・フレグランス・スタジオでは、美しいキャンドルやホームフレグランス(ニュージーランドでデザインされ、手で注がれたもの)を購入できます。また、デボンポートの出身の創業者であり、調香師でもあるトレナ・ニクソンが率いる調香ワークショップで、自分だけのオーダーメイドの香りを作ることもできます。
You can buy beautiful candles and home fragrances, (designed and hand poured in New Zealand) at this stunning store. And you can also make your very own bespoke scent at one of their perfumery workshops, led by Devonport local, founder and in-house perfumer Treena Nixon.
---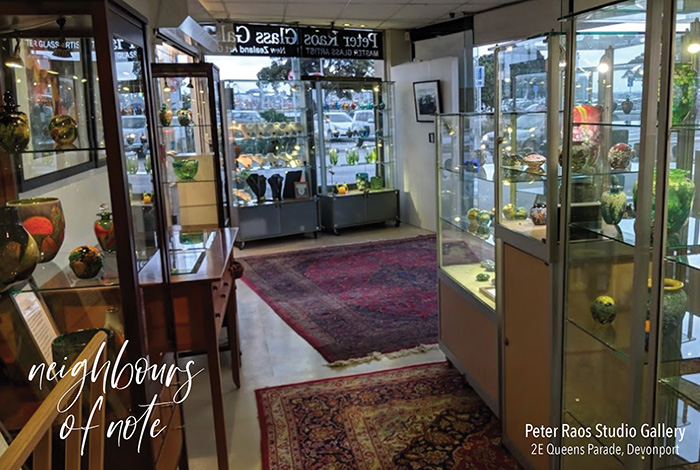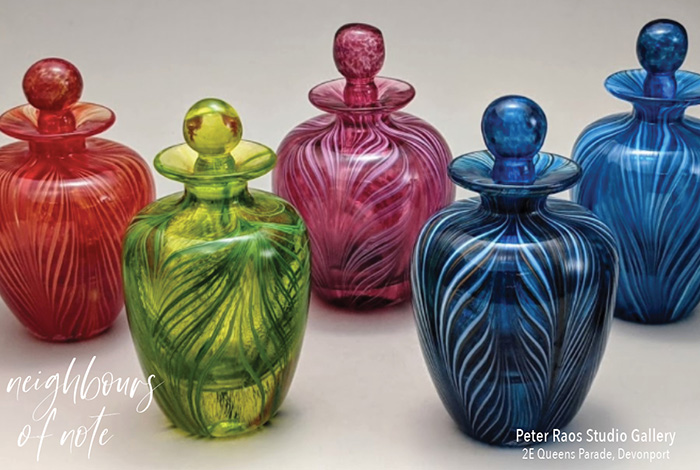 Peter Raos Art Glass
熟練のガラスアーティスト、ピーターさんは、自然からインスピレーションを得たアートグラスのペーパーウェイト、花瓶、ジュエリーなどを、デボンポートの自宅にある工房でハンドメイドで作っています。こちらのギャラリーでは、彼のカラフルな作品を見ることができます。
Master glass artist Peter handmakes his nature inspired art glass paperweights, vases and jewelry at his home studio in Devonport. His many kind works are on display at the corner of our block in his colorful gallery.
---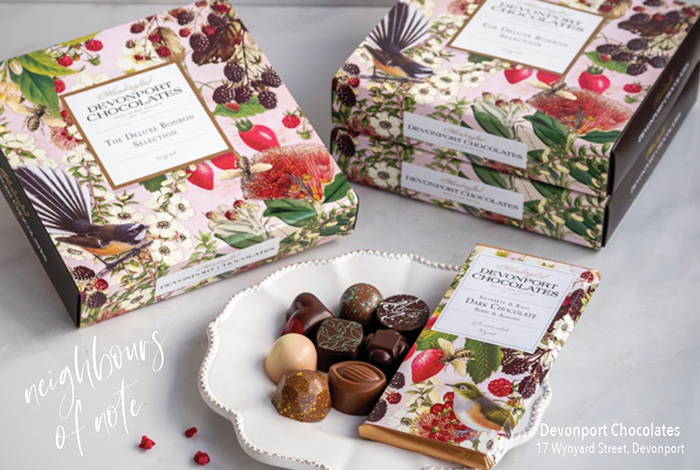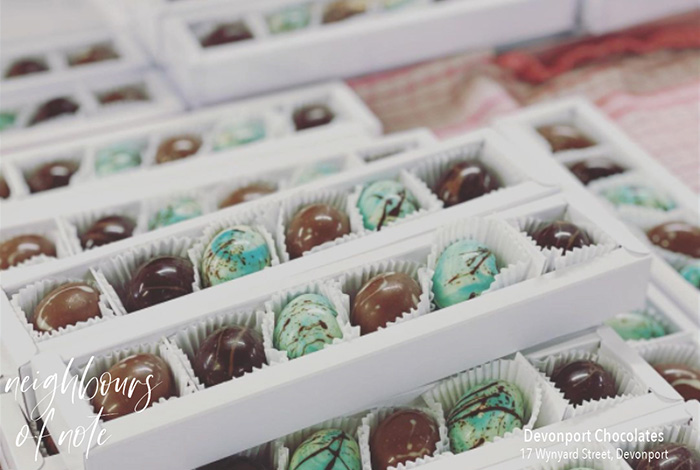 Devonport Chocolates
ワインヤードストリートにあるとても素敵なチョコレート屋です。窓からは、ショコラティエがチョコレートを作っている様子を見ることができます。
Just around the corner in Wynyard Street is the cutest of chocolate shops, sitting in front of their chocolate kitchen. You can view the chocolatiers busy at work through a viewing window from the store.
---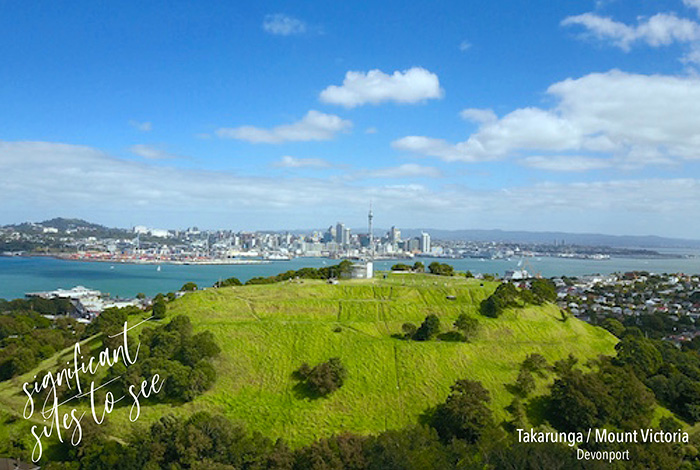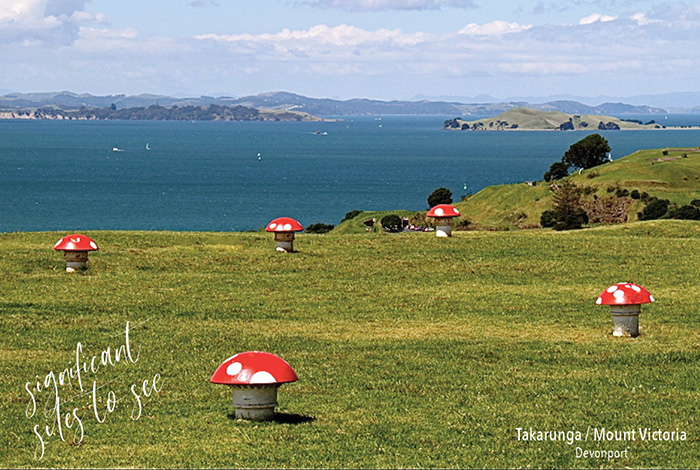 Takarunga / Mount Victoria
タカルンガ(「上に立つ丘」)/ビクトリア山は、標高87mのオークランドのノースショアで最も高い火山円錐形の丘です。ここからオークランドの街並や港を一望することができます。
Takarunga ("the hill standing above") / Mount Victoria is the highest volcanic cone on Auckland's North Shore, rising to 87m, providing panoramic views of the Auckland city skyline and harbor.
---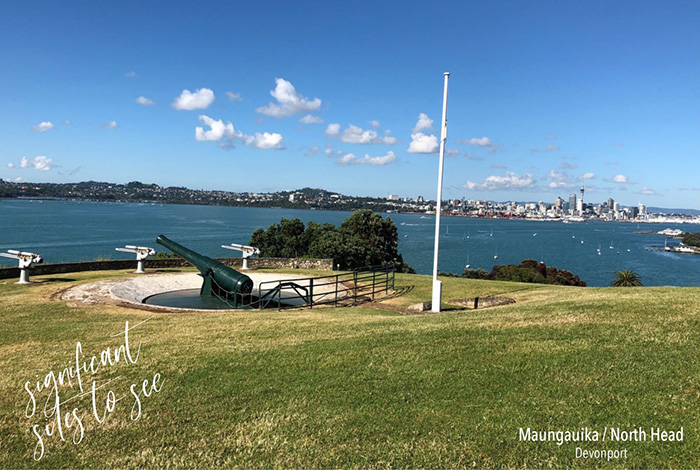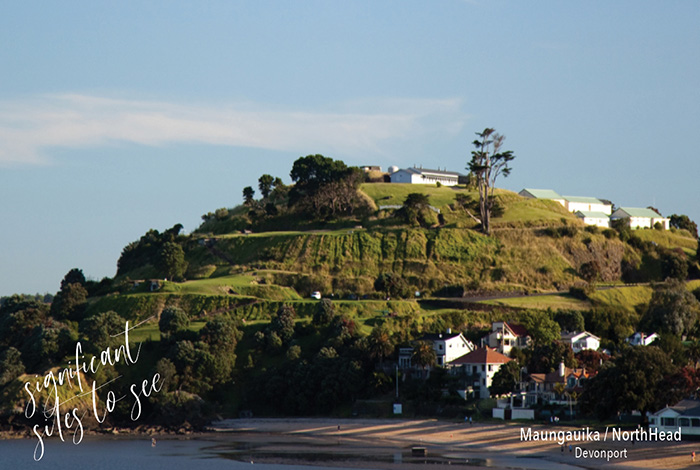 Maungauika / North Head Historic Reserve
ノースヘッドは5万年以上前に火山の爆発によって形成されたもので、オークランドに50個ある火山円錐の中で最も古いものの一つです。ここには1888年にロシアの侵攻からオークランドを守るために建てられ、さらに第一次、第二次世界大戦時に増設された、歴史的な軍事トンネル、砲台、要塞があります。
North Head is one of the oldest of the 50 volcanic cones in the Auckland volcanic field having been formed over 50,000 years ago in a series of great volcanic explosions. It houses an historical military tunnel complex, gun emplacements and fortifications built in 1888 to protect Auckland from a feared Russian invasion with additions made for WW1 and WW2, including a large disappearing gun, one of a few remaining in the world.
---
※「TRAVELER'S COMPANY」および「トラベラーズノート」は株式会社デザインフィルの登録商標です。
*"TRAVELER'S COMPANY", "TRAVELER'S notebook" and "TRAVELER'S FACTORY" are trademarks of Designphil Inc.