BACK TO LIST
sous-bois
(Vienna, Austria)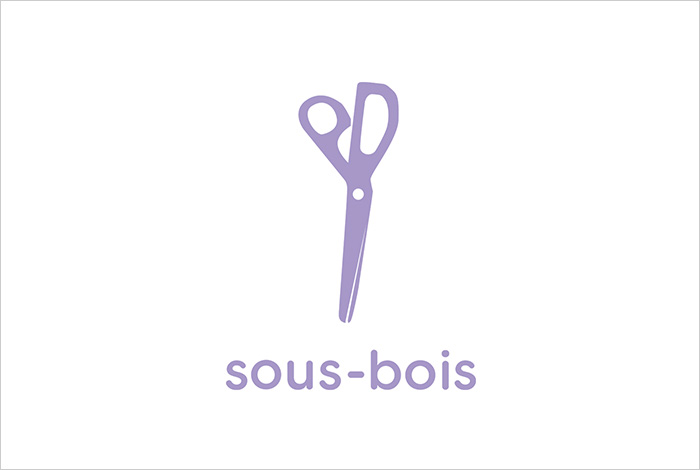 オーストリア、ウィーンの中心地にあるsoud-boisは、シンプルで洗練されたデザインと美しく上質な紙を愛するオーナーによって営まれているステーショナリーショップです。店名の「sous-bois(スー・ボワ)」は、大きな木の陰に生える小さな植物、「下草」という意味です。その名の通り小さなお店なので、大量に商品が置かれてはいませんが、お客様に愛されるような、厳選された最高のステーショナリーを扱っています。
トラベラーズカンパニーのプロダクトとは、10年近く前にパリやベルリンのコンセプトストアを歩いているときに出会いました。紙の品質とトラベラーズノートの機能性をすぐに気に入り、ブラスプロダクトにも惚れ込みました。
sous-bois is a stationery shop located in the centre of Vienna. Our love of simple, refined design and beautiful, quality paper leads us to carefully select the best in stationery. Our relationship with our customers is very important to us and we do our best to meet their individual needs. We are a small, refined shop that stands out from the mass distribution, as our name reflects, "sous-bois" wich mean "underwood", the small vegetation that grows in the shadow of the big trees.
While strolling through the concept stores of Paris and Berlin I discovered the TRAVELER'S COMPANY brand, almost 10 years ago. I immediately liked the quality of the papers and the functionality of the TRAVELER'S notebook and I fell in love with the BRASS PRODUCTS.
---
STORE LOCATOR
---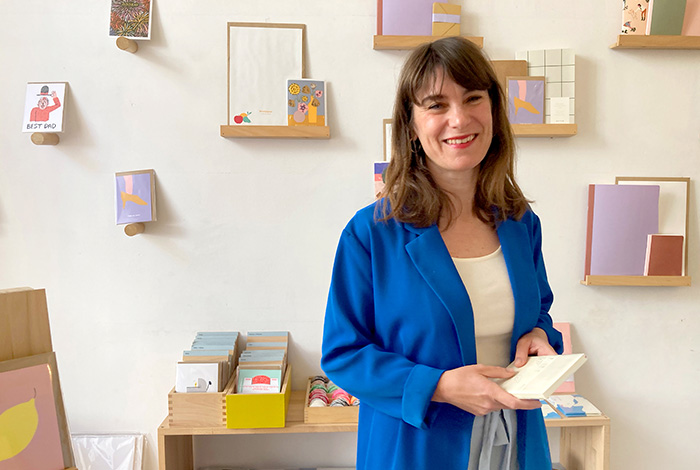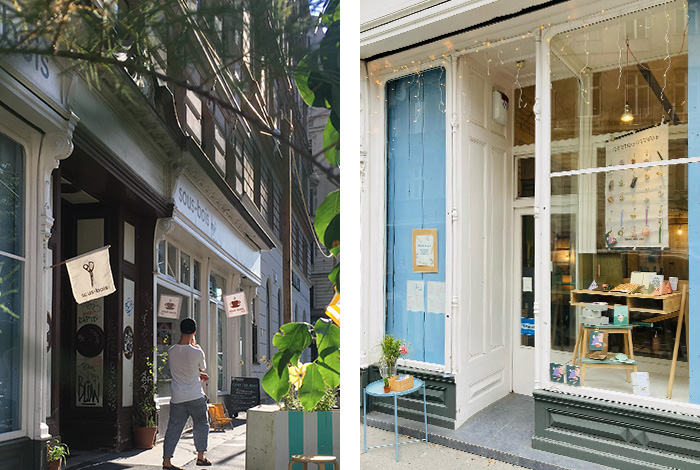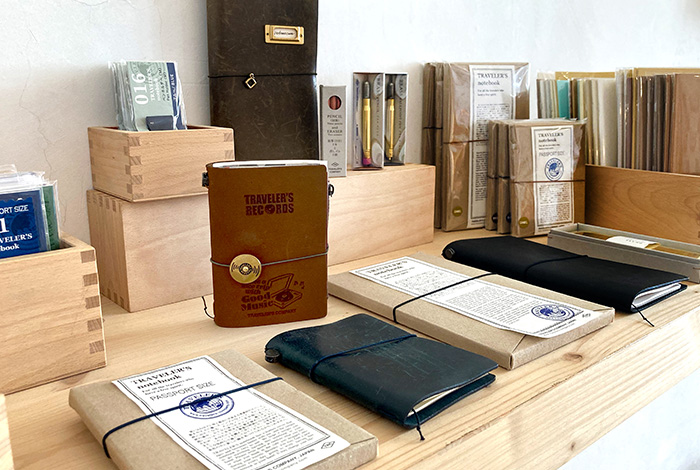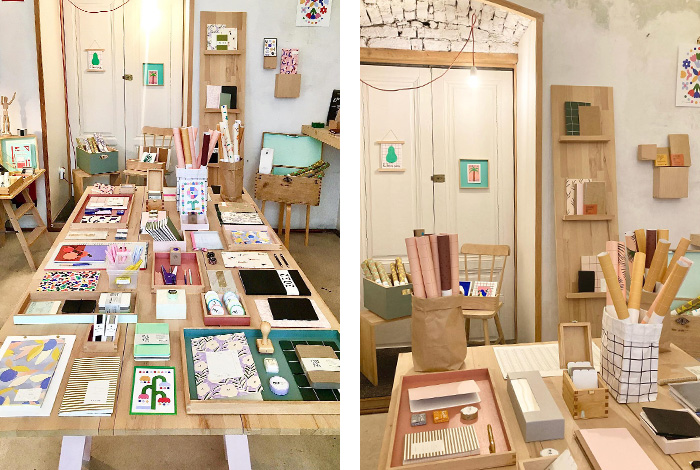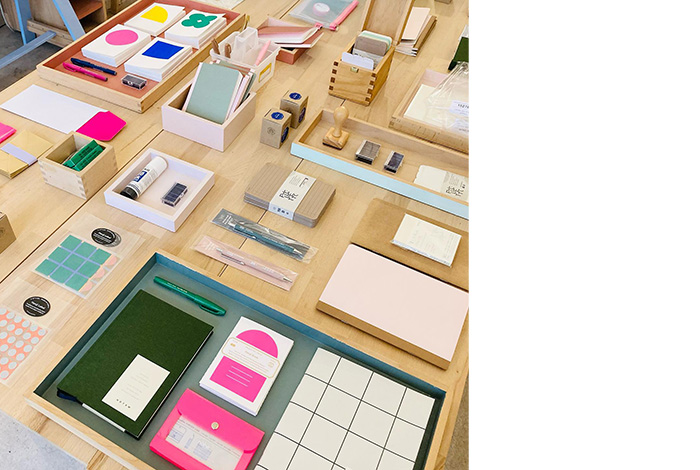 ---
Collect TRC PARTNER SHOPS Original Stamps!
店舗限定のオリジナルスタンプをご用意しています。パートナーショップを訪れた旅の証として、ぜひ皆さんのトラベラーズノートにスタンプを押してみてください。
Original stamps exclusive to our Partner Shops are available. We hope you will stamp your TRAVELER'S notebook as a proof of your trip to our Partner Shops.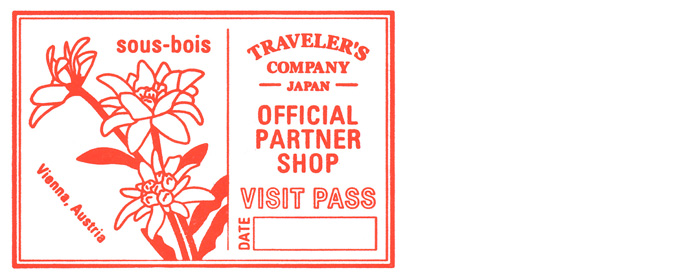 オーストリアの国花でもあるエーデルワイスをモチーフにデザインしました。エーデルワイスは、オーストリアの公用語でもあるドイツ語で、「高貴な白」という意味を持ちます。
The design is based on the motif of the edelweiss, which is also the national flower of Austria. Edelweiss means "noble white" in German.
---
Recommended Travel Spot From The Shop Owner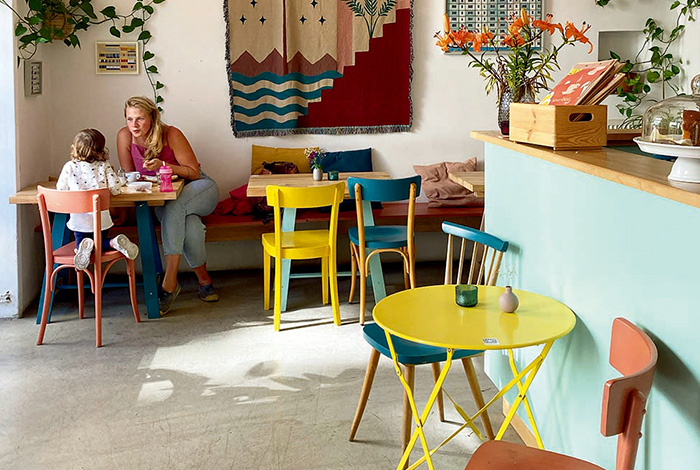 sous-bois café (カフェ)
sous-boisをオープンして6年。この場所がお客様同士の交流の場になってきたことから、その隣にカフェをオープンしました。オーナーである私と夫の文化的背景を反映させてフランスとイラクをコンセプトにしたカフェにしました。さまざまな文化が混ざり合いながら、人々が心地よく交流できるフレンドリーな場所でありたいと考えています。
After 6 years, sous-bois Papeterie has become such a friendly place, because of the relationship we build with our customers, that it seemed to me logical to open a café next to it. In association with my husband, we opened a Franco-Iraqi café that reflects us. What we like is to mix cultures and make a friendly place where people feel good and exchange with each other.
---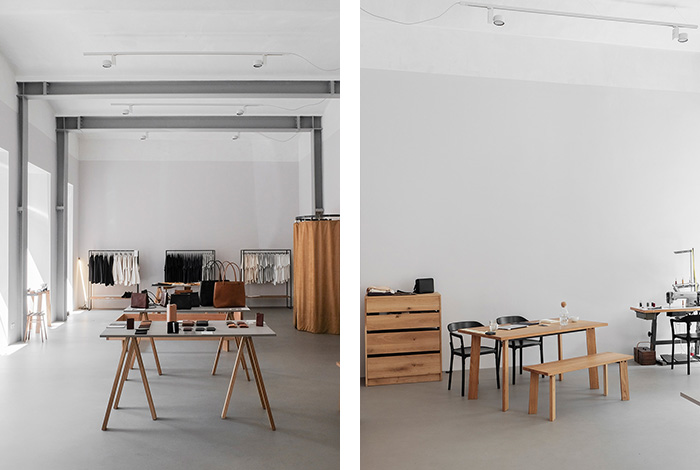 Glein(ショップ)
Glainは高品質な日用品を扱うウィーンの新しいブランドです。人権や環境に配慮した持続可能な生産から生まれた素材を使い、ヨーロッパの厳選された工場で最高のエコロジーと社会的基準のもとで製造されています。彼らの製品のシンプルなデザインと、ファッション業界のものづくりのあり方を変えていこうとする強い意志と献身的な姿勢、そしてできるだけ手頃な価格を維持していることにも共感しています。そのシンプルさと質の高さは、私にすぐにトラベラーズカンパニーのこと思い浮かばせました。
Glein is a young Viennese brand for high-quality everyday products. They use only the best materials from sustainable production that respects people, animals and the environment. All products are manufactured under the highest ecological and social standards in close cooperation with selected factories in Europe. I love the simplicity of their product and the loyalty and dedication to improving production methods in the fashion industry while trying to remain as affordable as possible. The simplicity and quality of their product made me think of them immediately in relation to TRAVELER'S COMPANY products.
---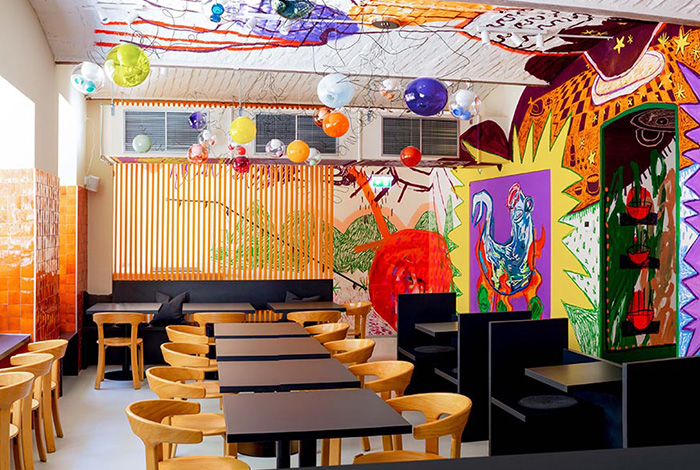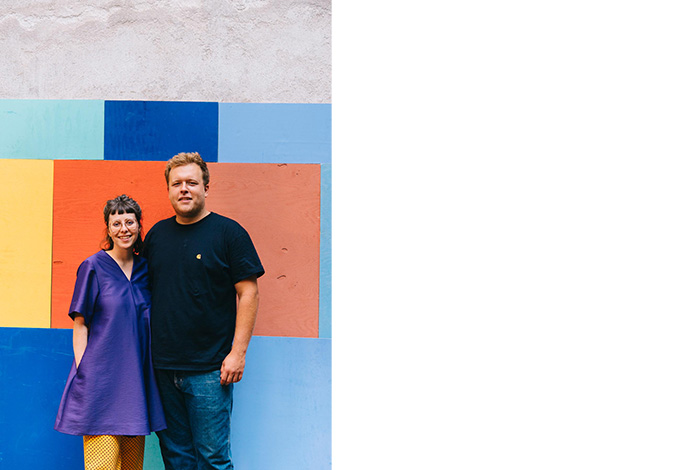 MAKA(レストラン)
カトリンさんとマックスさんによるラーメンショップです。集中力と爆発力をあわせもつ二人が営むこの店が大好きです。穏やかな性格のマックスさんが愛情込めて作るスープに、創造性にあふれたカトリンさんが生み出す色鮮やかな空間と美しい盛り付け。料理がおいしいのはもちろん、彼らの温かくオープンな人柄もこの店の魅力です。他にはないオリジナルでユニークな雰囲気のレストランです。
Katrin and Max are the team behind MAKA. They are the interplay of focus and explosion. They love good food and passionate creation – both in their own way: Max in depth, in broth and in calm. Katrin in creativity, images, colours and the guest room. We love them because the food is so good and they are such warm and open people. They offer something different and have managed to create a great and unique atmosphere in their restaurant.
---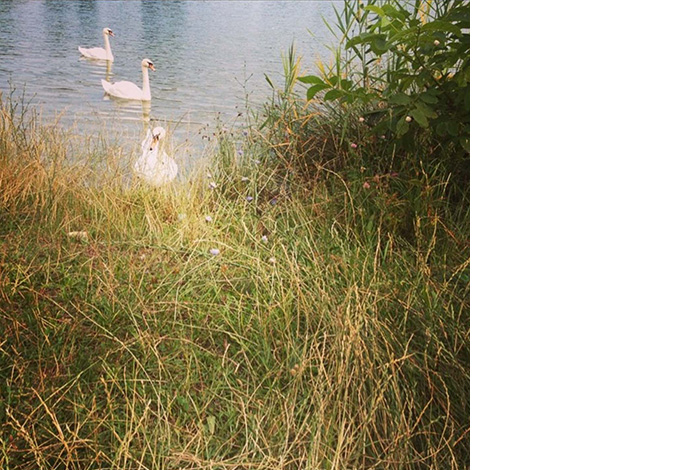 Alte Donau(川)
ウィーンのドナウ川の支流、アルテ・ドナウは、素晴らしい場所です。パリジャンだった私は、ここに歩いていてウィーンで水浴びができることを知ったとき、さらにこの町が好きになりました。ここで川や水辺に建つ小さな家を眺めていると、心が落ち着き、毎日が休日のような気分になれます。
The Alte Donau is an old arm of the Danube in Vienna. As a Parisian, when I discovered that in Vienna you could bathe in the city, it was simply magical. I like this place because it calms me down and I feel on holiday. I like the little houses built on the waterfront, I find it charming.
---
※「TRAVELER'S COMPANY」および「トラベラーズノート」は株式会社デザインフィルの登録商標です。
*"TRAVELER'S COMPANY", "TRAVELER'S notebook" and "TRAVELER'S FACTORY" are trademarks of Designphil Inc.