BACK TO LIST
Nakano
(Reykjavik, Iceland)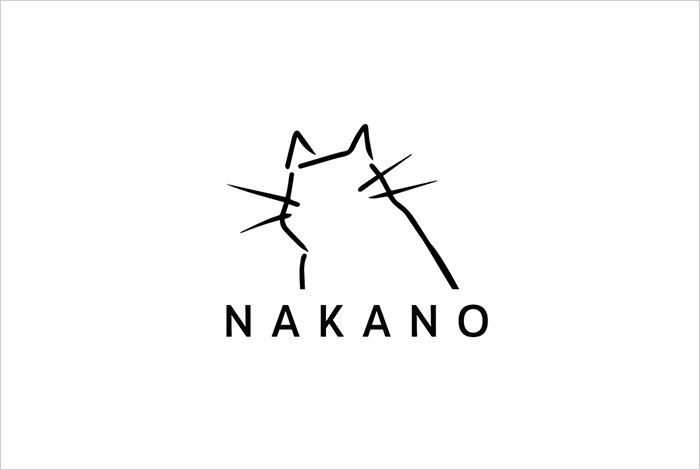 Nakanoは、ヘルガとバング夫妻が、アイスランドに引っ越してきた後に立ち上げたお店です。日本に住んでいるときに通っていた文房具店の刺激的で親密な店内の雰囲気にすっかり魅せられてしまった二人は、それらに触発されて、お店をアイスランドで作ることを決めました。
彼らが目指しているのは、刺激的で楽しいショッピング体験だけではなく、文房具好きが集い、一緒に体験を共有できるようなコミュニティ作りの場でもあります。店内には、コーヒーを飲みながら商品を試すことができる小さなコーナーもあります。
ヘルガがトラベラーズノートと出会ったのは2015年、東京の友人からの誕生日プレゼントがきっかけでした。それ以来、日々の生活を共に過ごし、一緒に世界を旅してきました。
Nakano shop was created by husband and wife duo Helga and Bang after moving to Iceland from busy Tokyo. Missing the colorful friendly stationary stores of Japan they decided to create a unique store inspired by Japan! We strive not only to create an inspiring shopping experience but also a community of stationary lovers to gather and play! In our shop we have a small corner you can sit down with coffee and play with our products. Helga first met TRAVELER'S notebook through a birthday gift from a friend in Tokyo in 2015. From that point her book has traveled the world together, be it in writing or actual travel!
---
STORE LOCATOR
---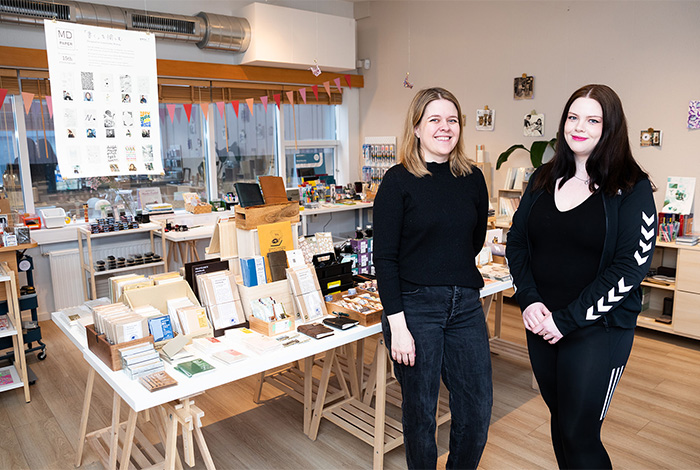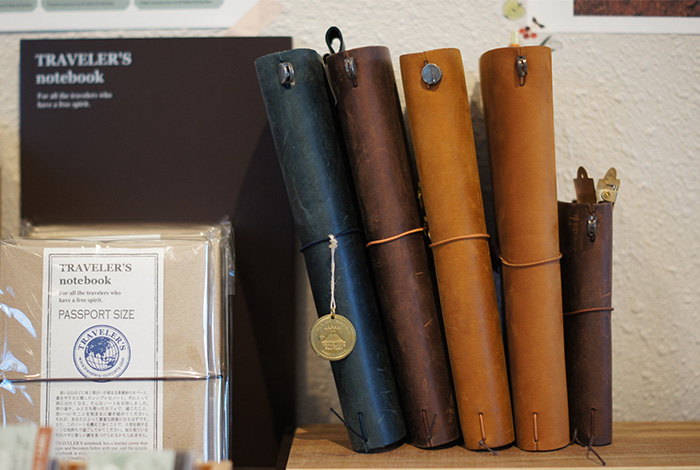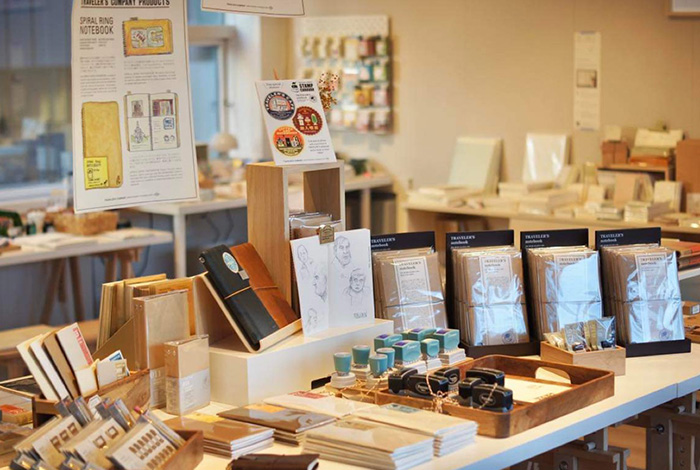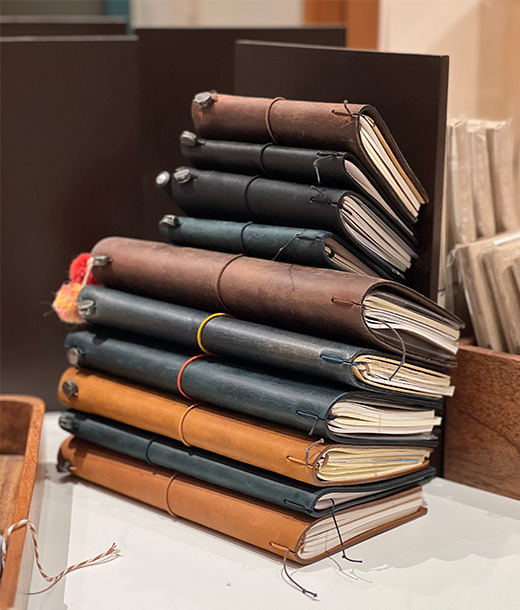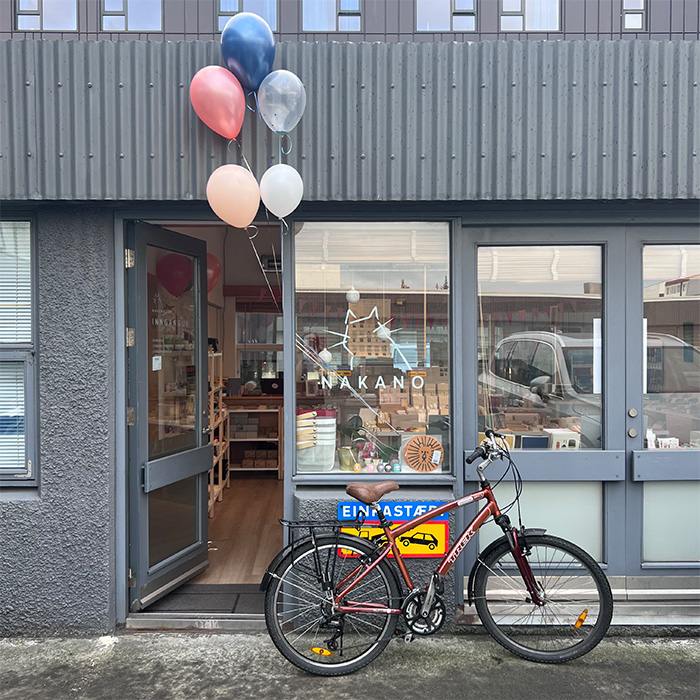 ---
Collect TRC PARTNER SHOPS Original Stamps!
店舗限定のオリジナルスタンプをご用意しています。パートナーショップを訪れた旅の証として、ぜひ皆さんのトラベラーズノートにスタンプを押してみてください。
Original stamps exclusive to our Partner Shops are available. We hope you will stamp your TRAVELER'S notebook as a proof of your trip to our Partner Shops.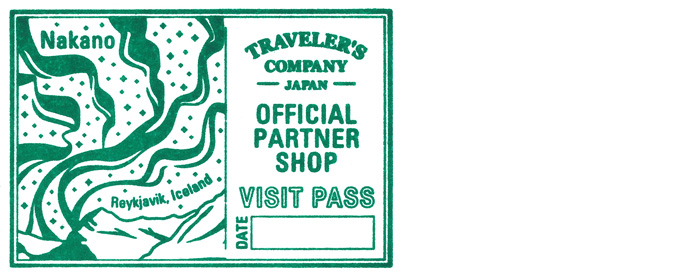 アイスランドのレイキャビクはオーロラを見ることができる首都としても知られています。スタンプは、9月から翌4月まで見ることができるオーロラをモチーフに作りました。
Reykjavik, Iceland is also known as the capital city where the Northern Lights can be seen. The stamp was created with the motif of the Northern Lights, which can be seen from September to the following April.
---
Recommended Travel Spot From The Shop Owner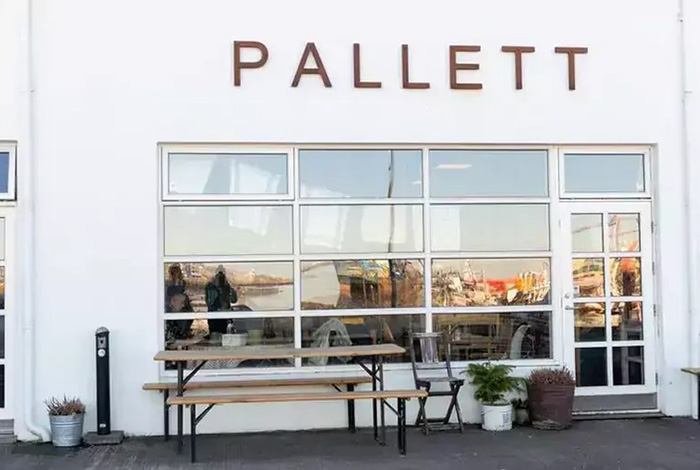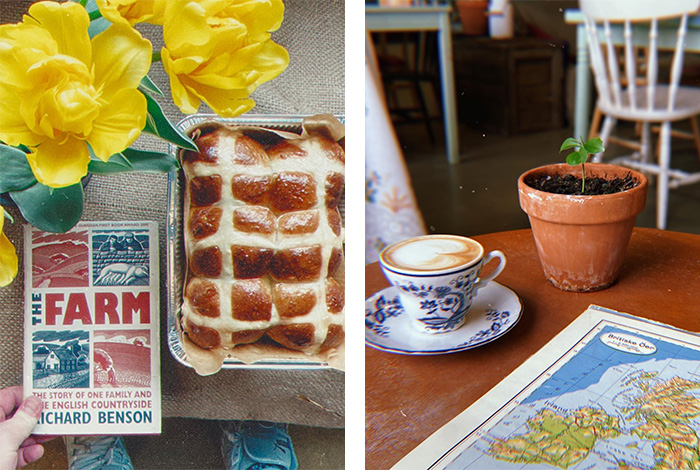 Pallett Kaffihús(カフェ)
私たちの大好きなパレット・コーヒーハウスです。ケプラヴィーク空港から町に向かう途中にあります。アイスランド人とイギリス人のカップルのオーナーが、最高のケーキ、お菓子、コーヒーを作り、お客さん一人一人を大切にもてなしてくれます。おいしいコーヒーを飲みながら、海を眺め、トラベラーズノートに書き物をするのにおすすめの場所です。
We love to sit down at Pallett coffeehouse. It is on the way to town from the Keflavik airport. The owners are an Icelandic and UK couple who make the best cakes, sweets and coffee and care for each customer. Here it is good to sit down and look towards the sea while drinking good coffee and enjoying writing in your TRAVELER'S notebook.
---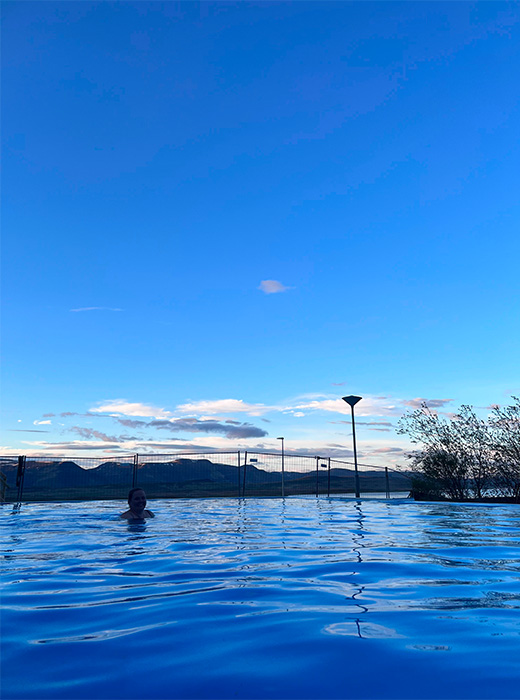 Icelandic Swimming Pools(プール)
出勤前や長い一日の終わりに、近くのプールに行くのが大好きです。冬でも夏でも、地熱を利用した温水プールで泳げば、気分は爽快です。泳いだ後は、お風呂につかって地元の人たちとおしゃべりを楽しむのはどうでしょうか。サウナやアイスバスに挑戦するのもいいかもしれません。プールで新しい友達を作ったら、プールの近くによくあるホットドッグスタンドで全部乗せ(eina með öllu)のホットドッグを食べることをおすすめします。
Before going to work or at the end of a long day at the shop we love to visit a nearby swimming pool. May it be winter or summer, swimming in the geothermal heated pools leaves you feeling refreshed! After the swim how about sitting in the hot tub and enjoying some chat with the locals? You could even try the sauna, or the ice bath! When you have made some new friends in the pool, we recommend having a hot dog with everything (eina með öllu) in the nearby hotdog stand, commonly found near the swimming pools.
---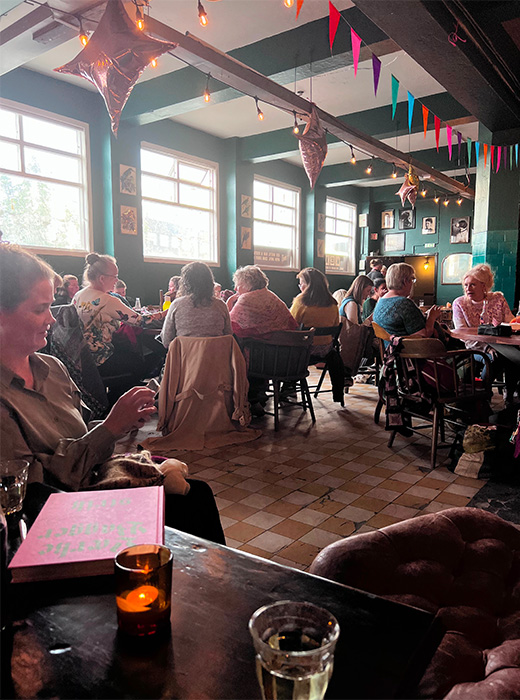 Kex Hostel(ホテル)
レイキャビクでの滞在は、Kex Hostelをおすすめします。旅人と地元の人が集まる場所。レトロなインテリア、素敵なバーとレストラン、そして滞在中体験できるたくさんのイベントがあります。
We recommend you stay at Kex Hostel! A place where travelers and local gather. It has a retro interior, nice bar and restaurant and plenty of events to experience throughout your stay.
---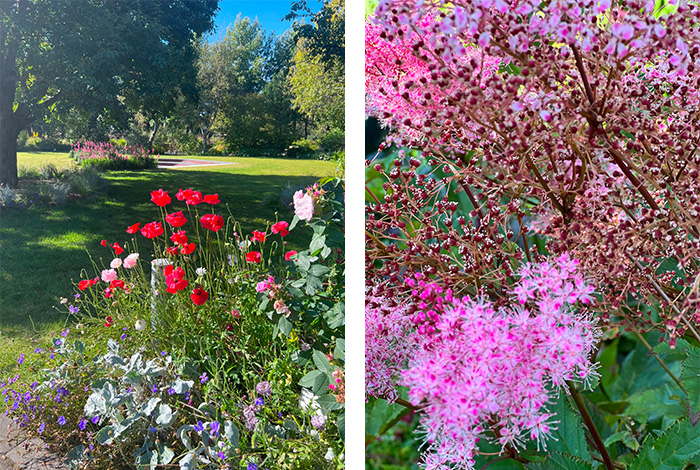 Grasagarðurinn Laugardal(植物園)
私たちのお店から歩いて数分のところに、5月から8月までオープンしている植物園があります。アイスランドの様々な植物をスケッチするのに最適な場所です。私たちのお気に入りは、島のあちこちで見られる自然の溶岩の中で育つ植物です。公園を散歩した後は、ガーデン・カフェで一休みするのがおすすめのコースです。
A few minutes walk from our store is a botanical garden, open from May-August, here you can practice drawing the various plants of Iceland. Our favorite are the plants that grow in the wild lava which you can find everywhere around our island. After a nice walk in the park, how about sitting down at the garden cafe?
---
※「TRAVELER'S COMPANY」および「トラベラーズノート」は株式会社デザインフィルの登録商標です。
*"TRAVELER'S COMPANY", "TRAVELER'S notebook" and "TRAVELER'S FACTORY" are trademarks of Designphil Inc.