Refills / Regular Size
BACK TO LIST
030 Brass Clip / ブラスクリップ
トラベラーズノートを開いた状態に固定できる真鍮製のクリップです。
素材や大きさ、デザイン、バネの強さなどトラベラーズノートのためのクリップとして開発し、東京近郊の工場で作りました。革カバーやリフィルの端に留めてトラベラーズノートと一緒に持ち歩けば、書き留めたり、写真を撮ったりする際に便利にお使いいただけます。またクリップ裏面の穴から画鋲などで壁に留めれば、気軽にノートリフィルを壁に飾ることもできます。
無垢の真鍮で作られているため、使うほどに味わい深い色調に変化していくのも特徴です。
This Brass Clip will keep your TRAVELER'S notebook open. Made in a factory in the old downtown area of Tokyo, this clip's materials, size, design and spring strength are especially created for use with TRAVELER'S notebook. When taking your TRAVELER'S notebook on the go, attach it to the leather cover or a refill so it's ready to use when you want to write or take a picture. There's also a hole in the back that you can use to hang it on a wall and use your notebook for decoration. Because it's made of solid brass, its color will mature and change the more you use it!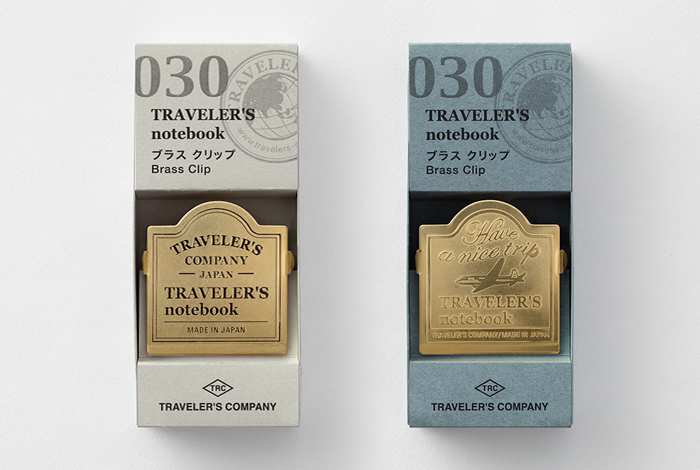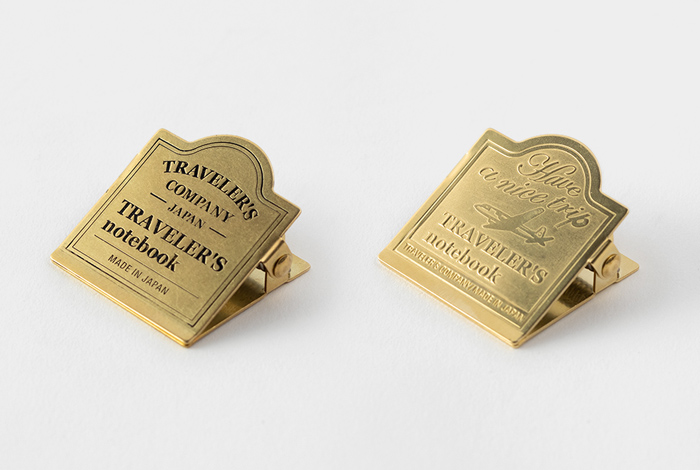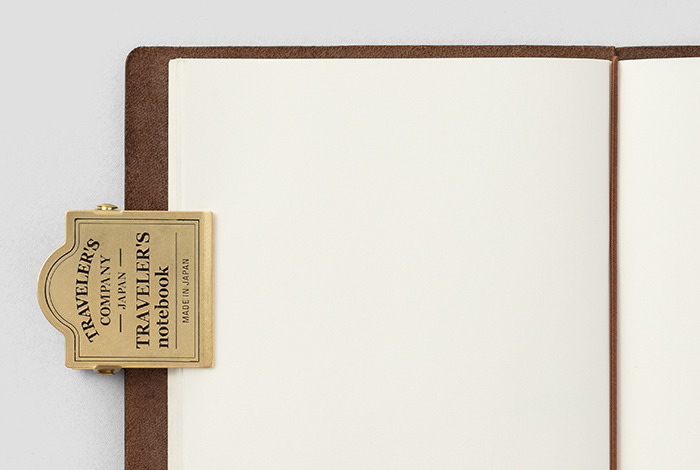 1,540円(税込)
『トラベラーズノート』 および関連製品 価格改定のご案内>>
本体/真鍮製)
Made of Brass
H44 x W44 x D20mm
H107 x W47 x D23mm (Package / PET Case)
MADE IN JAPAN
No.43089006 TRC ロゴ柄 / TRC Logo , No.43090006 飛行機柄 / Airplane

 Unfortunately, we don't export to individual customers out of Japan.