Refills / Regular Size
BACK TO LIST
014 Kraft Paper Notebook / クラフト
トラベラーズノートのクラフト紙リフィルです。
ざっくりした風合いと筆記適性を両立させたオリジナルのクラフト紙を使用しています。鉛筆やボールペンによるラフな書き心地が魅力ですが、水性ペンや万年筆で書いても比較的にじみや裏抜けが少なくなっています。
切り抜きやチケットを貼ってスクラップノートにしたり、写真を貼ってアルバムにしたり、風合いを活かしてイラストを描いたり、自由に使ってください。

This is a Regular Size refill that uses kraft paper. An original paper is used for this notebook where both the rough texture of the kraft paper and writing suitability is achieved. The rough feeling you get from using pencils and ballpoint pens is great, but water-based pens and fountain pens also go well in a sense that it makes the ink difficult to does not stain or sink through the other side of the paper. Please use this refill freely by using it as a scrap book or as a memo. It can even be used to draw by making full use of the characteristic of kraft paper.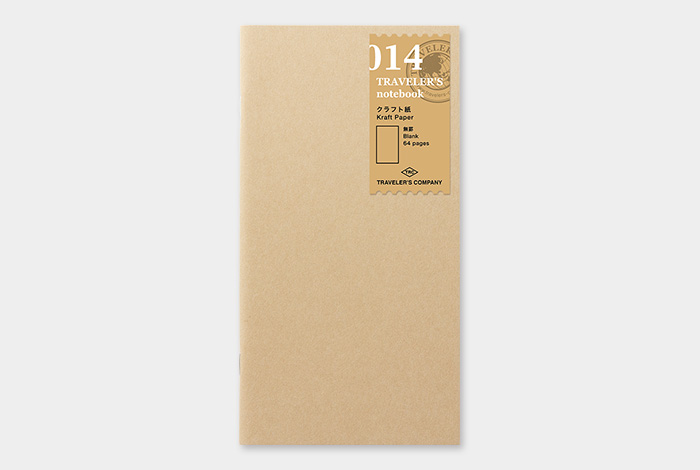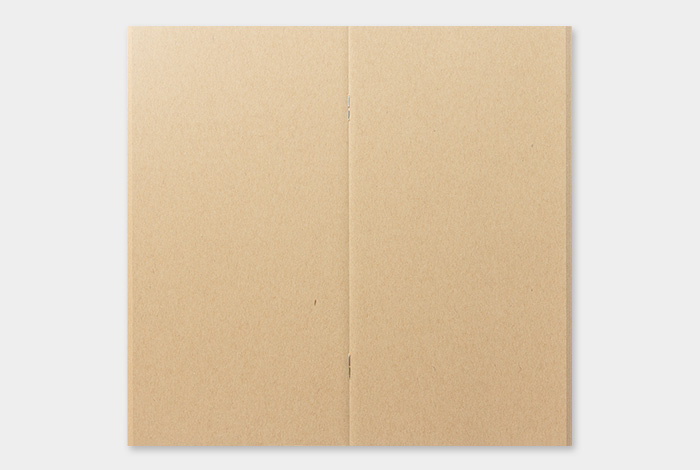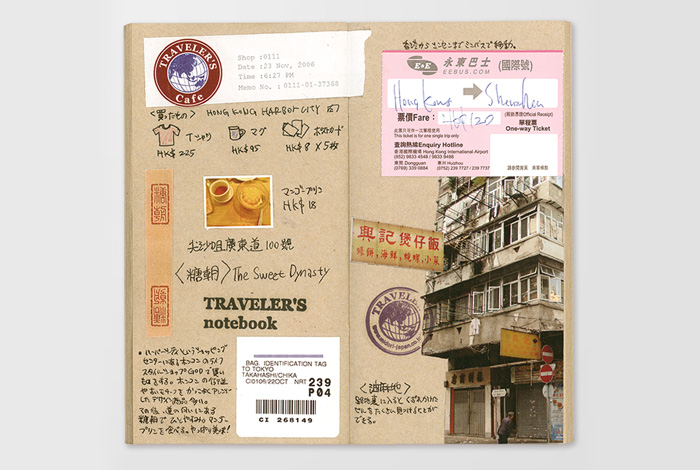 440円(税込)
中紙/無罫、64ページ、クラフト紙(ステッチャー綴じ)
Blank, 64 pages, Kraft paper (Saddle Stitched)
H210 x W110 x D4mm
MADE IN JAPAN
No.14365006

 Unfortunately, we don't export to individual customers out of Japan.