Refills / Regular Size
BACK TO LIST
014 Kraft Paper Notebook / クラフト(Old specification / 旧仕様)
トラベラーズノートのクラフトリフィルです。
ざっくりした風合いのクラフトの紙を使っています。切り抜きやチケットを貼ってスクラップノートにしたり、写真を貼ってアルバムにしたり、自由に使ってください。鉛筆やボールペンによるラフな書き心地が魅力ですが、万年筆でも比較的にじみや裏抜けが少ない紙を使用しています。
※こちらの製品は旧仕様のため、在庫がなくなり次第終了となります。
※2016年3月より、トラベラーズノート リフィル クラフト(014)の仕様が変更となりました。紙がデザインフィルオリジナルのクラフト紙になり、綴じ方がステッチャー綴じに変わっています。

新仕様の製品詳細>>
This is a rough notebook that it suitable to use as a scrap book. The rough texture of the kraft paper makes it nice to paste articles, tickets, and photos. Also, the feeling you get from using pencils and ball-point pens to write is great. However, it is worth mentioning that this paper works well with fountain pens as well.
*This product has an old specification so please be noted that the sale will end when all the stock has been sold.
*Starting from March 2016, the specification for the Refill Kraft Paper (014) has changed. The paper changed to Designphil's original kraft paper, and the binding method changed from saddle stitching to stitch bound.
Details of the new specification.>>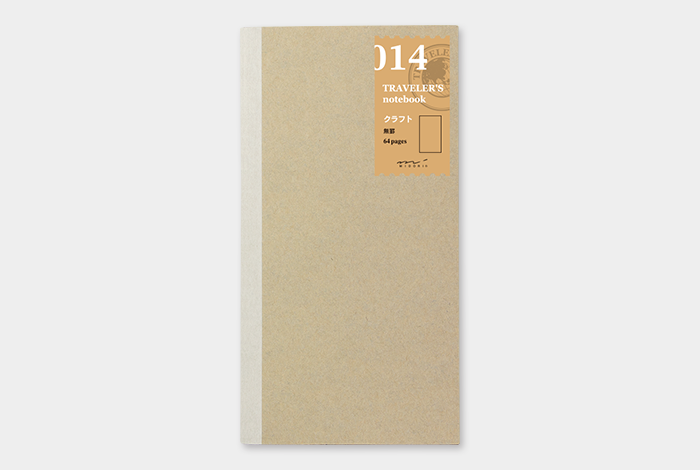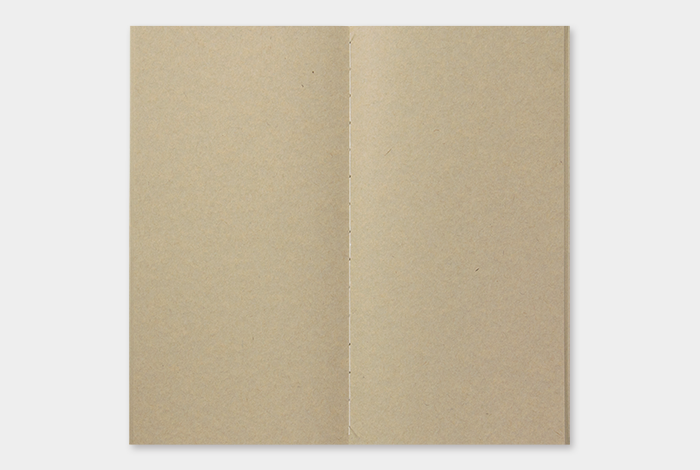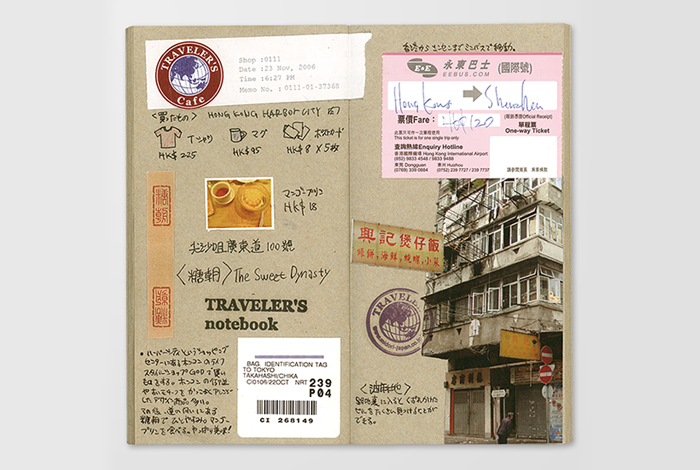 中紙/無罫、64ページ、クラフト紙(中ミシン綴じ) 400円 + 税
Blank, 64 pages, Kraft paper (Sewn Bound)
H210 x W110 x D40mm
MADE IN JAPAN
No.14288006