Refills / Passport Size
BACK TO LIST
012 Sticky Notes / 付せん紙
パスポートサイズにぴったりセットできて一緒に使える、専用の付せん紙です。
インデックス用に便利な細いサイズから、簡単なメッセージカードや伝言メモのように使えるフレームがデザインされているものなど5種の付せん紙を30枚ずつセットしました。連結バンドに通してちょうど良く収まるPP製のカバーにセットされています。パスポートサイズとともに持ち歩くことで、必要な時にいつでも便利に使えるトラベラーズノートのための付せん紙です。
This is a set of sticky notes that you can set into your passport size TRAVELER'S notebook. We prepared ones that can be used as indexes and also ones that can be used to write messages. There are five types with 30 sheets each on this item. By inserting this into your passport size notebook, you can use the notes anytime you want. This sticky memo is made just for the TRAVELER'S notebook.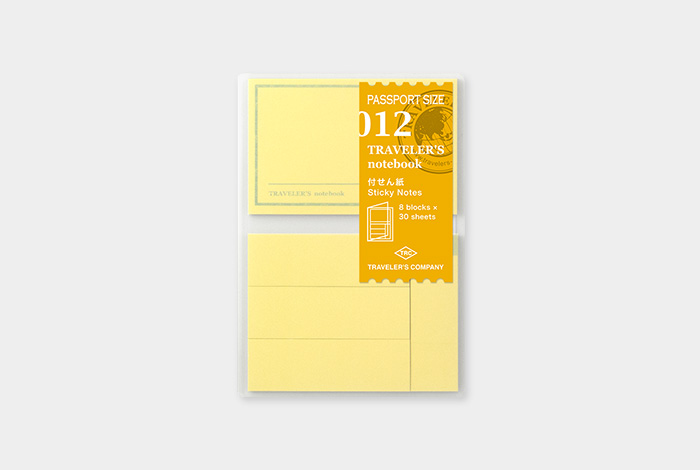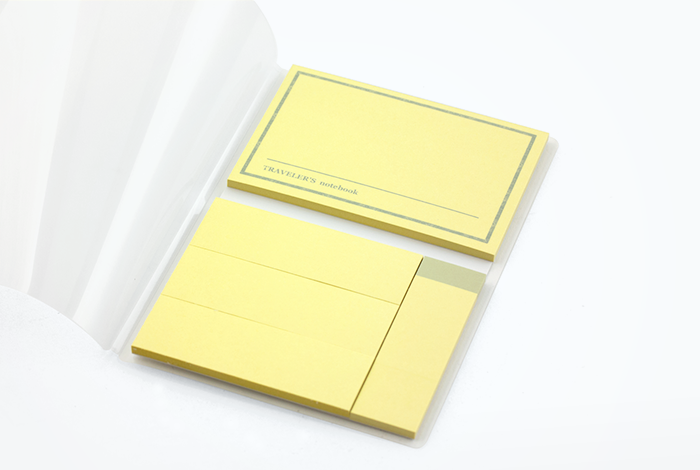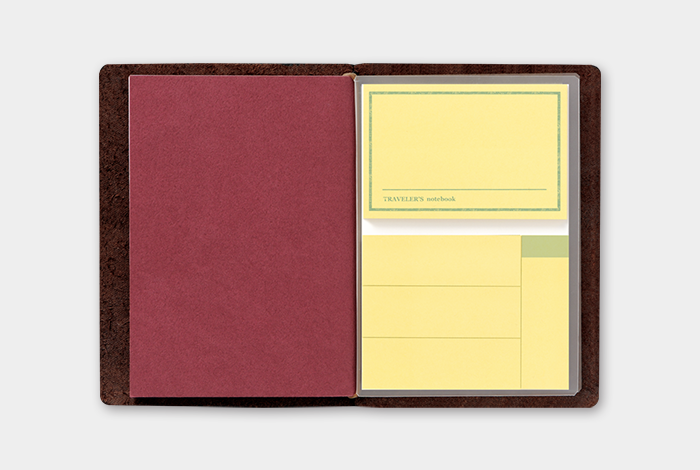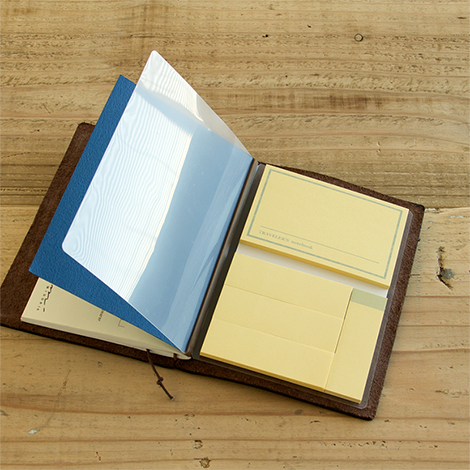 528円(税込)
付せん紙 / 紙製 5サイズ×30枚、カバー / PP製
Sticky note / Made of paper, 5 sizes with 30 sheets each, Cover / Made of PP (polypropylene)
H124 x W87mm
MADE IN JAPAN
No.14349006

 Unfortunately, we don't export to individual customers out of Japan.