2023 DIARY
BACK TO LIST
Customized Sticker Set for 2023 DIARY / カスタマイズシール 2023ダイアリー用
2022年9月15日(木)発売
インデックスやポケット、予定をあらわすアイコンにインレタ、表紙を彩るシールなど、トラベラーズノートのダイアリーをもっと楽しくカスタマイズするためのシールセット。2023年版のデザインテーマはトラベラーズカンパニーが夢見る架空のカフェ、トラベラーズカフェ。表紙に貼るカスタマイズシールは、トラベラーズカフェのコーヒー道具やコーヒー缶などをモチーフにしています。コーヒーとノートがあれば、優しく平和な気持ちで満たされます。2023年を穏やかな気持ちで迎えてください。
Available Autumn 2022 (Outside JAPAN)
Available on October 11th, 2022 (USA and Canada)
This is a sticker set for customizing TRAVELER'S notebook that makes it more fun, including index and pocket stickers, icon stickers to represent different plans, dry transfer, and stickers to decorate the cover. The 2023 version features a design with a theme of "TRAVELER'S CAFE". You can customize the cover of 2023 dairy with stickers are designed as TRAVELER'S CAFE tools or coffee cans.
A cup of coffee and notebooks bring you peace of mind. We hope you will welcome the year 2023 with a sense of serenity.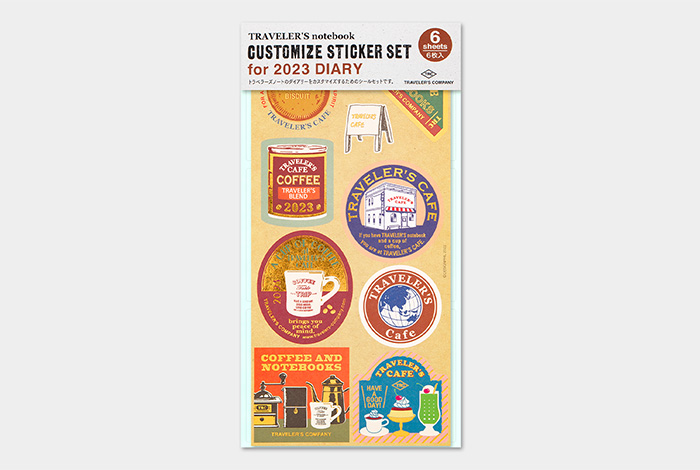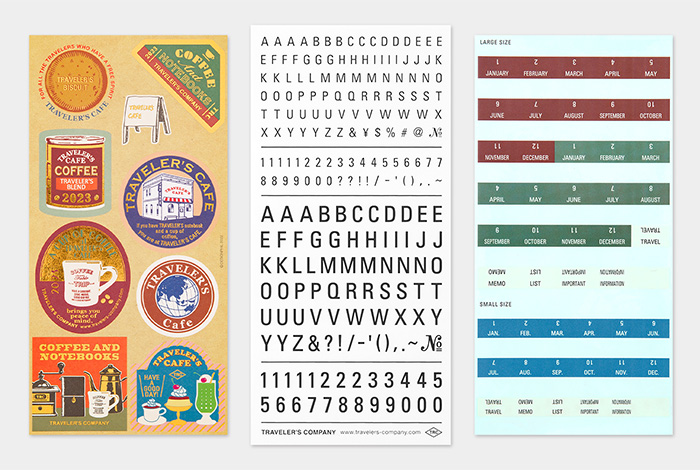 カスタマイズステッカー、インレタシール、インデックスシール
Customize sticker, Dry transfer, Index sticker
スケジュールシール、透明丸シール、フィルムポケットシール
Schedule sticker, Clear round sticker, Film pocket sticker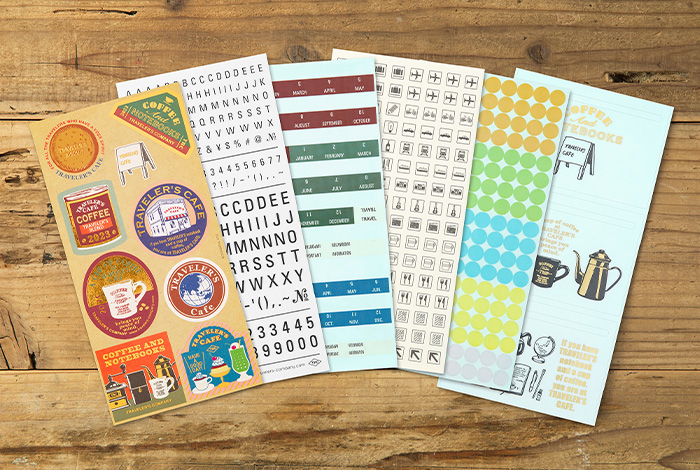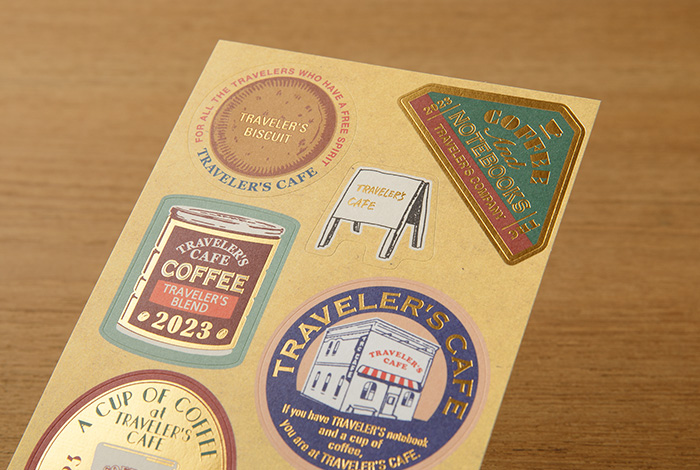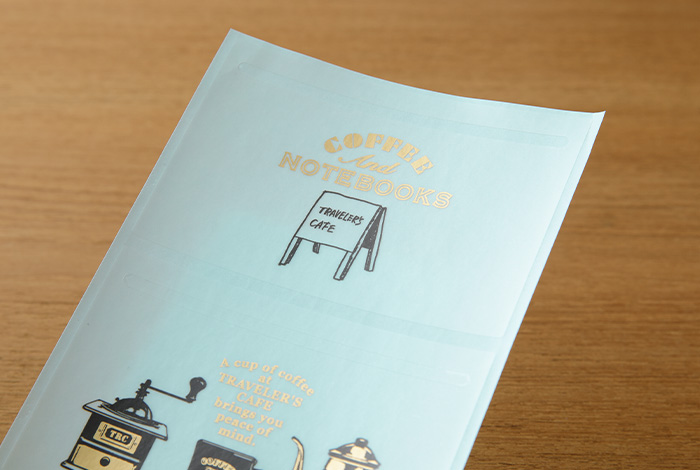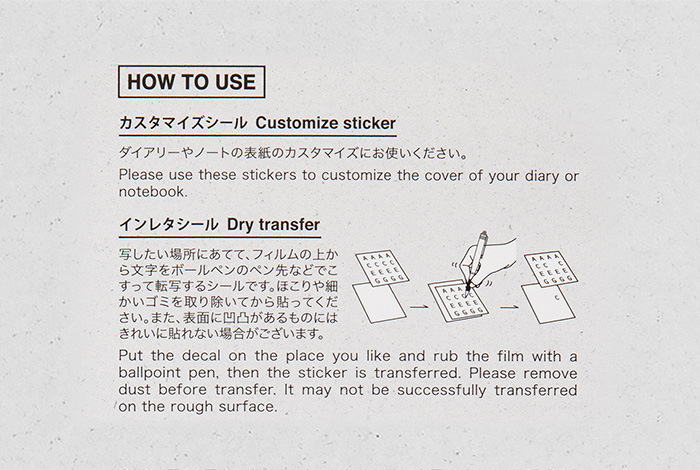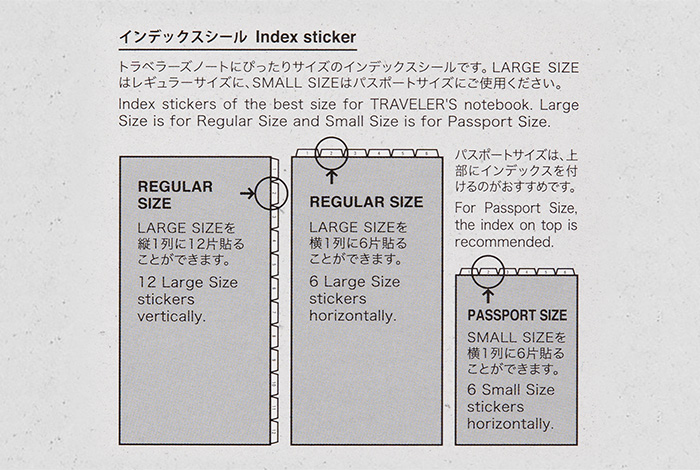 880円 (税込)
6枚入、PET、紙製
6 stickers, made of PET and paper
H210 x W110 x D1 mm (Package)
MADE IN JAPAN
No. 84795006

 Unfortunately, we don't export to individual customers out of Japan.