2019 DIARY
BACK TO LIST
Refill 2019 Weekly (Passport size) / リフィル 2019 週間(パスポートサイズ)
2018年9月13日発売
トラベラーズノートパスポートサイズの2019年週間ダイアリーリフィルです。
身近に持ち歩けるパスポートサイズなので、思い付いた時にどこでも書ける一言日記として使うのもおすすめ。1冊で週間ページは6ヵ月分。前半後半の2冊分がセットされています。また、筆記性を追求したオリジナルの筆記用紙(MD用紙)を使用しているので、万年筆でもにじみや裏抜けがしにくくなっています。
Available Autumn 2018 (Outside JAPAN)
This is 2019 Weekly Diary for TRAVELER'S notebook Passport Size.
The size of this refill is exactly the same as the passport we carry, so it's suitable for using this as a mini diary where you can write down things that happened on that day.
A single refill has 6 months worth of spaces printed. This set include 2 pcs. for the first half and the second half for 2019, and it's worth mentioning that this refill uses the MD paper, making the feeling of writing great.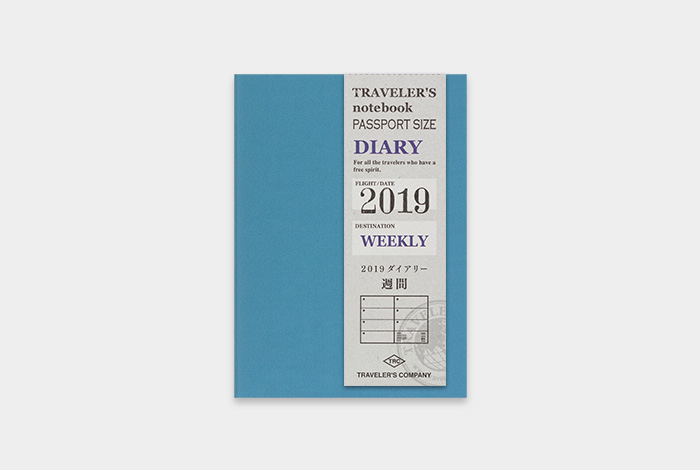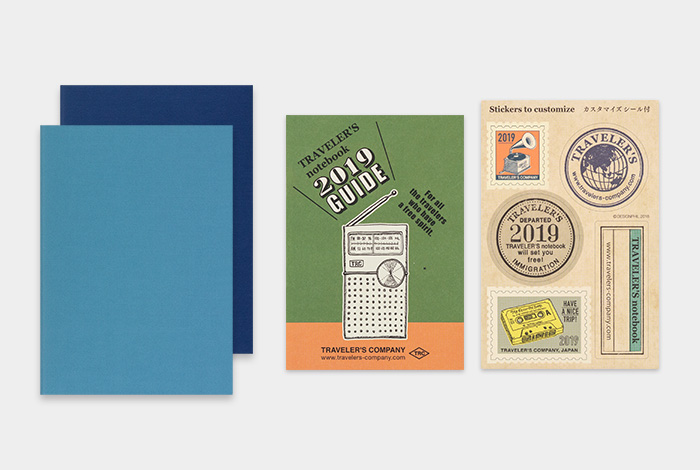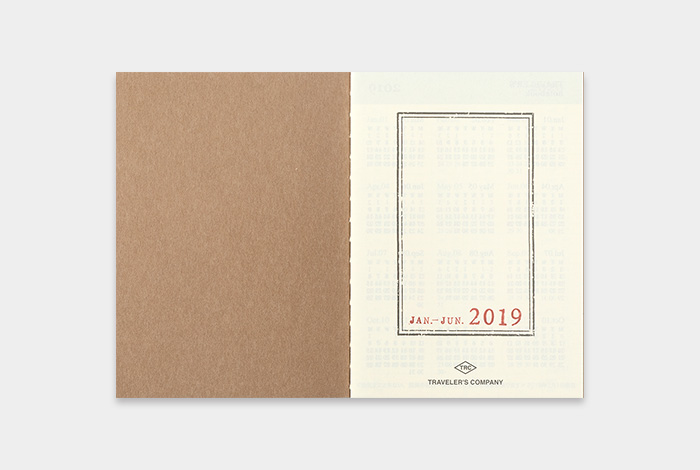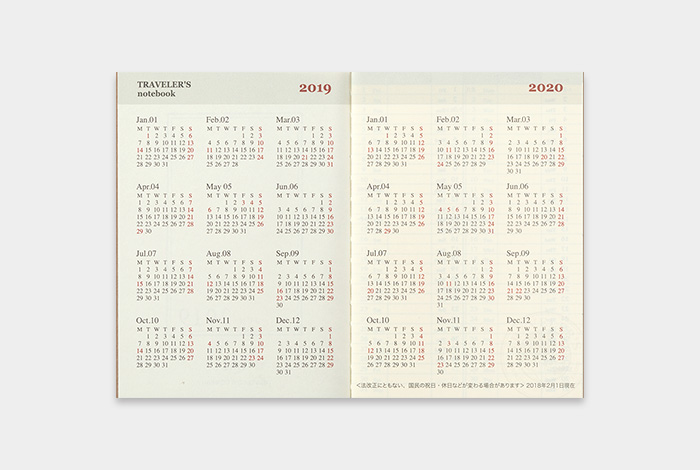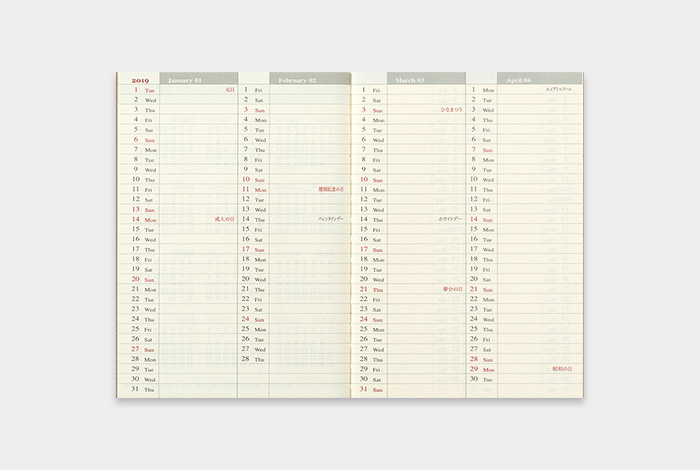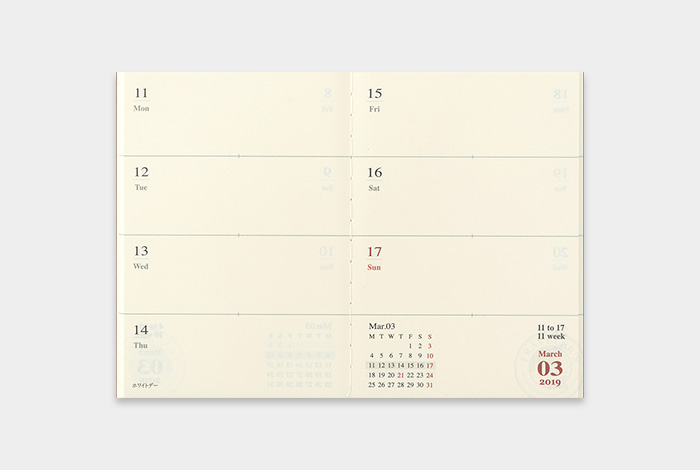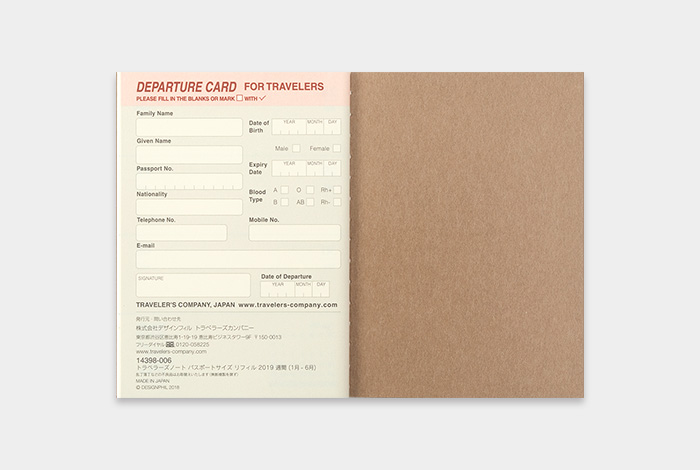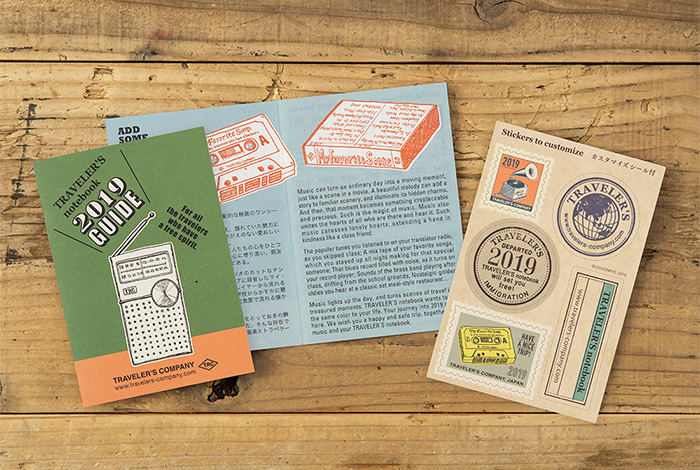 ダイアリーガイドとカスタマイズ用ステッカーが付属しています。
In the 2019 Diary, there is a Diary Guide and a customizing sticker included.
中紙/年間カレンダー、月間スケジュール、1週間スケジュール(2019年1月〜6月、7月〜12月)、
68ページ×2冊、MD用紙(中ミシン綴じ)、ダイアリーガイド(シール付)
1,340円 + 税
Weekly schedule (January 2019- June 2019, July 2019- December 2019), Calendar, Monthly schedule,
68 pages x 2 notebooks, MD Paper (Sewn Bound), Bonus item:Diary Guide with Sticker
H124 x W89 x D8mm
MADE IN JAPAN
No.14398006

 Unfortunately, we don't export to individual customers out of Japan.