2019 DIARY
BACK TO LIST
Customized Sticker Set for 2019 DIARY / カスタマイズシール 2019ダイアリー用
2018年9月13日発売
インデックスやポケット、予定をあらわすアイコン、表紙を彩るシールなど、トラベラーズノートのダイアリーをもっと楽しくカスタマイズするためのシールセットです。2019年版は、トラベラーズミュージックをテーマにデザインしました。
カスタマイズシールはギターやトランペット、ピアノなどの楽器に、ラジカセやレコードなどの音楽にまつわるモチーフをデザイン。名刺やカード、切手などを収納できるポケットシールはカセットテープをイメージしてデザインしました。今回は新たにインレタシールもセット。表紙のカスタマイズとあわせて、ポケットシールにプリントされたカセットテープのタイトル欄に、好きなバンド名や自分の名前をインレタで記してみるのもおすすめです。
Available Autumn 2018 (Outside JAPAN)
This is a sticker set for customizing the TRAVELER'S notebook that makes it more fun, including index and pocket stickers, icon stickers to represent different plans, and stickers to decorate the cover. The 2019 version features a design with a theme of TRAVELER'S MUSIC.
The customizing stickers feature design motifs related to music, including musical instruments such as guitars, trumpets, and pianos, as well as cassettes players and records. The pocket stickers that can store items such as business cards, other cards, and stamps feature a cassette tape-like design. This time, there is also a set of new dry transfer stickers. In addition to customizing the cover, it is suggested to use these stickers to try writing out your favorite band names and your own name on the cassette tape pocket stickers and title areas.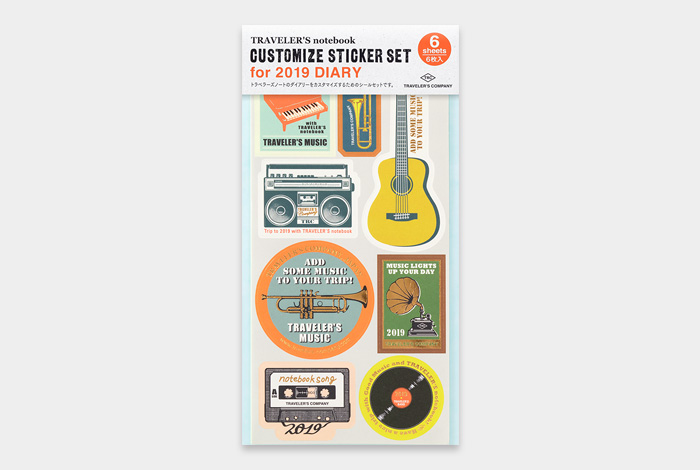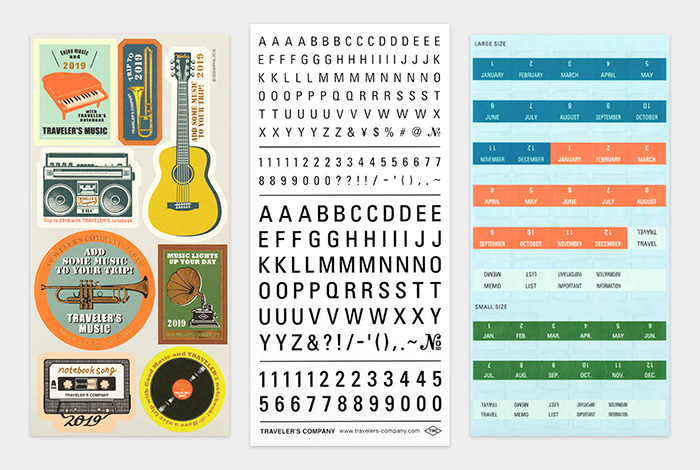 カスタマイズステッカー、インレタシール、インデックスシール
Customize sticker, Dry transfer, Index sticker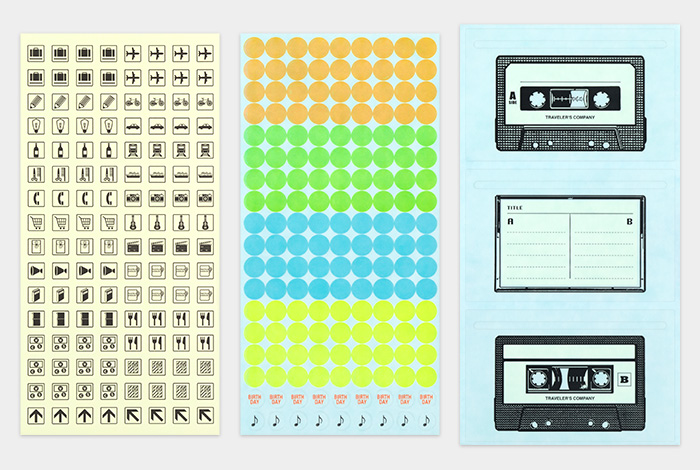 スケジュールシール、透明丸シール、フィルムポケットシール
Schedule sticker, Clear round sticker, Film pocket sticker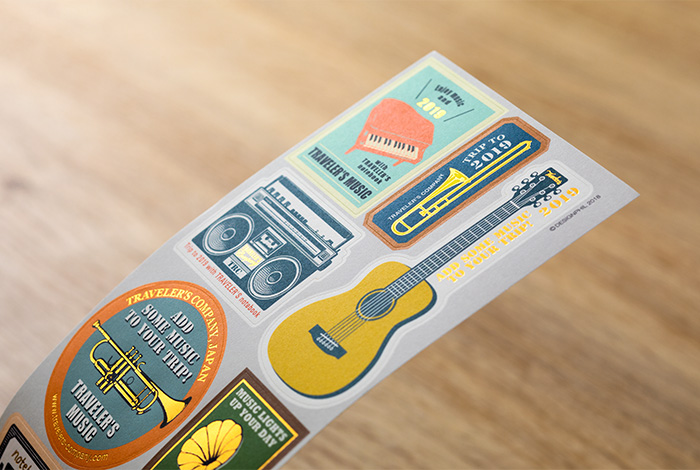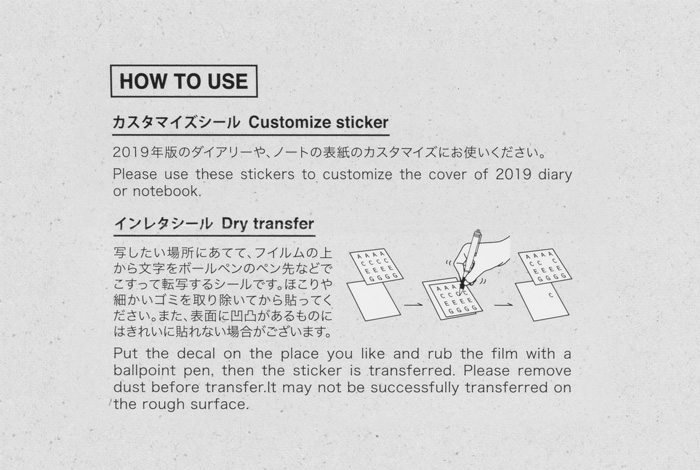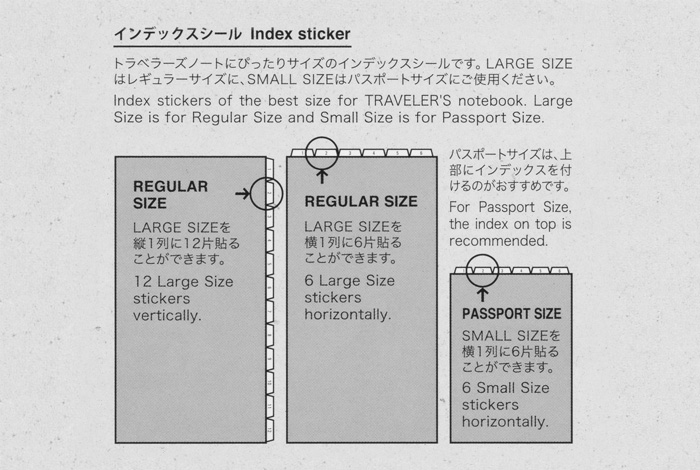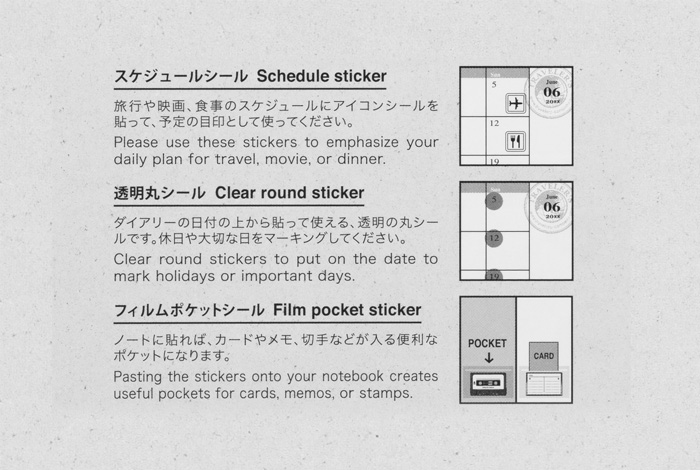 6枚入、PET、紙製 800円 + 税 
6 stickers, made of PET and paper
H210 x W110 x D1 mm (Package)
MADE IN JAPAN
No.83694006

 Unfortunately, we don't export to individual customers out of Japan.