2019 DIARY
BACK TO LIST
Plastic Sheet 2019 (Passport size) / 下敷 2019(パスポートザイズ)
2018年9月13日発売
立ったままでも書きやすくなり、しおりや定規としても使える、何かと便利な下敷です。表はトラベラーズミュージックをイメージしてオーケストラの楽器をデザイン。管楽器はゴールドの箔押しで表現しています。裏は罫線下敷きとしても使える便利な方眼罫になっています。2019年限定デザインです。
Available Autumn 2018 (Outside JAPAN)
This "Plastic Sheet"is convenient in many ways during your journey, whether used for writing while standing up, as a bookmark for quickly jumping to the right page, or for drawing straight edges. The 2019 model is designed after the motif of TRAVELER'S MUSIC.The passport size is designed after musical instruments are stamped in gold leaf. ith gold foil.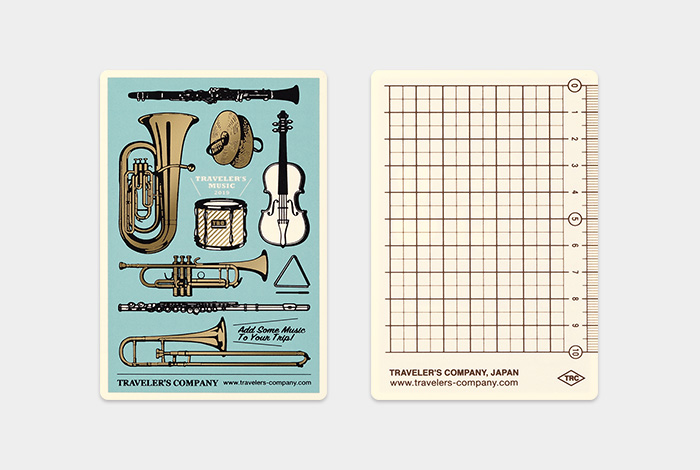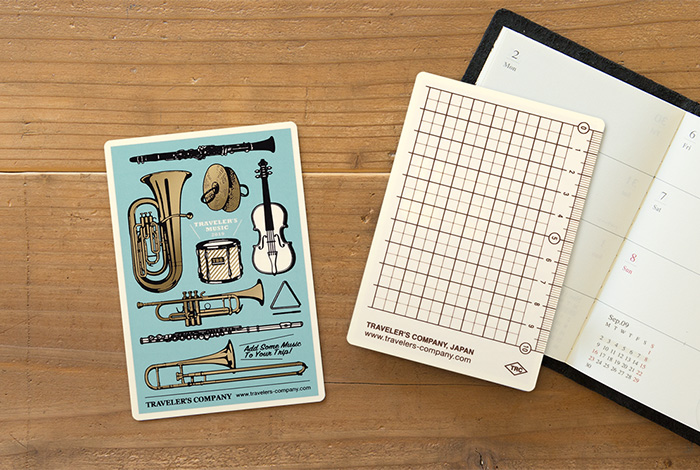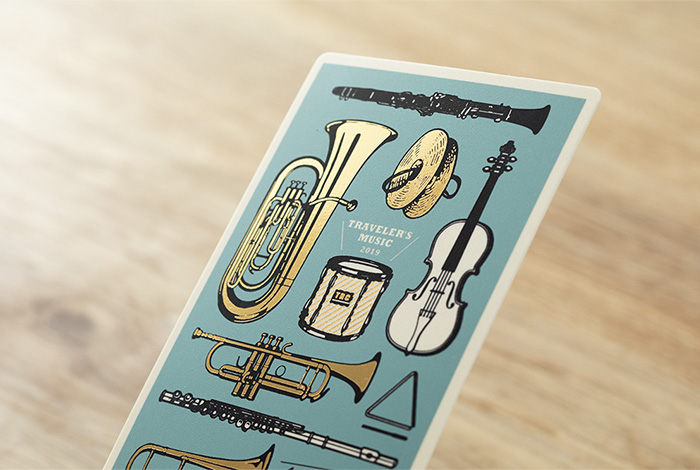 裏面/5mm方眼、10cmスケール、PP製  320円 + 税
Back: Grid of 5mm sections, serves as a 10cm-long scale, made of polypropylene
H124 x W85 x D1mm
MADE IN JAPAN
No.40223006

 Unfortunately, we don't export to individual customers out of Japan.