2018 DIARY
BACK TO LIST
Customized Sticker Set for 2018 DIARY / カスタマイズシール 2018ダイアリー用
2017年9月14日発売
インデックスやポケット、予定をあらわすアイコン、透明丸シール、表紙を彩るカスタマイズシールなど、トラベラーズノートのダイアリーをもっと楽しくカスタマイズするためのシールをセットしました。
カスタマイズシールやポケットシールは、トラベラーズステーションから不定期に出発する寝台夜行列車、トラベラーズトレインの汽車をレイアウト。ゴールドの箔押しが印象的です。さらにアルファベットや数字のシールには、トレインモチーフがちりばめられています。
トラベラーズトレイン仕様にカスタマイズしたダイアリーとともに、2018年を旅するように過ごしてください。
Available Autumn 2017
This sticker set is designed after the theme of the TRAVELER'S TRAIN, and provides stickers to add more fun to your "TRAVELER'S notebook Diary", including stickers with icons representing indices, pockets, and schedules, and stickers to decorate the cover.
The customization stickers and pocket stickers use a layout mimicking an irregular service overnight sleeping called TRAVELER'S TRAIN. The gold leaf particularly stands out. The letter and number stickers are also interspersed with the TRAVELER'S TRAIN motif.
Enjoy your journey through 2018 with a diary personalized to the TRAVELER'S TRAIN specifications.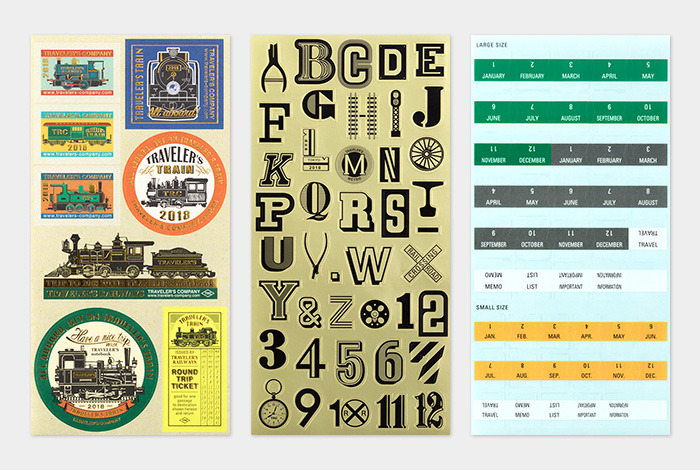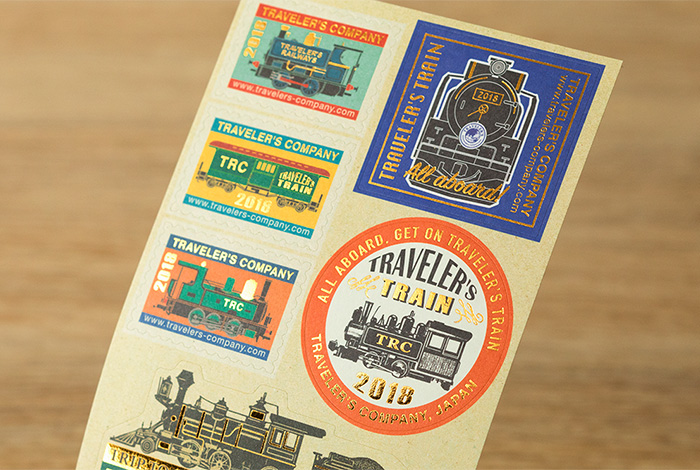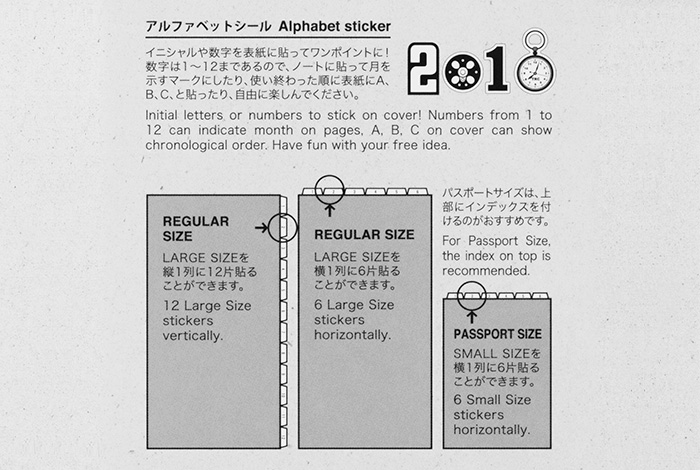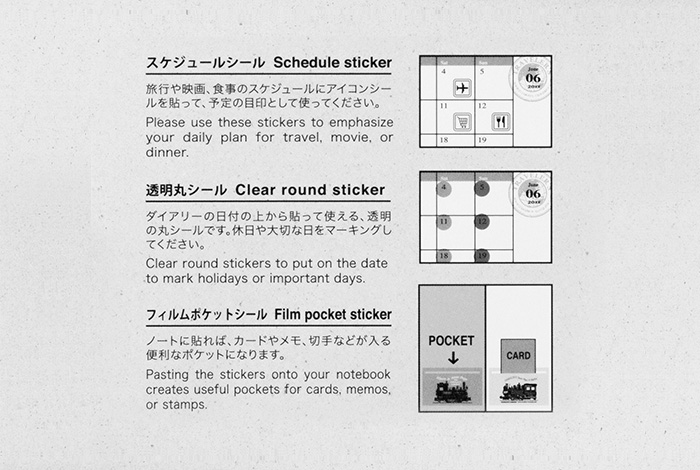 6枚入、PET、紙製  800円 + 税
6 stickers, made of PET and paper
H210 x W110 x D1 mm (Package)
MADE IN JAPAN
No.82353006