Refills / Passpprt Size
BACK TO LIST
002 Grid Notebook / セクション MD
発売日:2016年3月25日(金)/ Japan
Release Date: Mid of April, 2016 / Countries outside of Japan
パスポートサイズのセクション罫ノートリフィルです。
5mmのセクション罫は、文字も図形もきれいに書くことができます。でも、枠を思いっきりはみ出しても気にならないのがセクション罫のいいところだったりもします。
書きやすさにこだわったオリジナルの筆記用紙(MD用紙)を使用しているので、万年筆でもにじみや裏抜けがしにくくなっています。
※2016年3月より、パスポートサイズ リフィル セクション(002)の仕様が変更となりました。紙がMD用紙になり、あわせてページ数が64ページ、ミシン目がなくなっています。
旧仕様の製品詳細>>
This is a grid notebook ruled into 5mm squares. This makes it easy to write and draw figures on it. But it's worth mentioning that it doesn't look that bad when you write and draw beyond the grid. Our original paper (MD paper) is used for this refill. MD Paper pursues the best feeling of writing, and makes ink hard to stain and sink through the other side of the paper. It goes well with fountain pens as well.
*Starting from March 2016, the Passport Size Grid Notebook will change its specification. The paper will be changed to MD Paper, and the number of pages will be changed to 64 pages without any perforation line.
Details of the old specification.>>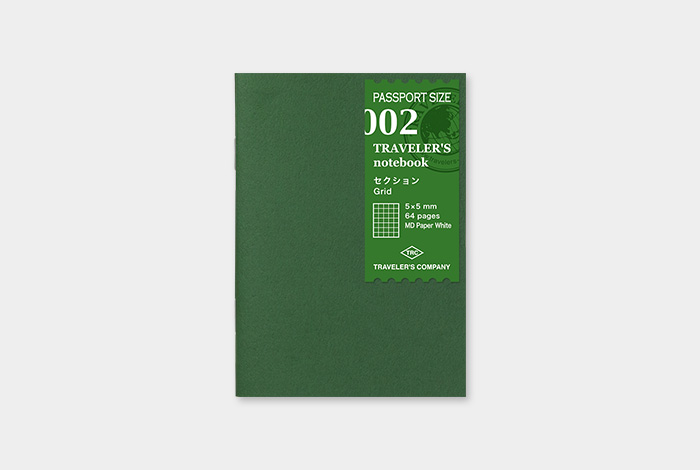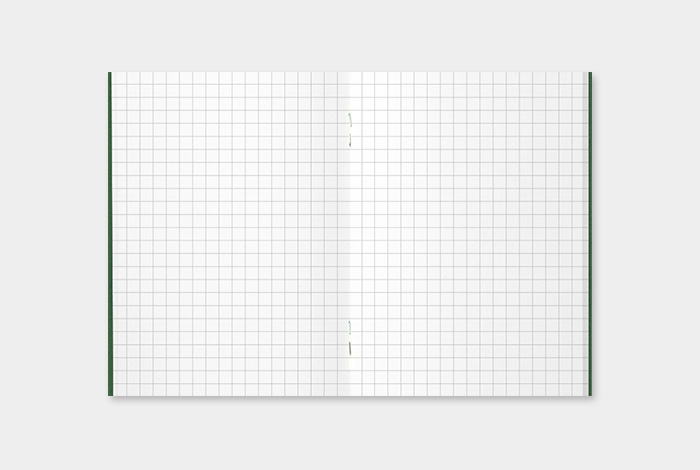 中紙/セクション罫5×5mm、64ページ、MD用紙(ステッチャー綴じ) 240円 + 税
Grid 5 x 5mm, 64 pages, MD Paper (Saddle Stitched)
H124 x W89 x D4mm
MADE IN JAPAN
No.14369006

 Unfortunately, we don't export to individual customers out of Japan.