Starter kit / Regular Size
BACK TO LIST
TRAVELER'S notebook Blue (Regular Size) / トラベラーズノート ブルー(レギュラーサイズ)
タイ・チェンマイで作った素朴な質感の牛革カバーに、書きやすさにこだわったオリジナルの筆記用紙を使用し、日本で丁寧に作った無地のノートリフィルをセットしました。
そのままご使用することもできますが、こちらをベースに、別売りのジッパーケースやペンホルダーをセットし収納力をアップさせたり、連結バンドを使ってノートリフィルを継ぎ足していくことで、より使い方が広がります。
シンプルな作りのため、簡単にゴムバンドやしおりの紐にチャームやビーズを付けることができます。さらに、ノートリフィルの表紙にお気に入りのステッカーや使用済切手を貼るのもおすすめ。自分らしくカスタマイズすることで、永く使うほどに味わい深くなる革の質感とともに愛着が湧き、書くことが楽しくなるノートです。
ブルーの色は、夜が明ける直前のうっすらと光が差し込もうとしている紺碧の空の青をイメージし、インクで言うとブルーブラック、インディゴや藍染めのような深い青を目指しました。
This consists of a simple cow leather cover made in Chiang Mai, Thailand and a refined notebook with Designphil's original paper used that is made in Japan.
You can start using the notebook as is, but by adding a zipper case or a pen holder, you can increase its storage capacity. If you add a connecting band, then you can even increase the number of notebook refills that go inside the notebook.
The structure of the notebook is simple, so it's easy to add charms and beads on to the rubber band. We also recommend adding used post stamps on the cover of the notebook.
This is a notebook where you can customize it freely, and the longer you use it, the more the taste and texture of the leather deepens, making writing more fun.
The color is deep blue similar to indigo dye or blue black ink and reminiscent of an azure blue sky just before dawn.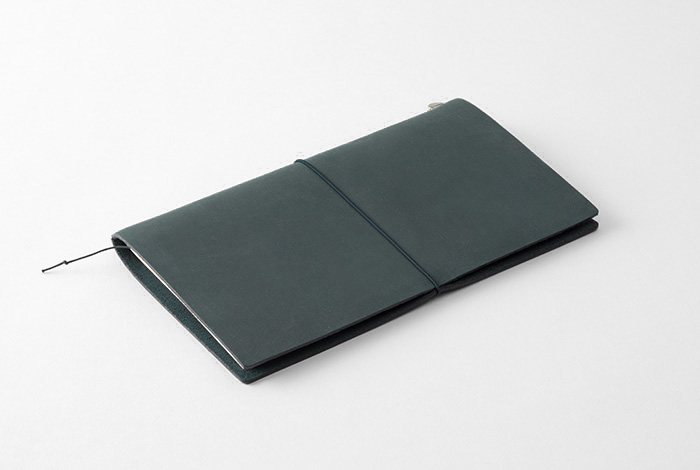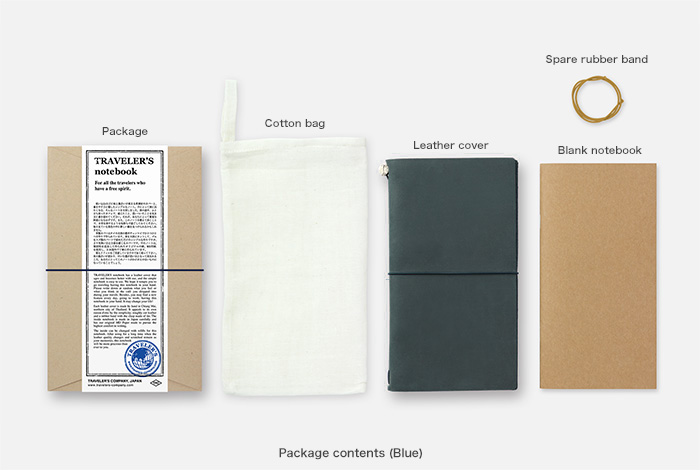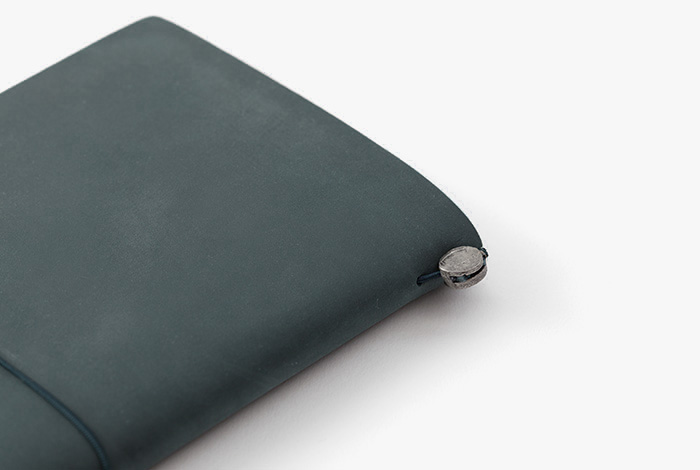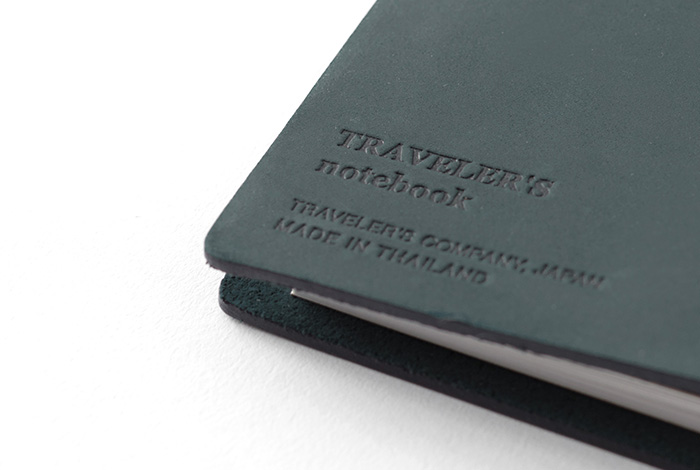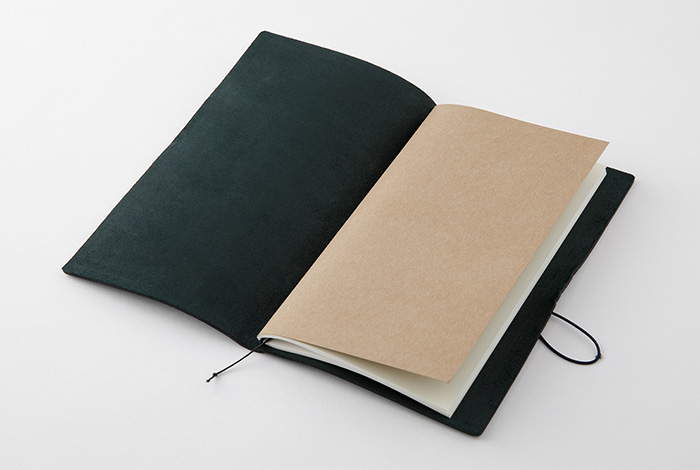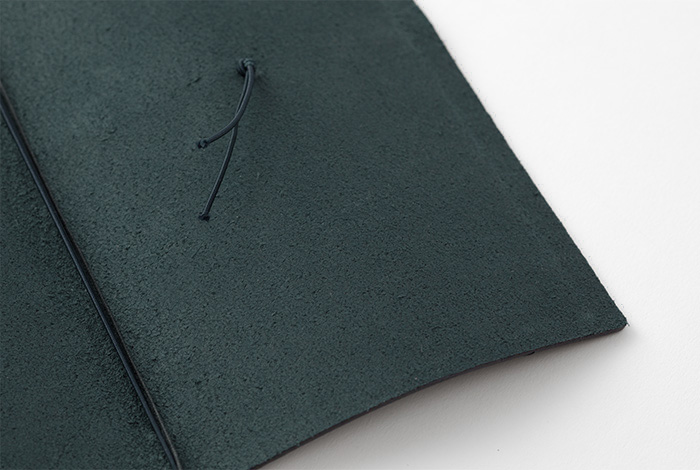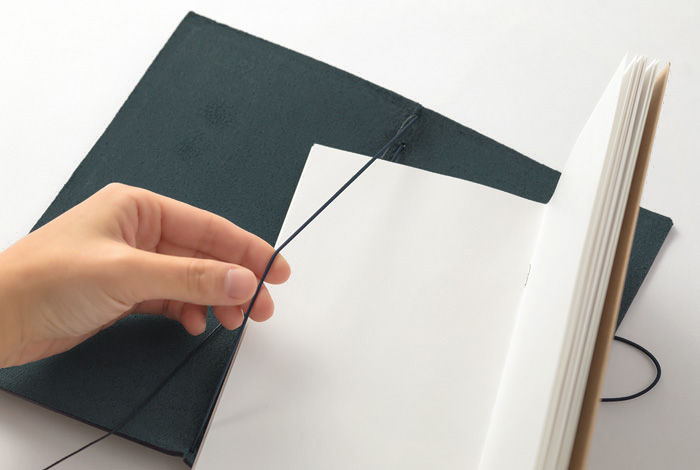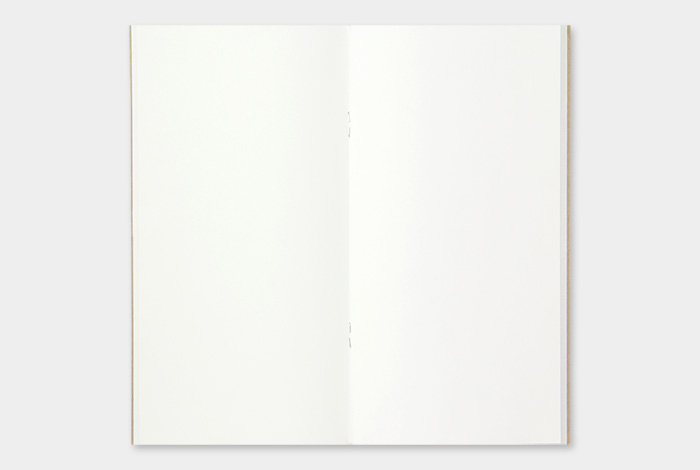 無罫のノートリフィル(003)が付属します。
It comes with a blank notebook refill.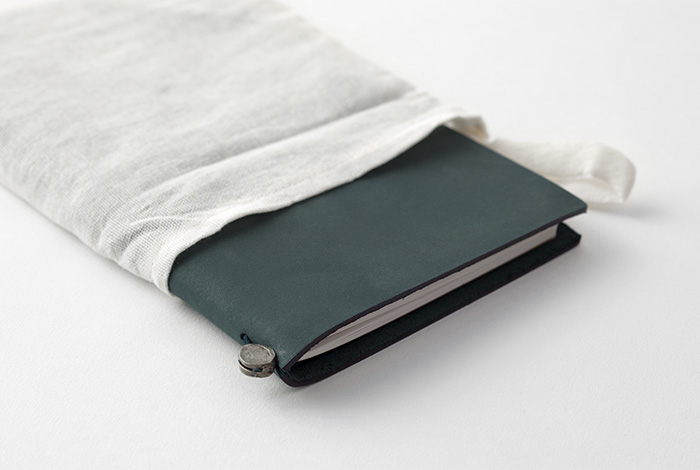 購入時はコットンバッグに入っています。
There is a cotton bag included when purchased.
5,280円(税込)
『トラベラーズノート』 および関連製品 価格改定のご案内>>
<パッケージ内容>
カバー本体/H220×W120×D10mm、牛革製 MADE IN THAILAND
ノートリフィル/H210×W110×D4mm、無罫、64ページ、MD用紙(ステッチャー綴じ) MADE IN JAPAN
コットンケース/H240×W140mm、布製
スペアゴムバンド/マスタード
No.15239006 
<Package contents>
Leather Cover / H220 x W120 x D10mm MADE IN THAILAND
Notebook / H210 x W110 x D4mm, Blank, 64 pages, MD Paper (Saddle Stitched) MADE IN JAPAN
Cotton Bag / H240 x W140mm
Spare Rubber Band / Mustard
No.15239006

 Unfortunately, we don't export to individual customers out of Japan.