Refills / Regular Size
BACK TO LIST
Washable Paper / 耐洗紙
発売日:2021年3月25日(木)/ Japan
※お店によって販売時期が異なります。ご購入の際は、お店にご確認の上でお出かけください。
Available April 2021 (Outside JAPAN)
Available April 15th, 2021 (USA and Canada)
*The date of release will vary depending on the retail shop. Prior to purchasing, please contact the nearest retail shop.


雨が降っても、洗濯しても破けないノート
The paper won't disintegrate if it gets wet in the rain or is washed with the laundry

クリーニングの時にシャツなどに取り付けられる管理用のタグと同じ紙を使用しています。水に強いため、雨天のアウトドア、水を使うガーデニングや農作業、キッチンや風呂場でも書くことができます。ポケットに入れたまま洗っても破けることがなく、洗いざらしのノートとして使うことができます。
This paper is made from the same material as the laundry paper tag. This paper does not disintegrate when washed, so you can use it for outdoor purposes where rain is a concern, near plants that are watered in gardens or on farms, or in areas such as the kitchen or bathroom. And you never have to worry about what will happen if you accidentally leave it in your pocket when doing the laundry!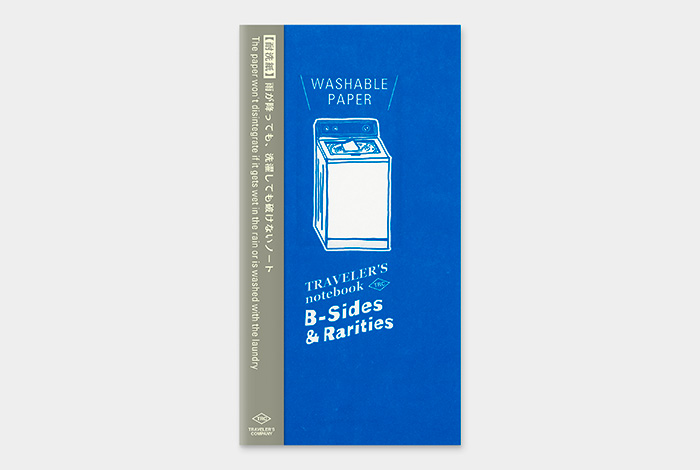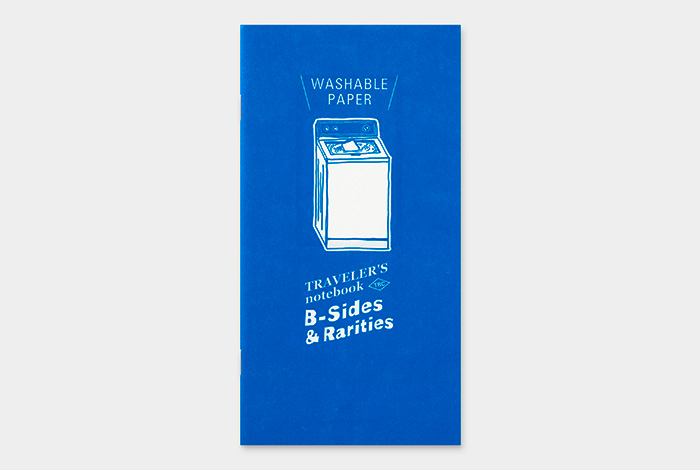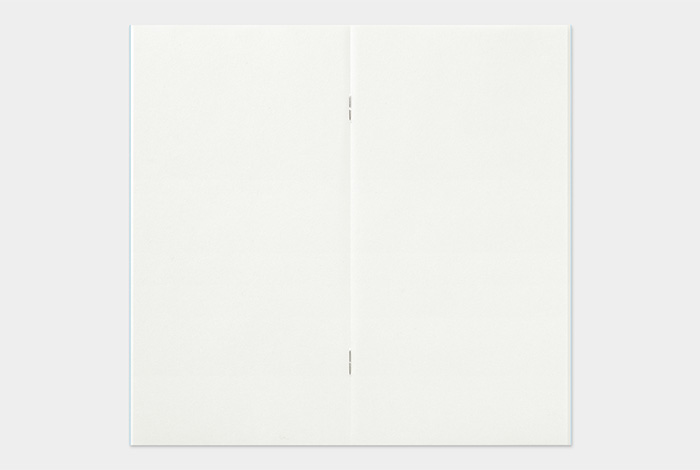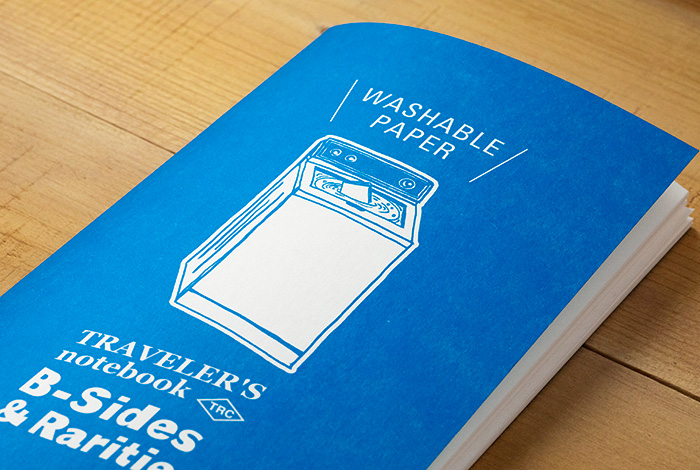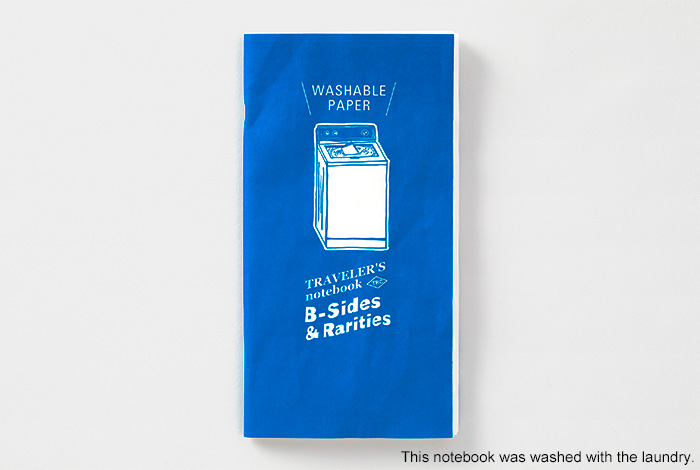 リフィル 耐洗紙を実際に洗濯機で洗ってみました。洗うことで洗いざらしのシャツのようなシワがでますが、ノートとして使うこともできます。
This notebook was actually washed in a washing machine. The paper is wrinkled like a freshly washed shirt, but you can still use it as a notebook.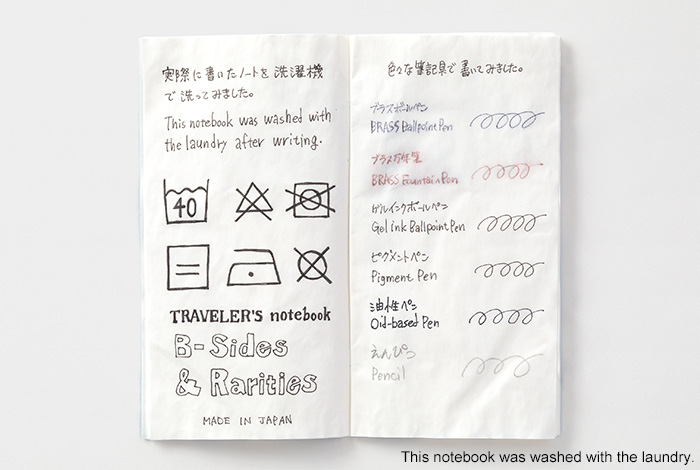 こちらは様々な筆記具でノートに書いた後に洗濯しています。水性染料インクでは色が薄くなりますが、顔料インクであれば洗濯してもほとんど落ちないようです。
This page is washed after writing in notebooks with various writing instruments. The colors fade with water-based dye inks, but with pigmented inks, they hardly seem to come off even after washing.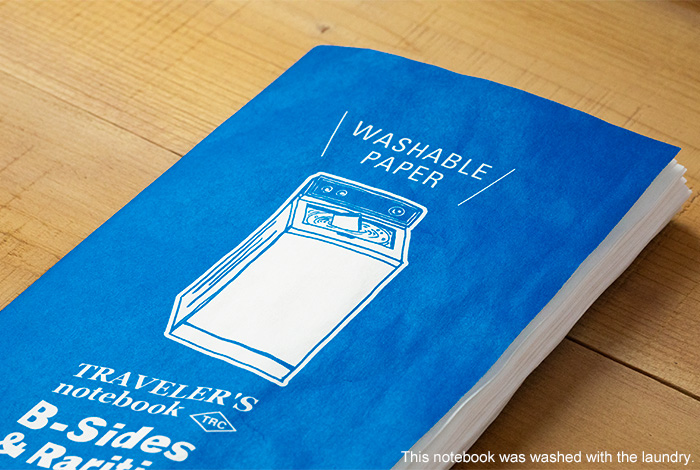 660円(税込)
中紙/無罫、48ページ、耐洗紙(ステッチャー綴じ)
Blank, 48 pages, Washable Paper (Saddle Stitched)
H210 x W110 x D3mm
MADE IN JAPAN
No.14428006

 Unfortunately, we don't export to individual customers out of Japan.