Refills / Regular Size
BACK TO LIST
Cotton Zipper Case Olive / コットンジッパーケース オリーブ
発売日:2021年3月25日(木)/ Japan
※お店によって販売時期が異なります。ご購入の際は、お店にご確認の上でお出かけください。
Available April 2021 (Outside JAPAN)
Available April 15th, 2021 (USA and Canada)
*The date of release will vary depending on the retail shop. Prior to purchasing, please contact the nearest retail shop.


カードもチケットもペンもお金もノートと一緒に持ち歩こう
A great way to keep cards, tickets, pens or cash with your notebook

チケットやカードにペンや定規を入れたり、財布として使ったり、コットンジッパーケースをセットすることで、トラベラーズノートの使い方が一気に広がります。パラフィン加工をした国産生地を東京近郊の職人が丁寧に縫製して作りました。使うほどに生地の風合いが味わい深く変化するのも魅力です。
Get even more out of your TRAVELER'S notebook—place this cotton zipper case in your notebook and use it as a safe place for tickets or cards, a case for stationery or as a wallet. This case is carefully made by craftspeople in the suburbs of Tokyo from locally produced, paraffin-waxed fabric. The texture changes with use, taking on more and more character.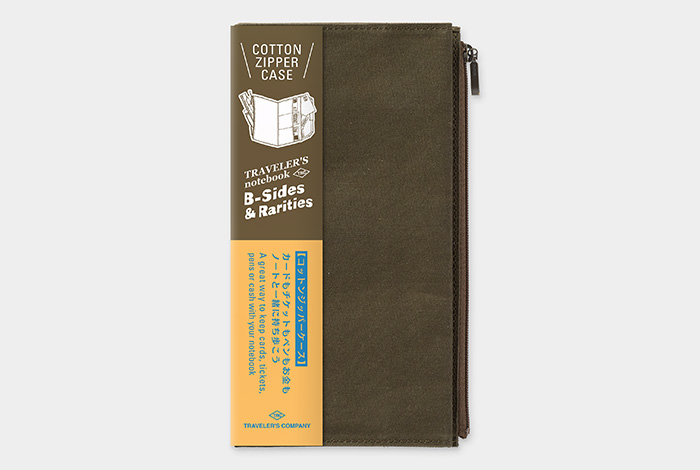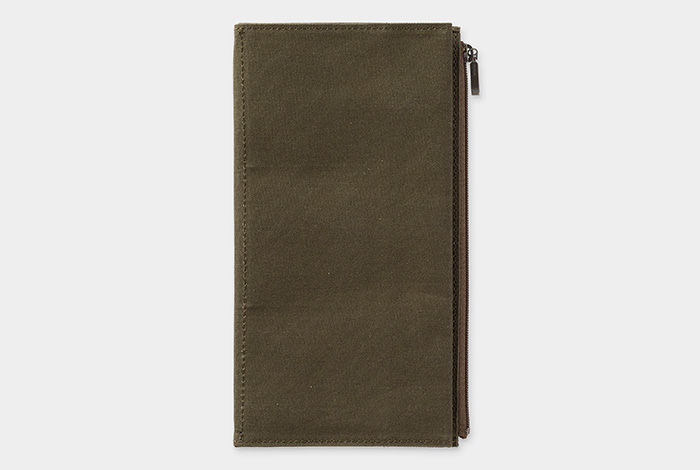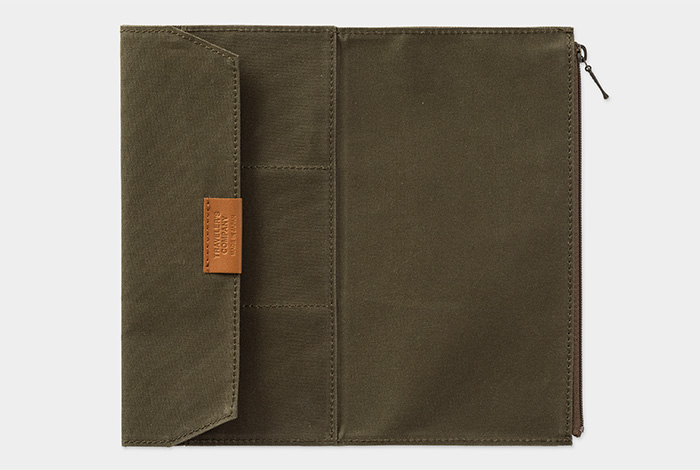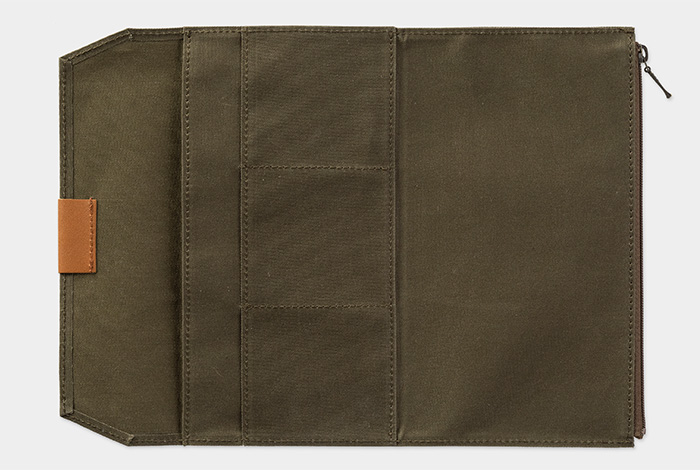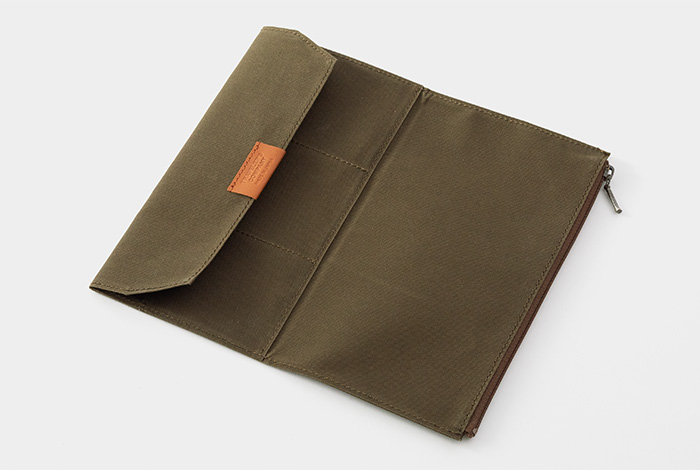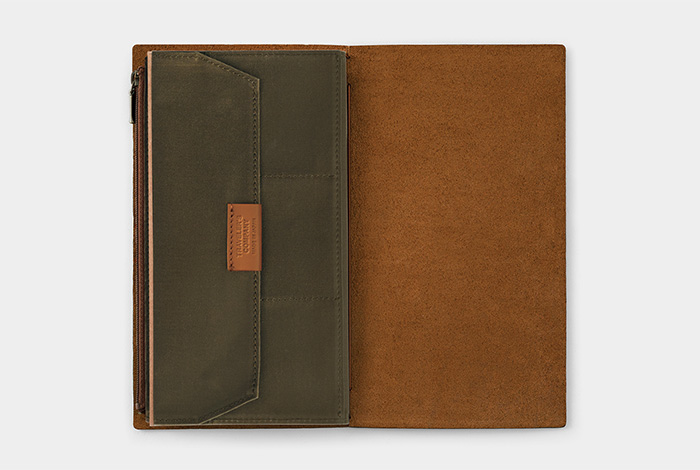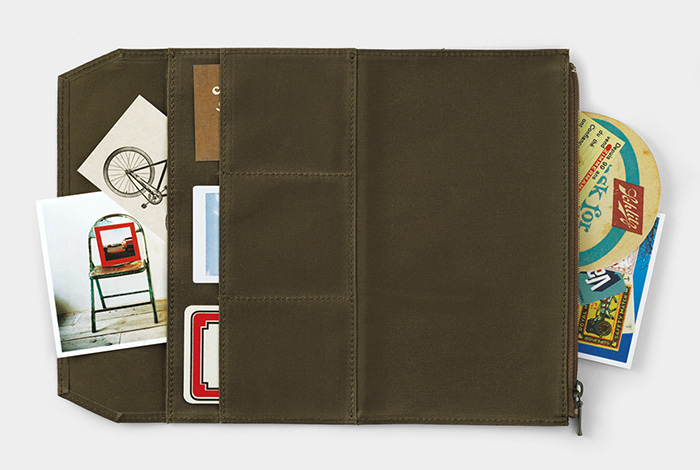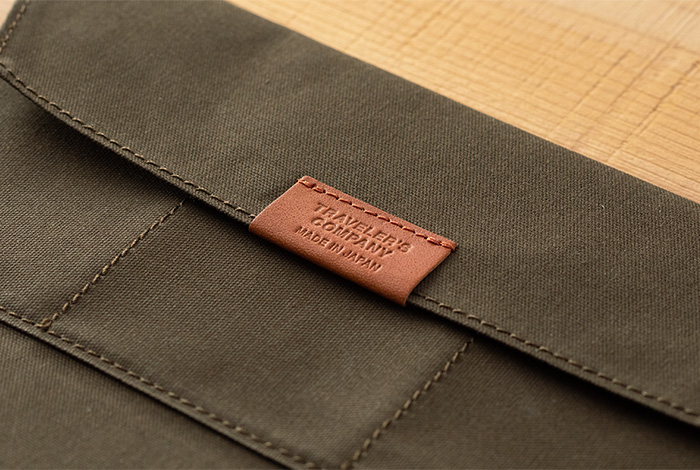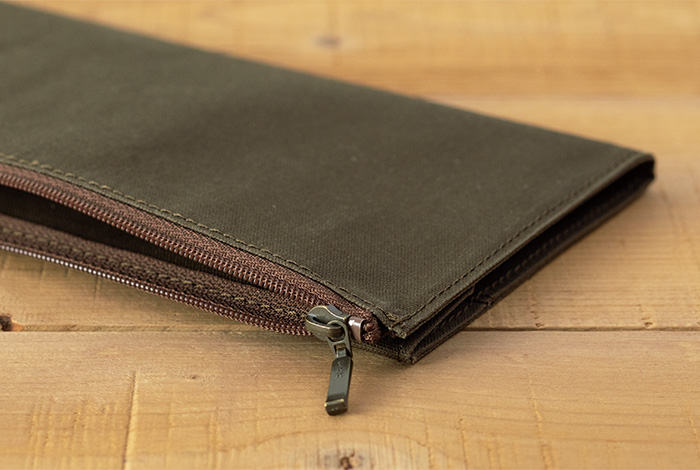 3,080円(税込)
ジッパーケース+ポケット+3カードケース、 コットン
Zipper Pocke+Pocket+3 Card Pockets, Cotton
H210 x W120 x D8mm, H210 x W230 x D4mm (open)
MADE IN JAPAN
No.14434006
摩擦や水濡れなどにより、色移りする場合があります。
Color may transfer if wet or by rubbing.

 Unfortunately, we don't export to individual customers out of Japan.