Refills / Regular Size
BACK TO LIST
029 Three-fold File / 三つ折りホルダー
A4サイズの紙を三つ折りにして収納できるホルダーです。
Eチケットやホテルのバウチャー、日程表、地図のコピーなど、旅にも日々の仕事にも携帯する機会が多いA4サイズの紙をきれいに折りたたんで持ち歩くことができます。三つ折りの状態でトラベラーズノートの革カバーに挟んでお使いください。
This file stores A4 sized paper folded in three. It's made to neatly fold and store A4 size papers and take them with you. Use it for anything you need to take with you, from ticket printouts and hotel vouchers to schedules and map copies, whether traveling or just every day at the office. Fold it in three and keep it in the leather cover of TRAVELER'S notebook.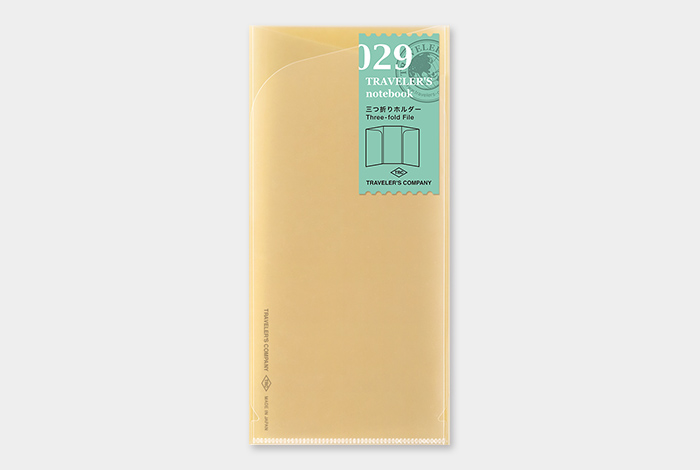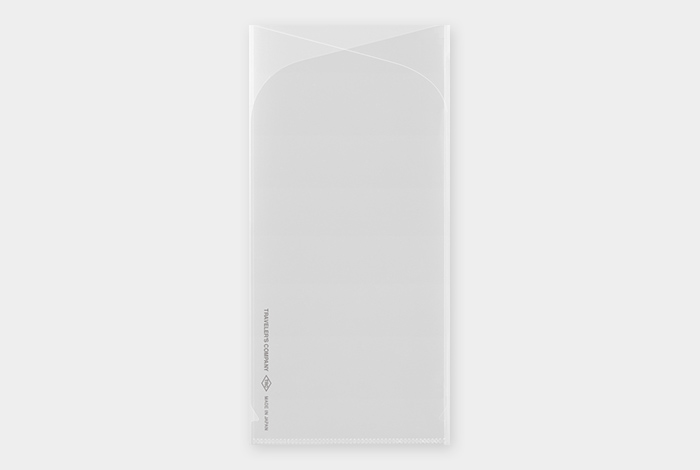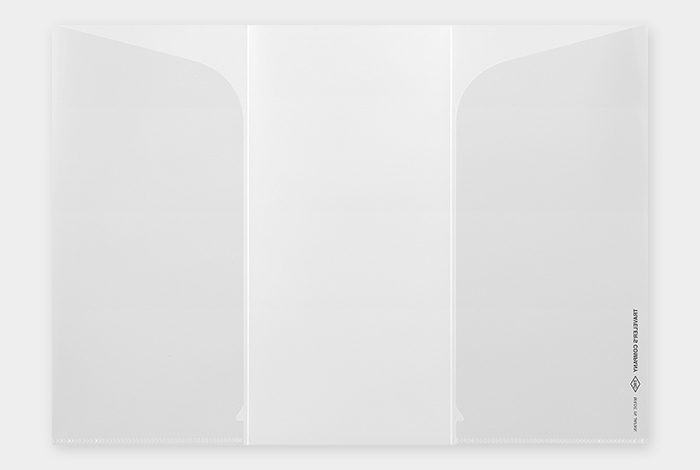 352円(税込)
A4サイズ用、PP製
For A4 sized paper, Made of PP
H218 x W310mm (開いた状態, OPEN)
MADE IN JAPAN
No.14403006

 Unfortunately, we don't export to individual customers out of Japan.