Refills / Regular Size
BACK TO LIST
023 Film Pocket Sticker / フィルムポケットシール
トラベラーズノートのリフィルに貼れる、カードサイズの透明フィルムのポケットシールです。
貼るだけでノートリフィルを名刺・カードファイルやアルバムとして使うことができます。好きな位置に貼ることができるので、左ページをポケットにして右ページをメモ欄として使ったり、ポケットに切り抜いた写真やチケット、レシートなどを入れて、空いたスペースに日記や記録を書き込んだり、自由にポケットの位置をレイアウトすることができます。1パックに18ポケット分がセットされています。
This is a card-sized pocket sticker where you can paste on your notebook refill. By pasting it, you can use this to store business cards or even use it as an album. You can paste this so that on the left page, you can have a pocket, and on the right page, you can use it as a memo. There are 18 pockets stored, and we hope this makes your act of customizing fun.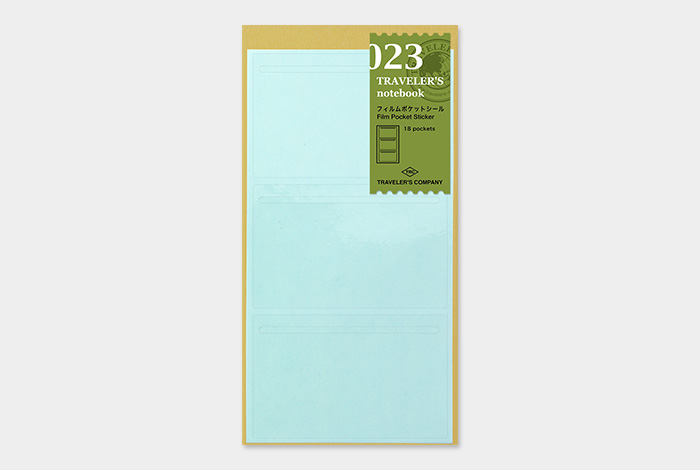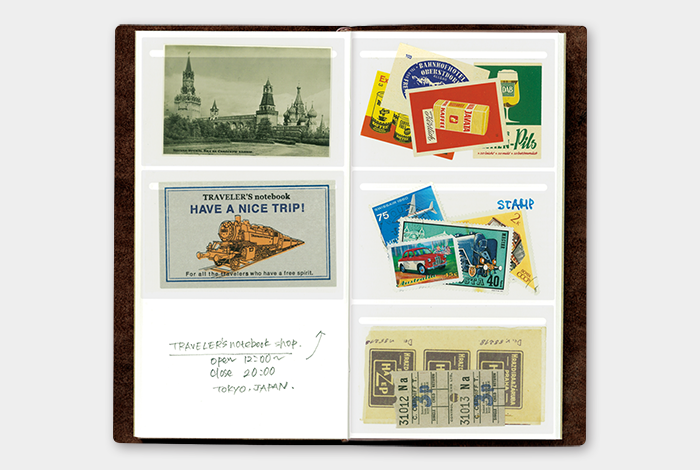 330円(税込)
ポケット(名刺サイズ)18枚入 素材/PET製
18 pockets (of the name card size) / Made of PET
H223 x W112mm
MADE IN JAPAN
No.14348006

 Unfortunately, we don't export to individual customers out of Japan.