Refills / Regular Size
BACK TO LIST
022 Sticky Notes / 付せん紙
トラベラーズノートにぴったりセットできて一緒に使える、専用の付せん紙です。
インデックスに便利な細いサイズから、メッセージカードや伝言メモのように使えるフレームがデザインされているもの、やることリストや一筆箋としても便利なセクション罫など8種の付せん紙を30枚ずつセットしました。トラベラーズノートのゴムや連結バンドに通してちょうど良く収まるPP製のカバーにセットされています。必要な時にいつでも便利に使えるトラベラーズノートのための付せん紙です。
This is a sticky note that goes perfectly well with TRAVELER'S notebook. We prepared sizes that can be used as an index, and sizes that can be used to write memo. We also made a to-do list version as well. These notes are stored in a plastic cover, so it can be kept with other notebook refills. After all, this sticky notes can be considered as something convenient and suitable for TRAVELER'S notebook.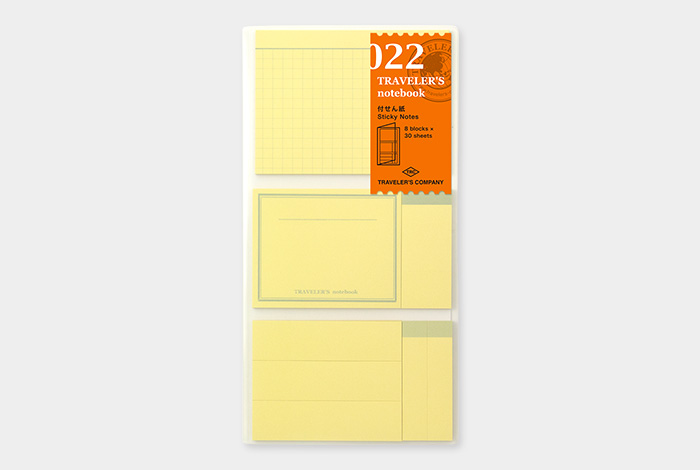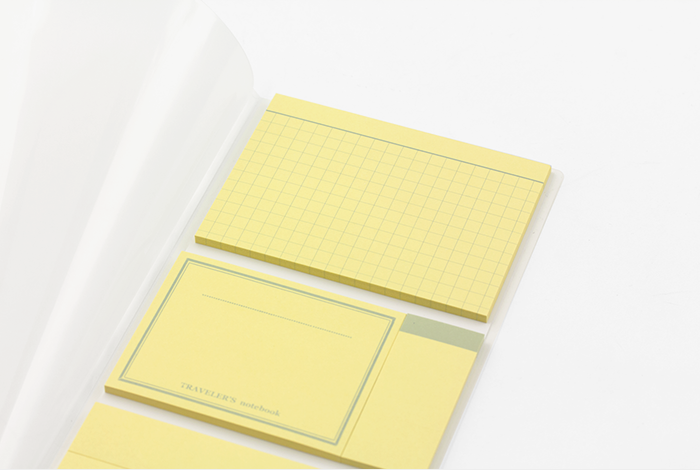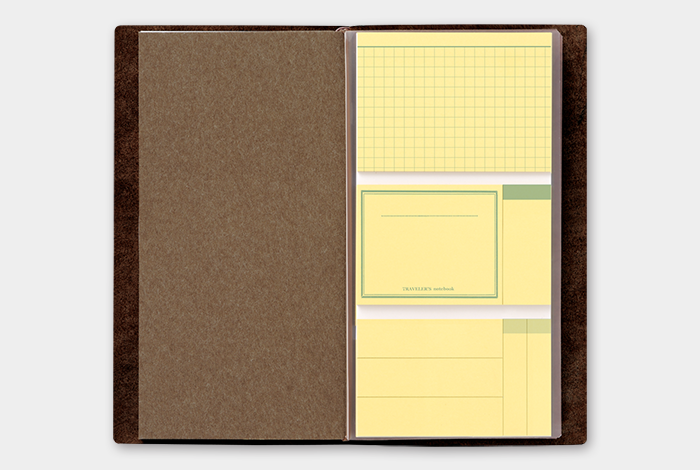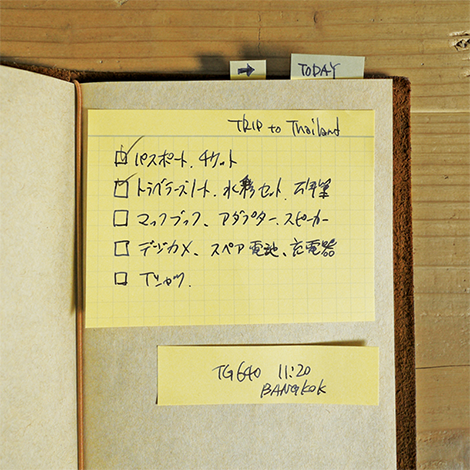 748円(税込)
付せん紙 / 紙製 8サイズ×30枚、カバー / PP製
Sticky note / Made of paper, 8 sizes with 30 sheets each, Cover / Made of PP (polypropylene)
H210 x W108mm
MADE IN JAPAN
No.14347006

 Unfortunately, we don't export to individual customers out of Japan.