Refills / Regular Size
BACK TO LIST
017 Free Diary <Monthly> / 月間フリー
トラベラーズノートの月間フリーのダイアリーリフィルです。
月間ブロックは1ヶ月を俯瞰できる最もベーシックなダイアリーです。日付が入っていないフリータイプなので何月からでも使い始められます。月曜始まり、日曜始まり、どちらもOK。自分流に自由にカスタマイズしてご使用ください。筆記性を追求したオリジナルの筆記用紙(MD用紙)を使用しているので、万年筆でもにじみや裏抜けがしにくくなっています。
This is a monthly planner without any dates written. With this refill, you can start from any date and day. Please feel free to use it in your own way. The MD paper is used for this notebook so the feeling when writing is simply great.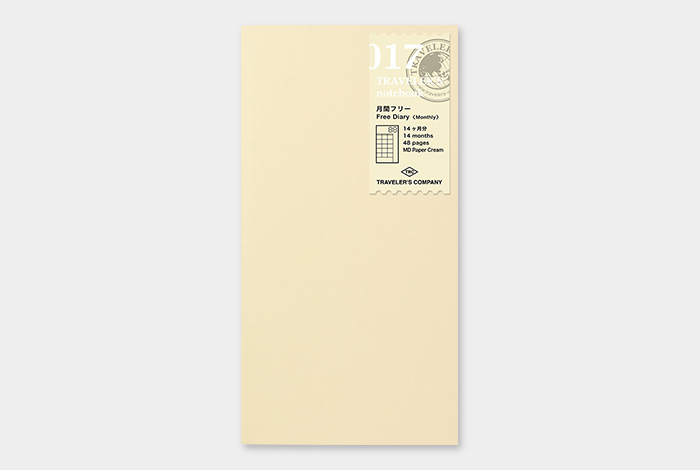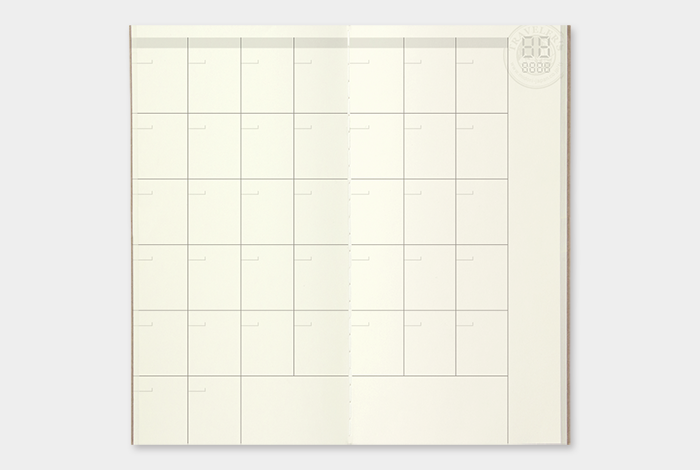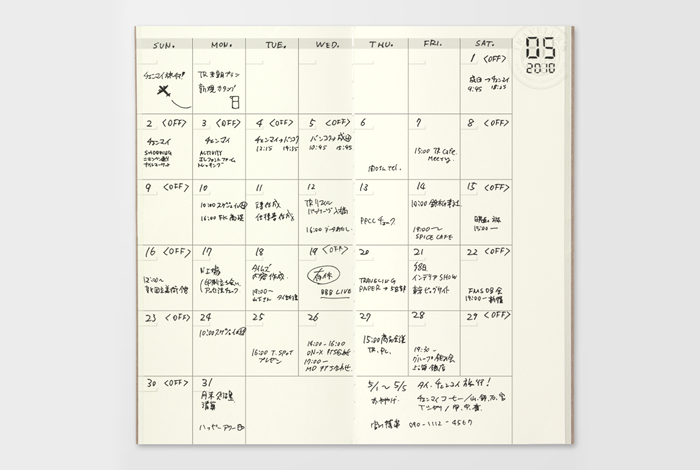 660円(税込)
中紙/月間スケジュール(14ヵ月分)、無罫ページ、世界地図、計48ページ、MD用紙クリーム(中ミシン綴じ)
Monthly schedule (for 14 months), blank pages, world map: 48 pages in total, MD Paper (Sewn Bound)
H210 x W110 x D4mm
MADE IN JAPAN
No.14317006

 Unfortunately, we don't export to individual customers out of Japan.