Refills / Regular Size
BACK TO LIST
016 Pen Holder <M> / ペンホルダー <M>
トラベラーズノートに取り付けられるクリップ式のペンホルダーです。
<M>サイズは、直径12mmまでの筆記具を革製のホルダーに通すことができます。トラベラーズノートのレギュラーサイズとパスポートサイズの両方に対応しています。
(レギュラーサイズ/パスポートサイズ兼用)
This is a clip type holder to clip your pen onto the TRAVELER'S notebook. For this size, pens up to a diameter of 12mm can be inserted to the holder. This holder can be used both in the regular and passport sized TRAVELER'S note-book.
(For both Regular and Passport sizes)
ペンホルダー <M> ブルー / 発売日:2018年3月29日(木)/ Japan
※お店によって販売時期が異なります。ご購入の際は、お店にご確認の上でお出かけください。

Pen Holder <M> Blue / Release Date: April, 2018 / Countries outside of Japan
*The date of release will vary depending on the retail shop. Prior to purchasing, please contact the nearest retail shop.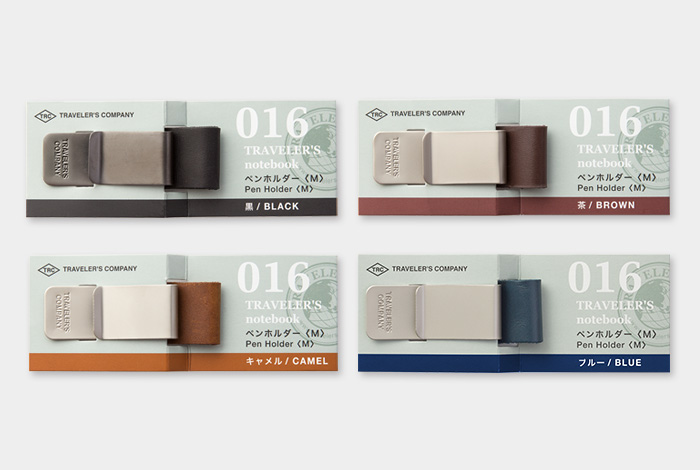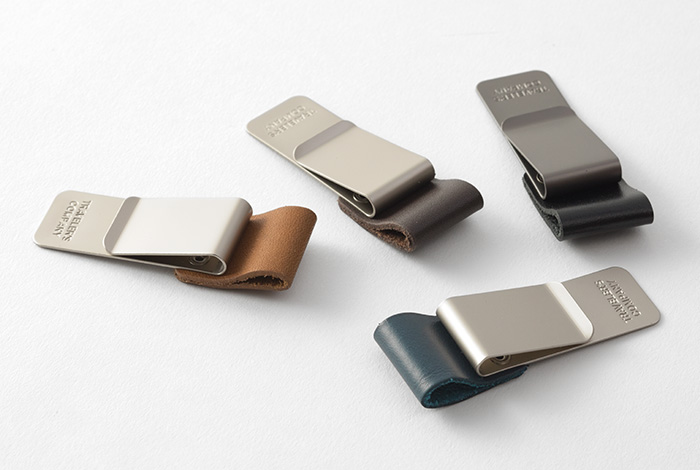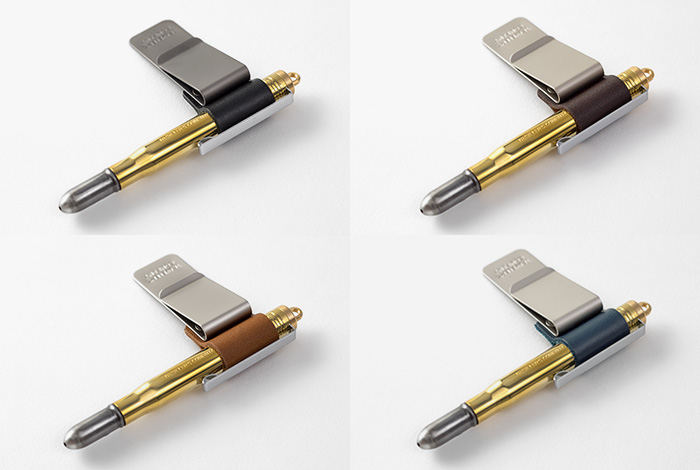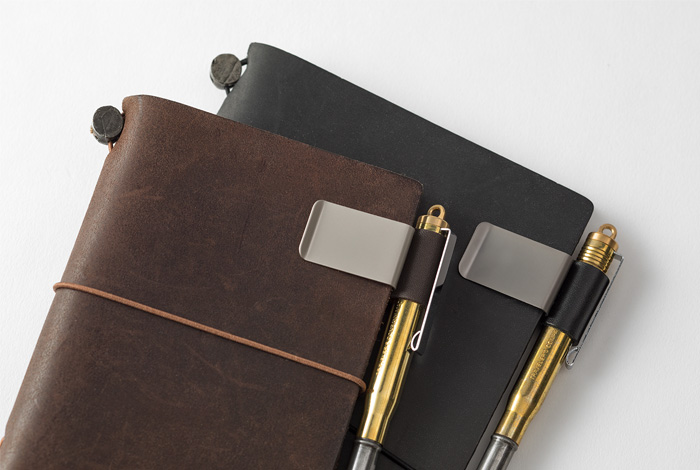 クリップ/金属製 ペンホルダー/本革製 900円 + 税
『トラベラーズノート』 および関連製品価格改定のご案内>>
Metal clip, Leather pen holder
H24 x W65 x D10mm
H53 x W120 x D10mm (Package)
MADE IN CHINA
No.14298006 Black, No.14299006 Brown, No.14367006 Camel, No.14392006 Blue

 Unfortunately, we don't export to individual customers out of Japan.