Refills / Regular Size
BACK TO LIST
013 Lightweight Paper Notebook / 軽量紙
トラベラーズノートの軽量紙リフィルです。
薄くて軽い紙を使用しているので、ページ数が通常リフィルの倍(128ページ)。たっぷり書く方におすすめです。ざくざく気軽に何でも書き綴ってください。薄い紙ですが、筆記性も優れているので、万年筆でもけっこう書けます。
This is a notebook refill that uses papers that are thin and light. This allows the refill to have twice as much pages (128 pages) compared to the usual refill, and is suitable for people who write a lot. The paper is thin and light, but is suitable for writing, so please feel free to use your favorite fountain pen.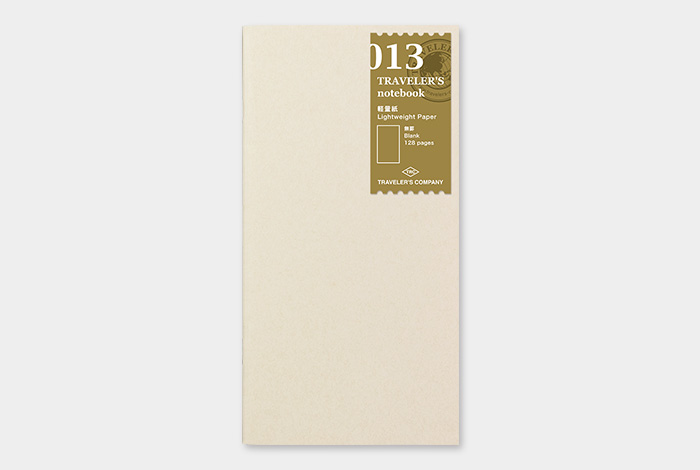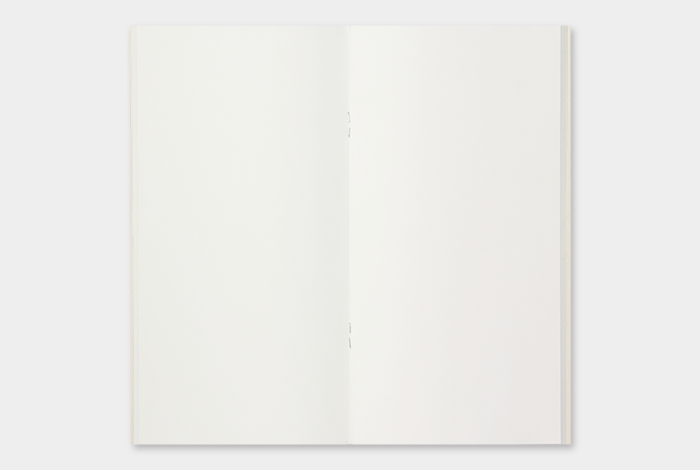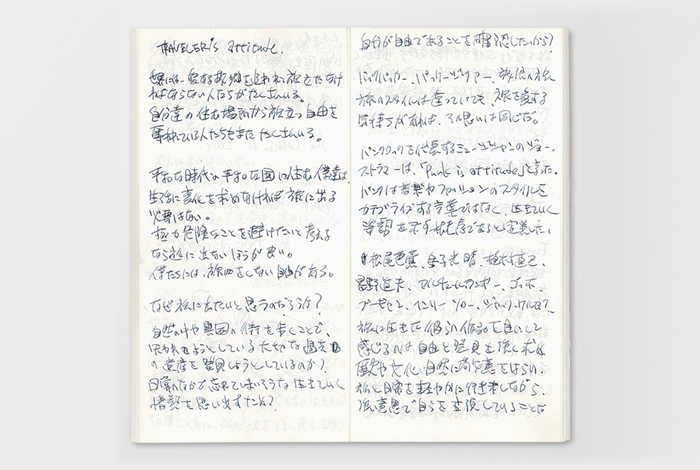 440円(税込)
中紙/無罫、128ページ、軽量紙(ステッチャー綴じ)
Blank, 128 pages, Lightweight paper (Saddle Stitched)
H210 x W110 x D4mm
MADE IN JAPAN
No.14287006

 Unfortunately, we don't export to individual customers out of Japan.