Refills / Regular Size
BACK TO LIST
012 Sketch Paper Notebook / 画用紙
トラベラーズノートの画用紙リフィルです。
旅先でのスケッチにぜひ。各ページにミシン目が付いていますので、描き終わったら、切り取って絵葉書として送ることもできます。(定形外)子供の頃を思い出し、ひとりじっくり紙に向かい合いながら、絵を描いてみてはいかがでしょうか。懐かしさと同時にあたらしい自分を発見できるはずです。
※2021年3月25日出荷分より、トラベラーズノート リフィル 画用紙(012)の仕様が変更となりました。

旧仕様の製品詳細>>
This is a notebook refill used sketch paper. Please use this to do some sketching while traveling. There is a perforation line in each page, so once you finished drawing, you can pull of the page and use it as a post card. We would like to suggest a time where you spend time with the paper to draw, just like those days when you were a child. You can reflect back on your past and even realize your new self through this experience.
*Starting from April 2021, the specification of the Sketch Paper Notebook (012) has changed.
Details of the old specification>>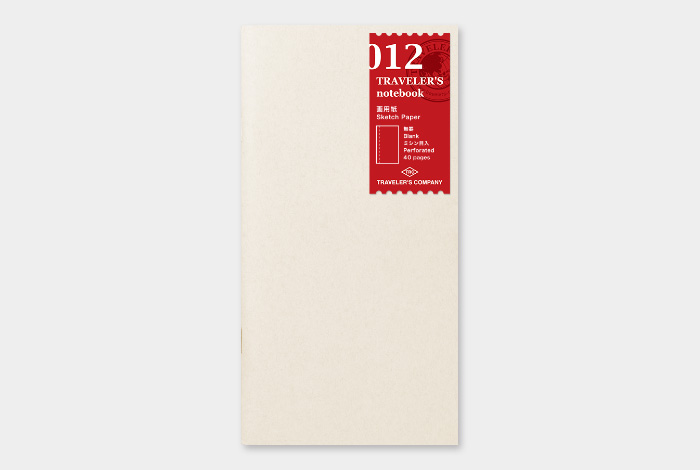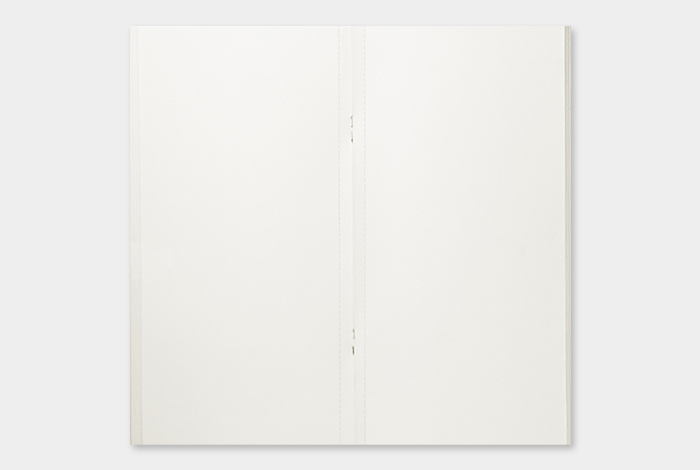 440円(税込)
中紙/無罫、40ページ、ミシン目入 画用紙(ステッチャー綴じ)
Blank, Perforated, 40 pages, Sketch paper (Saddle Stitched)
H210 x W110 x D5mm
MADE IN JAPAN
No.14444006

 Unfortunately, we don't export to individual customers out of Japan.