Refills / Regular Size
BACK TO LIST
008 Zipper Case / ジッパーケース
トラベラーズノートに取り付けられるジッパーケースです。
ノートリフィルの外側に一緒に挟み込んでお使いください。片方はジッパーケース、もう片方はポケットになっています。ジッパーケースには、切符やレシートなどの紙モノ、さらに鍵やコインなども収納できます。片方のポケットには写真や切り抜いた地図などを入れても便利です。透明なので、中身がわかりやすいのも特徴です。ジッパーケースがあるだけで、ノートとしてだけでなく、ケースとしての使い方も広がります。
By using this refill, TRAVELER'S notebook will go beyond its function as a notebook. One end has a zipper case, and another end has a pocket. In the zipper case, you can store tickets, receipts, keys, and coins. In the other end, you can put photos and post cards you collect through your travels. The case itself is transparent, so it's easy to tell what's in-side.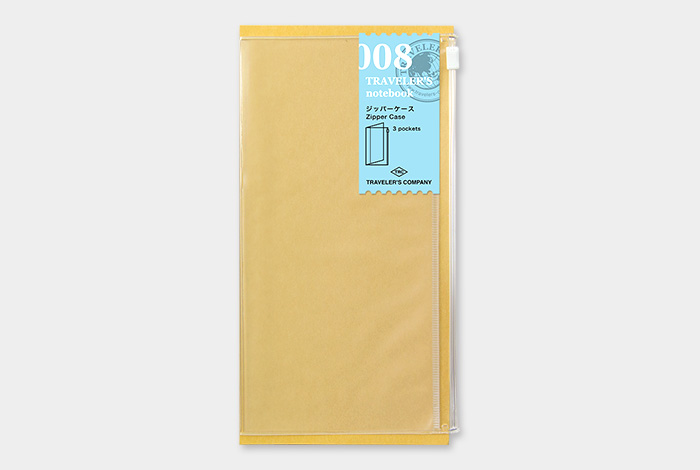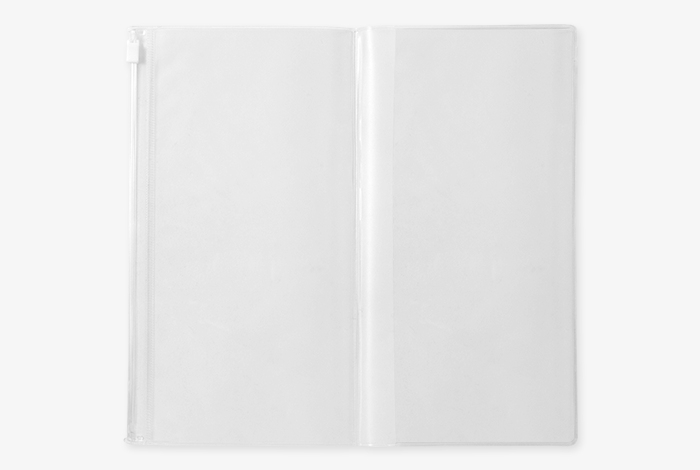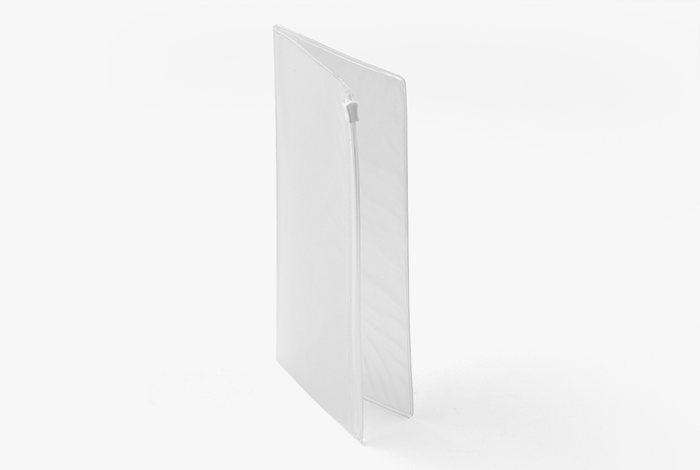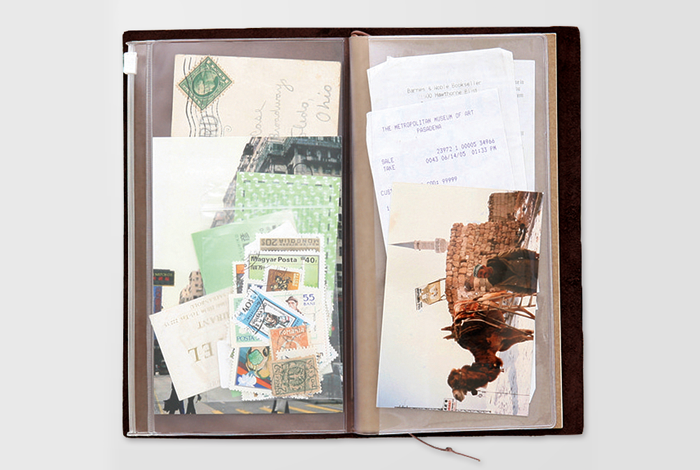 550円(税込)
ジッパーケース+ポケット、PVC製
1 Zipper Pocket + 1 Pockets, Made of PVC
H217 x W235mm (開いた状態, OPEN)
MADE IN JAPAN
No.14302006

 Unfortunately, we don't export to individual customers out of Japan.