Refills / Regular Size
BACK TO LIST
007 Card File / 名刺ファイル
トラベラーズノートに取り付けられる12ポケットの名刺ファイルです。
ノートリフィルの外側に一緒に挟み込んでお使いください。名刺やカードはもちろん、ショップカードやエアチケットの半券、切手など旅に必要な紙モノを収納するのにも便利です。たくさんのカードを持ち歩く方におすすめです。
This is a file where you can insert business cards. There are twelve pockets inside, and please use this by covering one of the notebook refills you are using. This refill will be suitable for people who collect small pieces of papers such as shop cards, slips of boarding passes, and post stamps.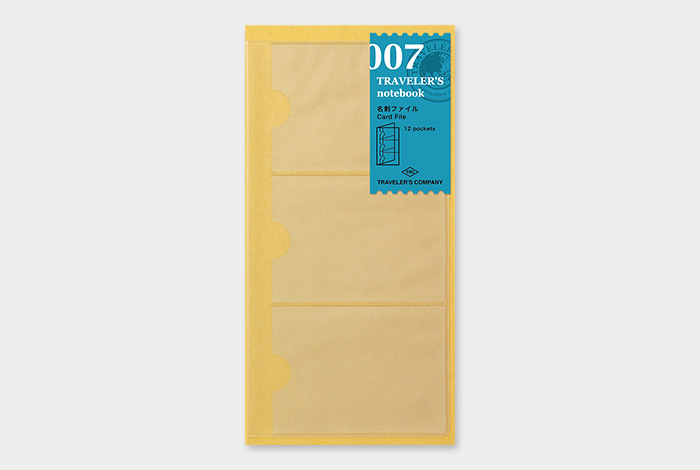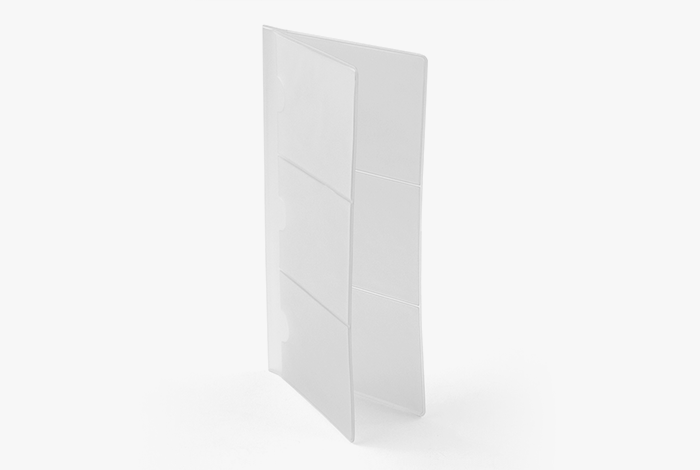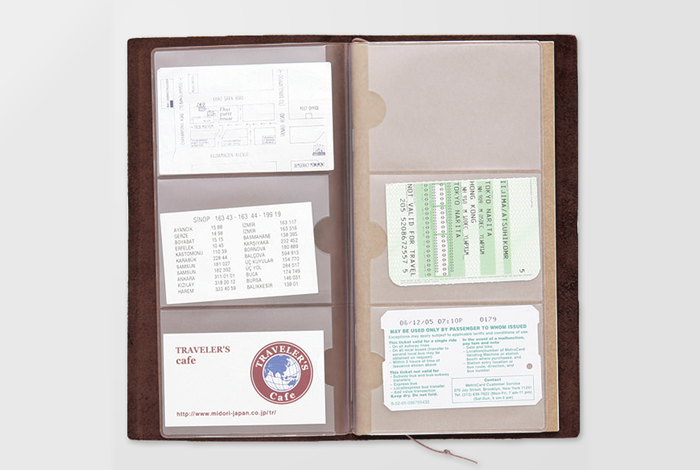 440円(税込)
12ポケット、PVC製
12 Pockets, Made of PVC
H211 x W223mm (開いた状態, OPEN)
MADE IN JAPAN
No.14301006

 Unfortunately, we don't export to individual customers out of Japan.