Refills / Regular Size
BACK TO LIST
003 Blank Notebook / 無罫
トラベラーズノートの無地のノートリフィルです。
トラベラーズノートの本体に最初にセットされているのはこちら。真っ白の紙なので、書いたり、描いたり、貼ったり、塗ったり、枠に縛られず自由に使ってください。筆記性を追求したオリジナルの筆記用紙(MD用紙)を使用しているので、万年筆でもにじみや裏抜けがしにくくなっています。
This is a plain notebook that is placed in the TRAVELER'S notebook. There's nothing printed on the notebook so you can write, draw, paint, and paste things freely. Please think out of the box when using it! The MD paper is used for this notebook so the feeling when writing is simply great.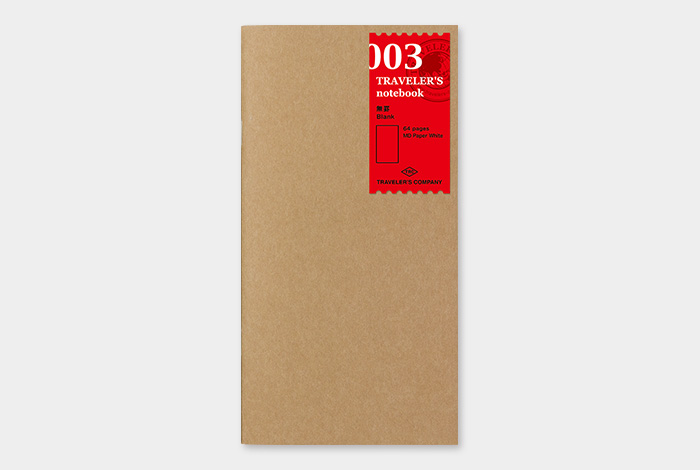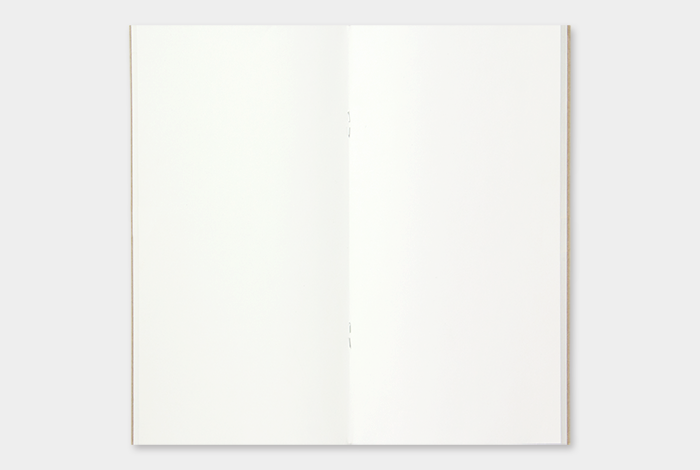 330円(税込)
中紙/無罫、64ページ、MD用紙(ステッチャー綴じ)
Blank, 64 pages, MD Paper (Saddle Stitched)
H210 x W110 x D4mm
MADE IN JAPAN
No.14247006

 Unfortunately, we don't export to individual customers out of Japan.