Refills / Regular Size
BACK TO LIST
001 Lined Notebook / 横罫
トラベラーズノートの横罫ノートリフィルです。
横罫は、学生時代より慣れ親しんだ罫線なので、やっぱりこれが一番書きやすいという方も多いです。トラベラーズノートでは一般的なA罫とB罫の中間になる6.5mm罫を採用しています。筆記性を追求したオリジナルの筆記用紙(MD用紙)を使用しているので、万年筆でもにじみや裏抜けがしにくくなっています。
This is a refill where the papers inside have ruled lines printed.
Think about the days you went to school. Based on people's past experience as a student, we receive comments saying that this is the most easy type of notebook to use. The lines are printed with an interval of 6.5mm, and the paper is our originally made MD paper. So please feel free to use your favorite fountain pen on this refill.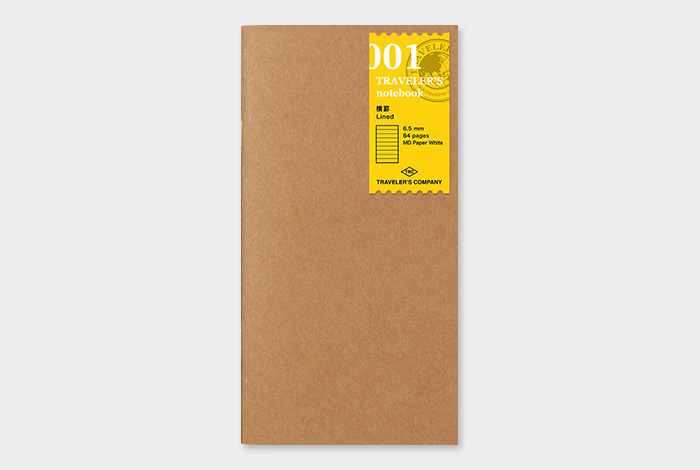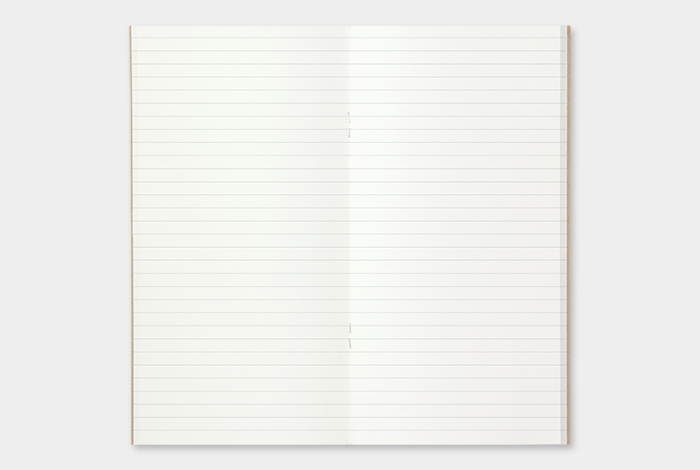 330円(税込)
中紙/横罫6.5mm、64ページ、MD用紙(ステッチャー綴じ)
Lined 6.5mm, 64 pages, MD Paper (Saddle Stitched)
H210 x W110 x D4mm
MADE IN JAPAN
No.14245006

 Unfortunately, we don't export to individual customers out of Japan.