Refills / Passpprt Size
BACK TO LIST
016 Refill Binder / リフィル用バインダー
発売日:2019年3月28日(木)/ Japan
※お店によって販売時期が異なります。ご購入の際は、お店にご確認の上でお出かけください。
Release Date: April, 2019 / Countries outside of Japan
*The date of release will vary depending on the retail shop. Prior to purchasing, please contact the nearest retail shop.

トラベラーズノート パスポートサイズ リフィル専用のバインダーです。
金具で5冊までセットすることができます。リフィルの保存にお使いください。書き終わったリフィルは未来のあなたへのメッセージです。いつか読み返したときに、知恵や勇気を与えてくれるはずです。
This is a binder used to set TRAVELER'S notebook Passport Size refills. The metal parts will allow you to set five refills, please use this to keep your past refills. By looking back at your past refills, you should be able to receive wis-dom and courage from your past self.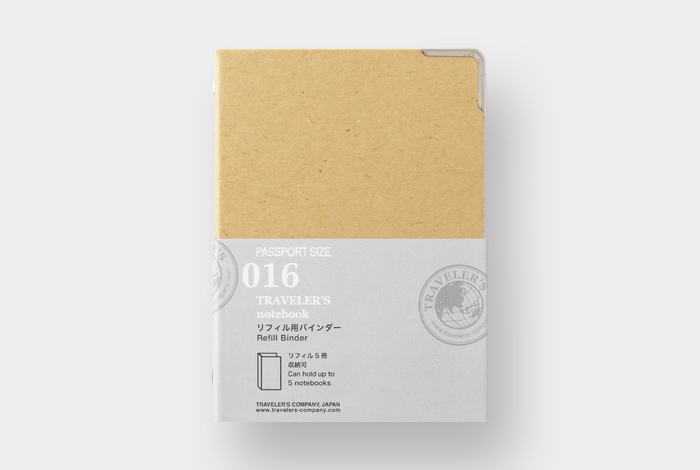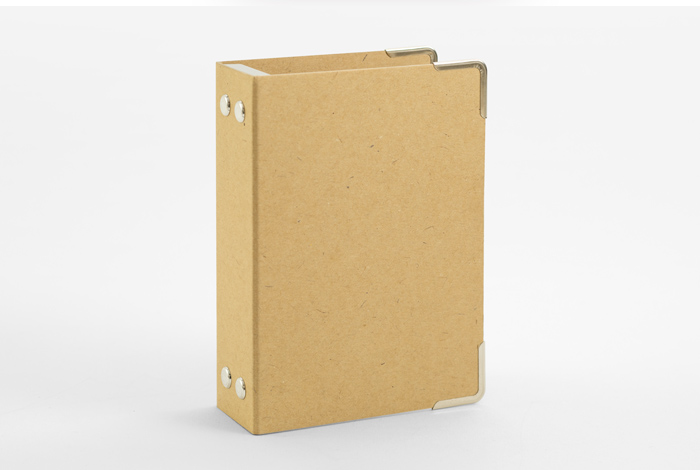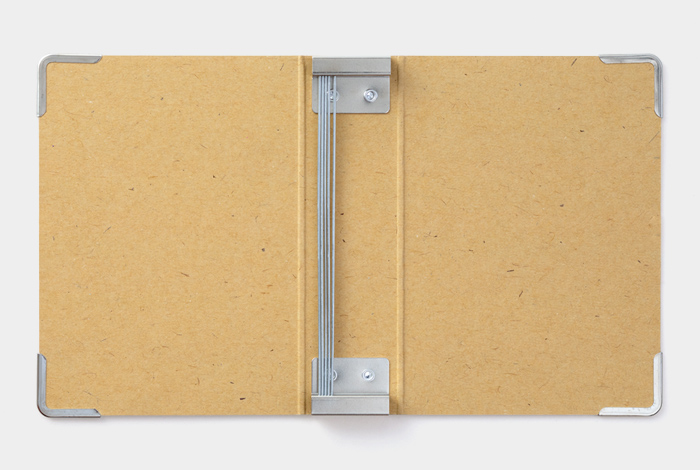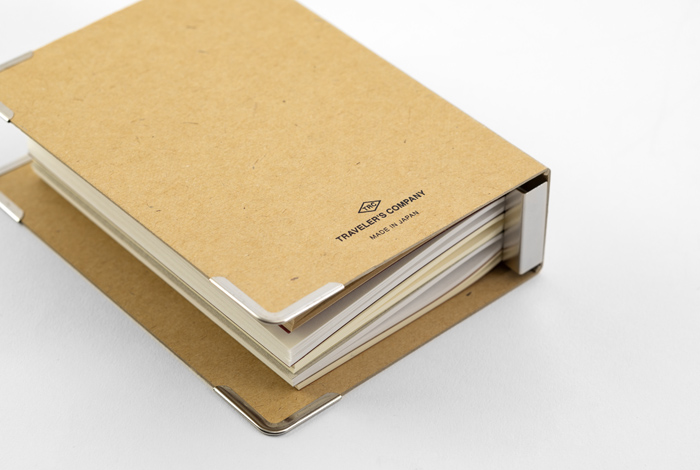 パスポートサイズのリフィル5冊収納可、本体/紙製、金具/鉄製  800円 + 税
Hold up to 5 Passport Size refill notebooks. Made of paper, with steel clasps
H144 x W105mm x D40mm
MADE IN JAPAN
No.14407006