Refills / Passport Size
BACK TO LIST
014 Dot Grid / ドット方眼

パスポートサイズのドット方眼リフィルです。
5mm間隔で印刷されている小さなドットは、グラフや枠を描く時はもちろん、文章を書いたり、イラストを描いたりする時にも便利なガイドとして機能しながら、あまり目立たず邪魔になりにくいのが特徴です。漫画のようにコマ割りをしたり、雑誌の記事のようなレイアウトをしたり、原稿用紙のように文字がカウントできたり、ドットならではの使い方を探してみてください。
筆記性を追求したオリジナルの筆記用紙(MD用紙)を使用しているので、万年筆でもにじみや裏抜けがしにくくなっています。
This is a Passport Size refill with small dots in 5mm intervals. These dots are excellent for writing graphs and boxes or as a guide in writing and illustrating that isn't obtrusive or in the way. Try out the myriad of enjoyable ways to make use of the dots, from making comic book panels or a layout like a magazine, to using them to keep track of spacing like traditional Japanese writing paper. MD Paper is used for this notebook so the feeling when writing is simply great.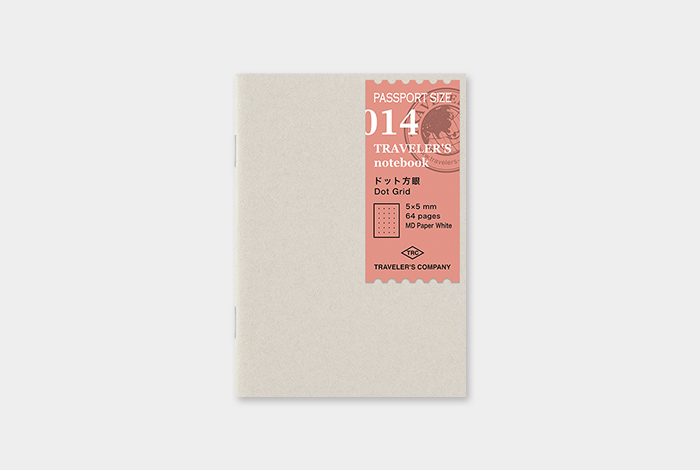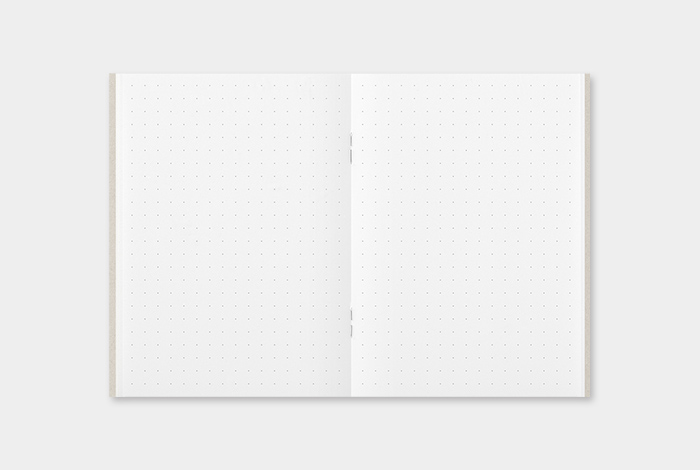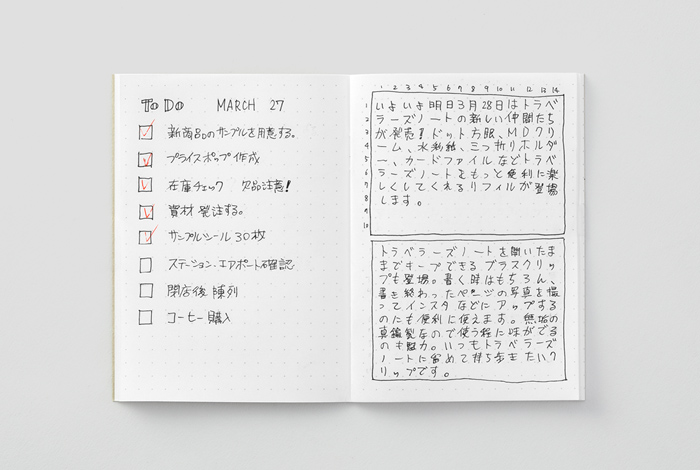 264円(税込)
中紙/ドット方眼 5 x 5mm、64ページ、MD用紙(ステッチャー綴じ)
Dot Grid 5 x 5mm, 64 pages, MD paper (Saddle Stitched)
H124 x W89 x D4mm
MADE IN JAPAN
No.14405006

 Unfortunately, we don't export to individual customers out of Japan.