Refills / Passport Size
BACK TO LIST
007 Free Diary <Weekly> / 週間フリー
パスポートサイズの週間フリー、ダイアリーリフィルです。
見開きで1週間が記入できる週間タイプのダイアリーです。身近に持ち歩けるパスポートサイズなので、思い付いた時にどこでも書ける一言日記として使うのもおすすめ。日付が入っていないフリータイプは、いつからでも使い始められます。1冊で週間ページは6ヵ月分。自分流に自由にカスタマイズしてご使用ください。筆記性を追求したオリジナルの筆記用紙(MD用紙)を使用しているので、万年筆でもにじみや裏抜けがしにくくなっています。
This is a passport size weekly planner. The size of this refill is exactly the same as the passport we carry, so it's suitable for using this as a mini diary where you can write down things that happened on that day. The dates are not printed on this refill, so you can start it whenever you want. A single refill has 6 months worth of spaces printed. Please customize this the way you want, and it's worth mentioning that this refill uses the MD paper, making the feeling of writing great.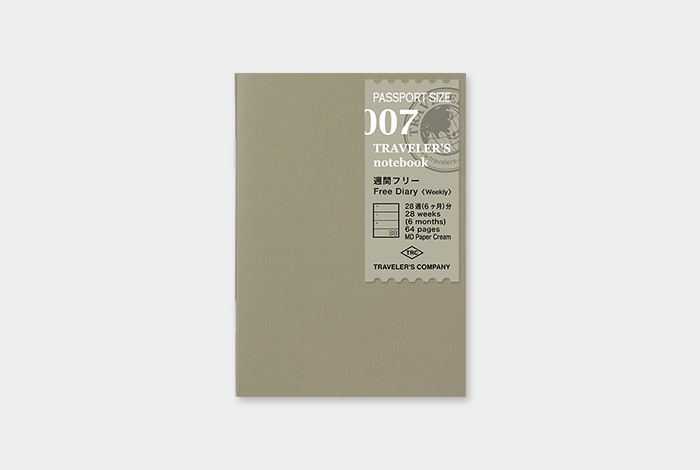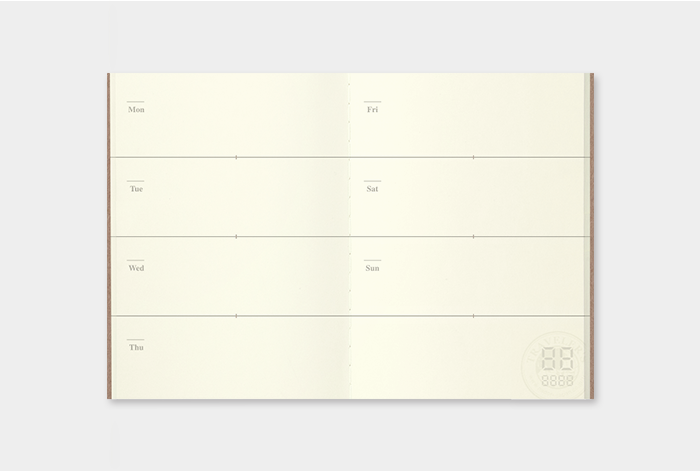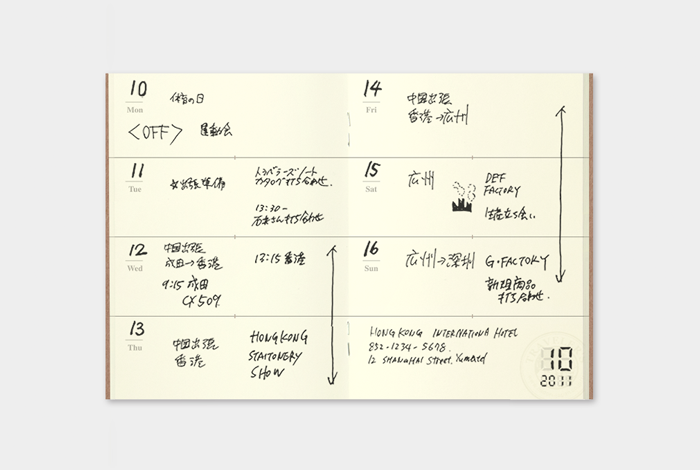 550円(税込)
中紙/週間ページ(28週/半年分※)、月間ページ 計64ページ、MD用紙クリーム(中ミシン綴じ)
※半年分のため年間通してご使用の際は2冊必要となります
Weekly pages (for 28 weeks, half a year), monthly pages: 64 pages in total, MD Paper (Sewn Bound)
* Since a bundle contains pages for half a year, you need two to cover a whole year.
H124 x W89x D4mm
MADE IN JAPAN
No.14327006

 Unfortunately, we don't export to individual customers out of Japan.