Refills / Passport Size
BACK TO LIST
004 Zipper Case / ジッパーケース
パスポートサイズに取り付けられるジッパーケースです。
ノートリフィルの外側に一緒に挟み込んでお使いください。片方はジッパーケース、もう片方はポケットになっています。ジッパーケースにはレシートやコインを入れたり、名刺ケースとして使ったりしても便利。反対側にはマイレージカードなどが入るポケットがついています。さらにポケットの裏側には、パスポートやリフィルの表紙が差し込むことができます。
This is a zipper case that you can insert into your passport size TRAVELER'S notebook. One end is a zipper case, and another end has a pocket. In the zipper case, you can put coins and receipts you acquire during your trip, and in the other end, you can put your mileage card. Also, the back side of the pocket will allow you to insert the cover of your passport or your refill.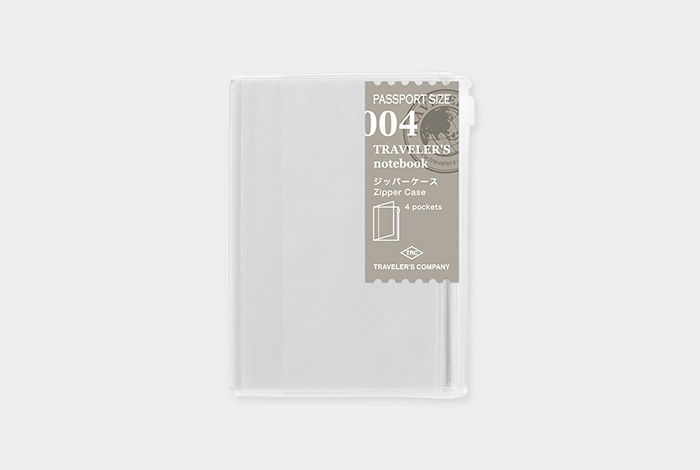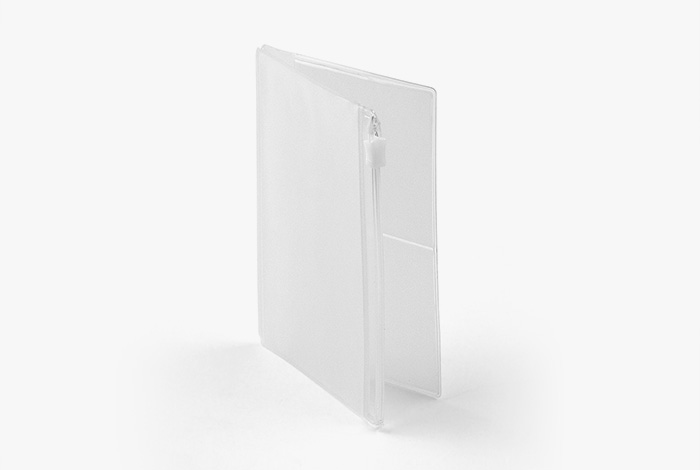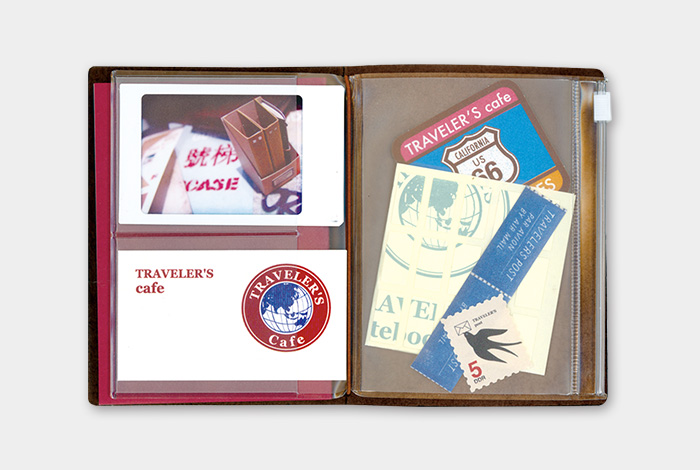 396円(税込)
ジッパーケース+2ポケット、PVC製
1 Zipper Pocket + 2 Pockets, Made of PVC
H130 x W190mm (開いた状態, OPEN)
MADE IN JAPAN
No.14316006

 Unfortunately, we don't export to individual customers out of Japan.