Refills / Passport Size
BACK TO LIST
001 Lined Notebook / 横罫(Old specification / 旧仕様)
パスポートサイズの横罫ノートリフィルです。
横罫は、学生時代より慣れ親しんだ罫線なので、やっぱりこれが一番書きやすいという方も多いです。トラベラーズノートでは一般的なA罫とB罫の中間になる6.5mm罫を採用しています。軽快に持ち歩けるよう薄くて軽いオリジナルの筆記用紙(DP用紙)を使用。すべてのページにミシン目が入っています。
※こちらの製品は旧仕様のため、在庫がなくなり次第終了となります。
※2016年3月より、パスポートサイズ リフィル 横罫(001)の仕様が変更となりました。紙がMD用紙になり、あわせてページ数が64ページ、ミシン目がなくなっています。

新仕様の製品詳細>>
This is a passport sized lined notebook. Given our days as a student, we believe this is one of the most familiar notebooks people can use. This refill has lines printed in a 6.5mm interval, and uses Designphil's original paper (called DP Paper). All the pages have a perforation line, making it easy to tear off the notes you wrote.
*This product has an old specification so please be noted that the sale will end when all the stock has been sold.
*Starting from March 2016, the specification for Passport Size Lined Notebook (001) will change. The paper will be changed to MD Paper, and the number of pages will be changed to 64 pages without any perforation line.
Details of the new specification>>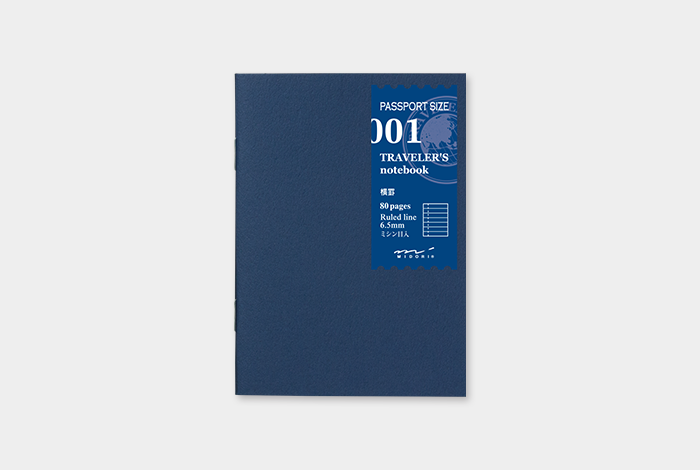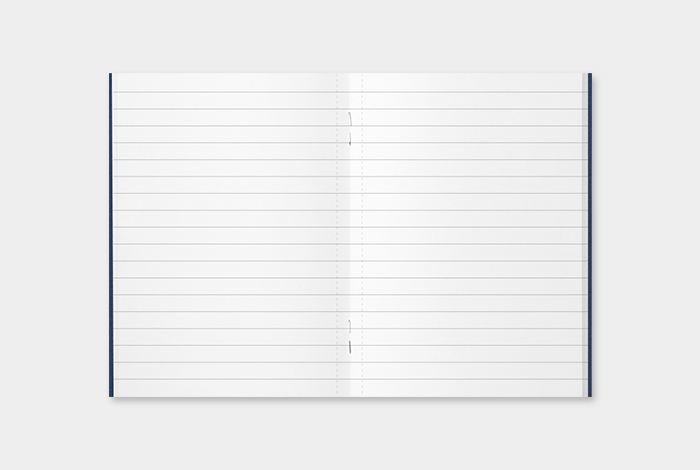 中紙/横罫6.5mm、80ページ、ミシン目入り、DP用紙(ステッチャー綴じ) 240円 + 税
Lined 6.5mm, 80 pages, perforated, DP Paper (Saddle Stitched)
H124 x W89 x D4mm
MADE IN JAPAN
No.14313006