2024 DIARY
BACK TO LIST
Refill 2024 Weekly + Memo (Regular Size) / リフィル 2024 週間 + メモ(レギュラーサイズ)
2023年9月14日(木)発売
トラベラーズノートの週間フリー+メモの2024年ダイアリーリフィルです。
左ページに1週間、右ページにはセクション罫のメモがレイアウトされています。メモスペースにはやることリストを書いたり、お気に入りのラベルを貼ってスクラップしたり、自由に使うことができます。1冊で週間ページは6ヵ月分。前半後半の2冊分がセットされています。筆記性を追求したオリジナルの筆記用紙(MD用紙)を使用しているので、万年筆でもにじみや裏抜けがしにくくなっています。
ガイドとカスタマイズ用ステッカーが付属しています。
Available Autumn 2023 (Outside JAPAN)
Available on October 10th, 2023 (USA and Canada)
This is 2024 Diary Weekly+Memo for TRAVELER'S notebook.
A weekly Diary with a page worth of memo space. On the left side, you have the section where you can write your plans, and on the right side, you have the memo section where the grids are being printed to make writing and drawing easy. A single notebook covers worth six months. This set includes 2 pcs. for the first half and the second half for 2024. The MD paper is used for this notebook so the feeling when writing is simply great.
There is a Guide and a customized sticker included.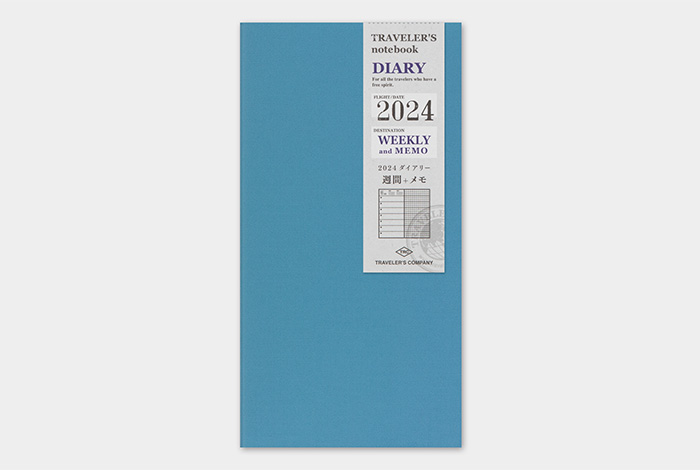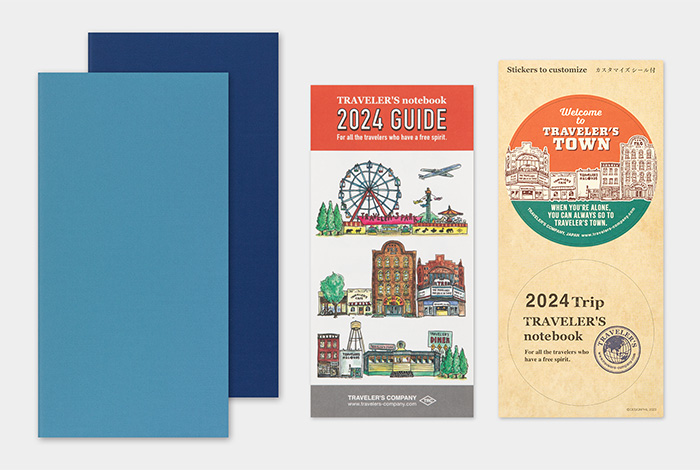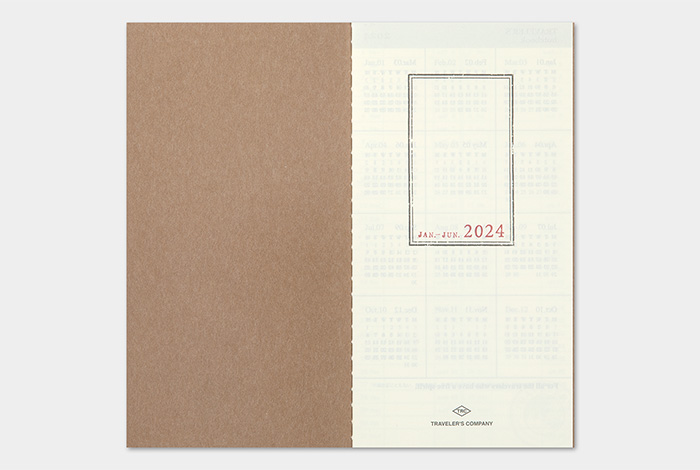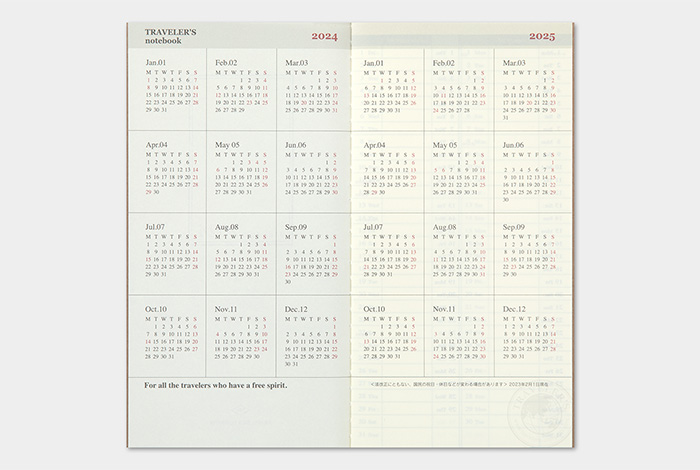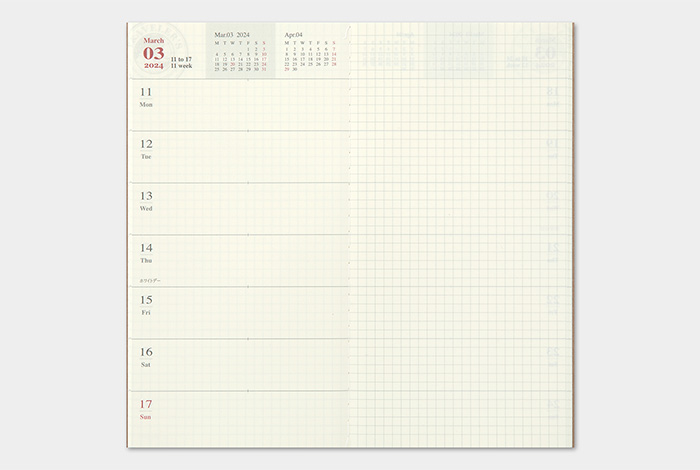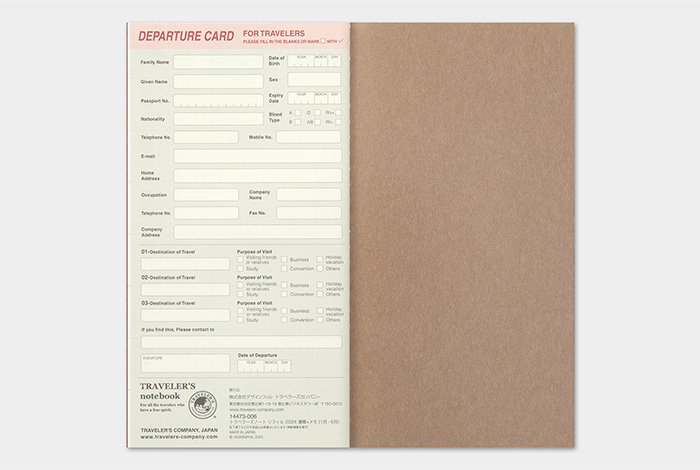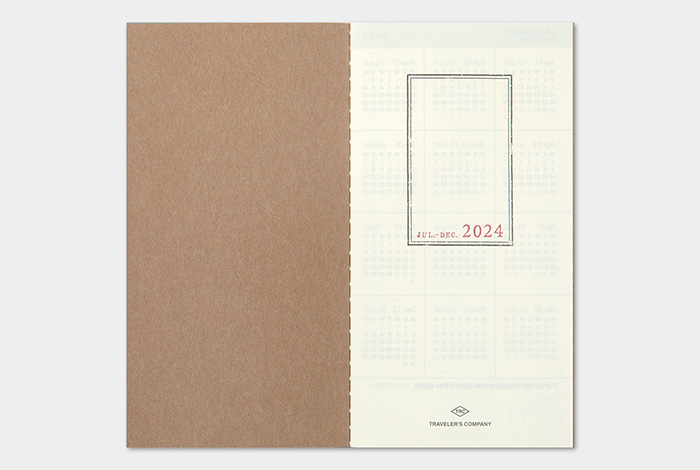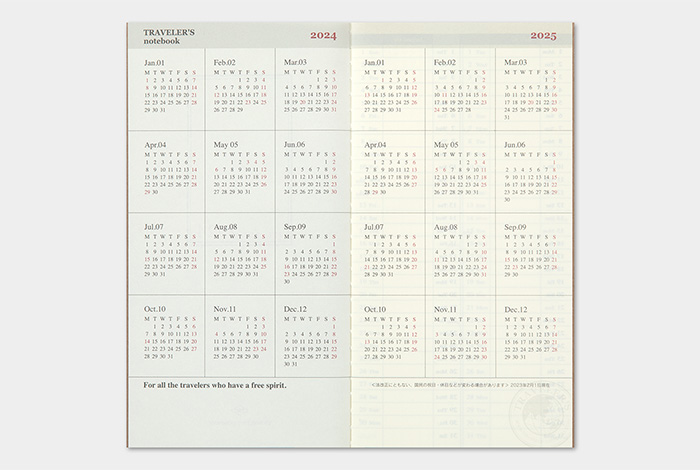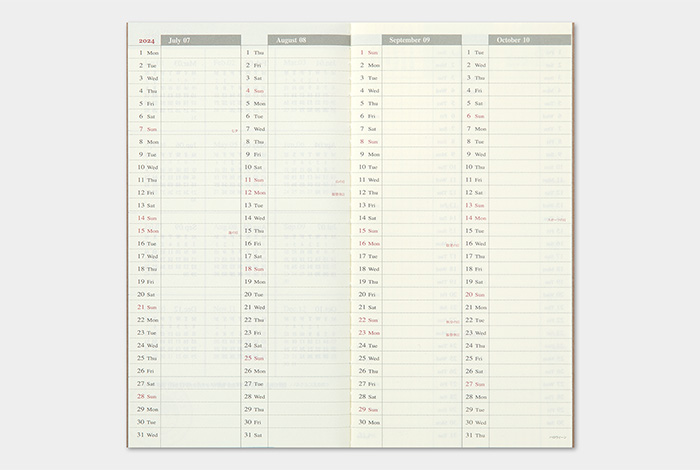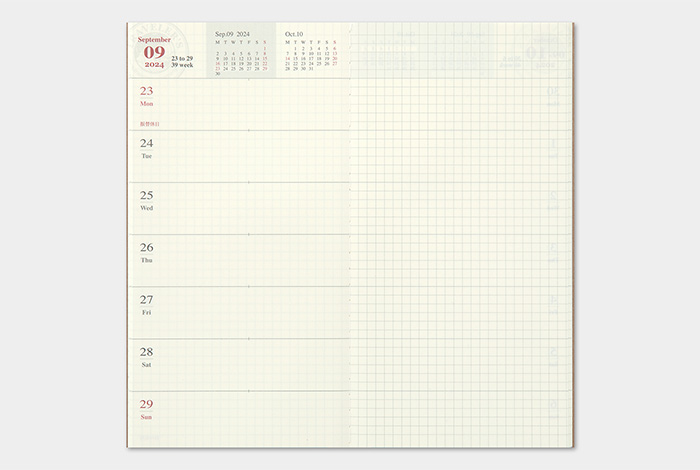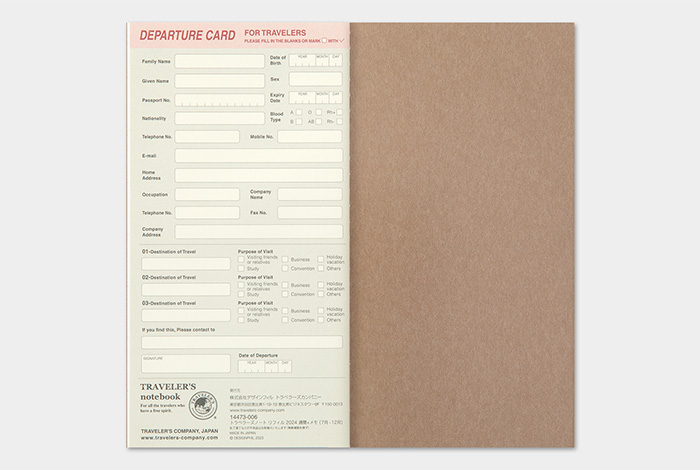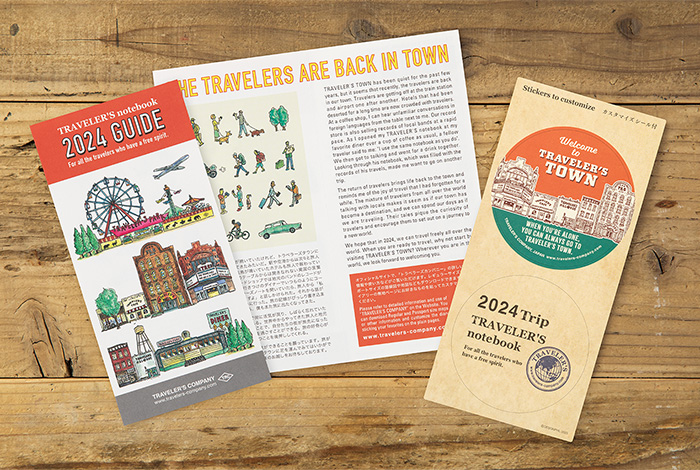 ダイアリーガイドとカスタマイズ用ステッカーが付属しています。
In the 2024 Diary, there is a Diary Guide and a customizing sticker included.
2,068円(税込)
本文/年間カレンダー、月間スケジュール、1週間スケジュール+セクションメモ(2024年1月〜6月、7月〜12月)、
68ページ×2冊、ダイアリーガイド(シール付)、MD用紙(中ミシン綴じ)、ダイアリーガイド(シール付)
Weekly schedule (January 2024- June 2024, July 2024- December 2024), Grid, Calendar, Monthly schedule,
68 pages x 2 notebooks, MD Paper (Sewn Bound), Bonus item:Diary Guide with Sticker
H210 x W110 x D8mm
MADE IN JAPAN
No. 14473006

 Unfortunately, we don't export to individual customers out of Japan.