2024 DIARY
BACK TO LIST
Customized Sticker Set for 2024 DIARY / カスタマイズシール 2024ダイアリー用
2023年9月14日(木)発売
インデックスやポケット、予定をあらわすアイコンにインレタ、表紙を彩るシールなど、トラベラーズノートのダイアリーをもっと楽しくカスタマイズするためのシールセットです。
2024年版のデザインテーマは、すべての旅人温かく迎えてくれる街、トラベラーズタウンをイメージしてデザインしました。カスタマイズしたダイアリーと共に、トラベラーズタウンを旅するように、2024年を過ごしていただけたら嬉しいです。
Available Autumn 2023 (Outside JAPAN)
Available on October 10th, 2023 (USA and Canada)
This is a sticker set for customizing your TRAVELER'S notebook that makes it more fun, including index and pocket stickers, icon stickers to represent different plans, dry transfer, and stickers to decorate the cover. The 2024 version features a design with the theme of "TRAVELER'S TOWN".
We want people to spend the year 2024 feeling like they are traveling through a TRAVELER'S TOWN that warmly welcomes all travelers.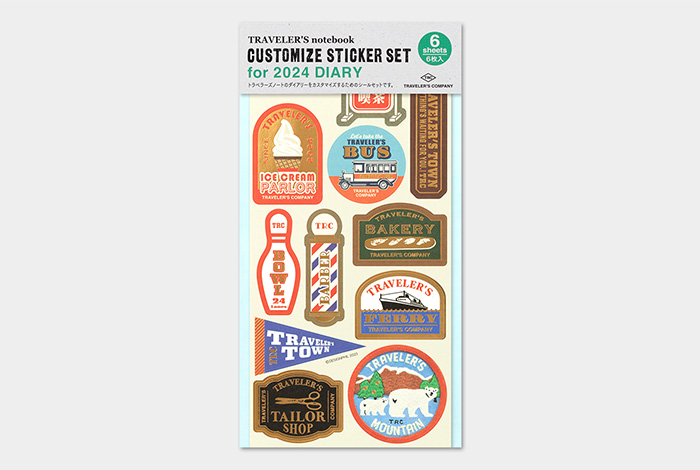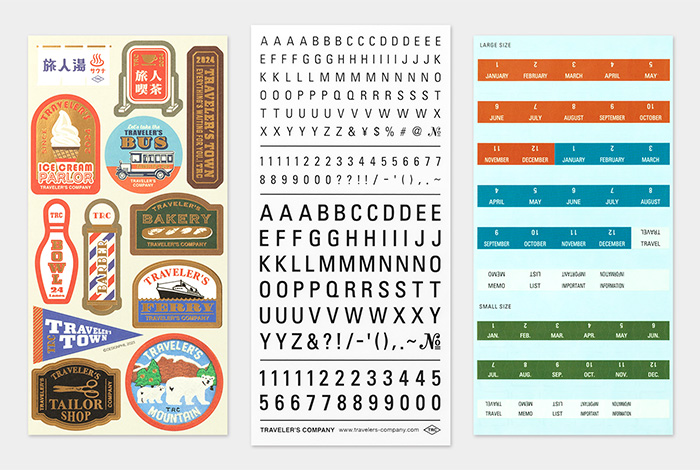 カスタマイズステッカー、インレタシール、インデックスシール
Customize sticker, Dry transfer, Index sticker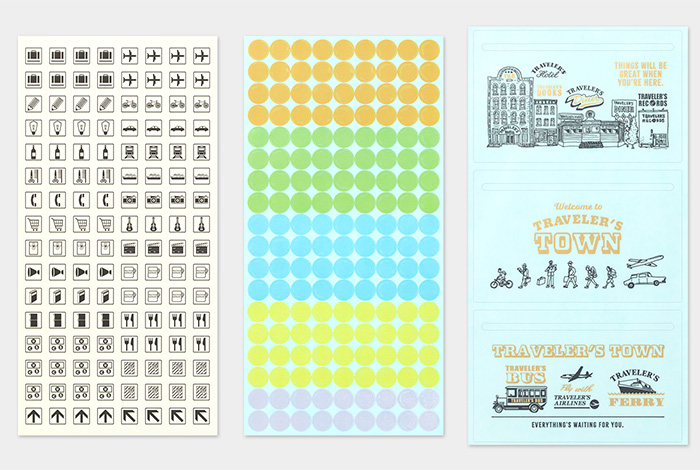 スケジュールシール、透明丸シール、フィルムポケットシール
Schedule sticker, Clear round sticker, Film pocket sticker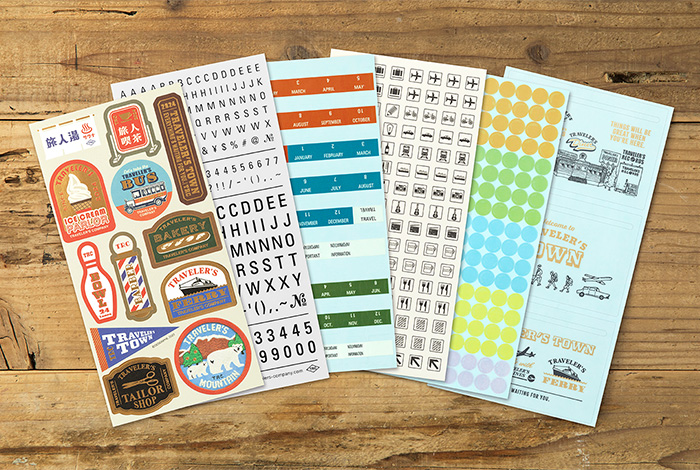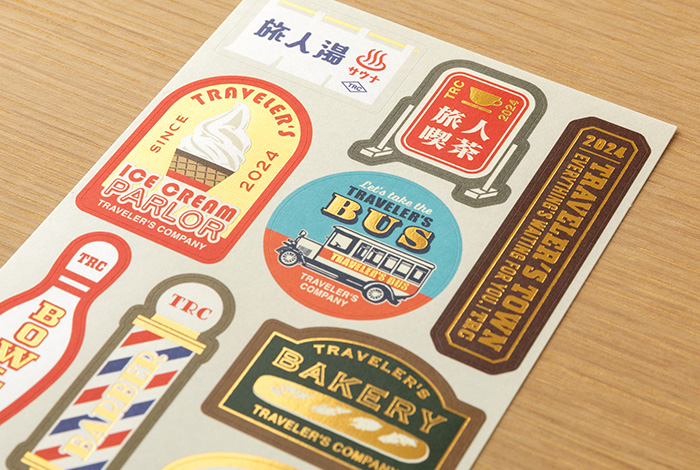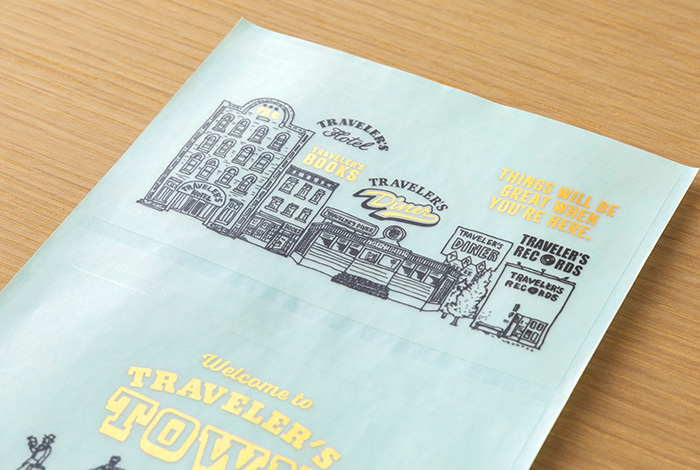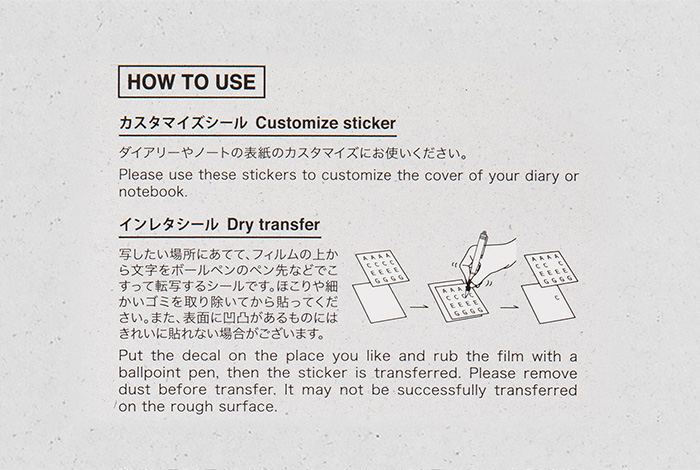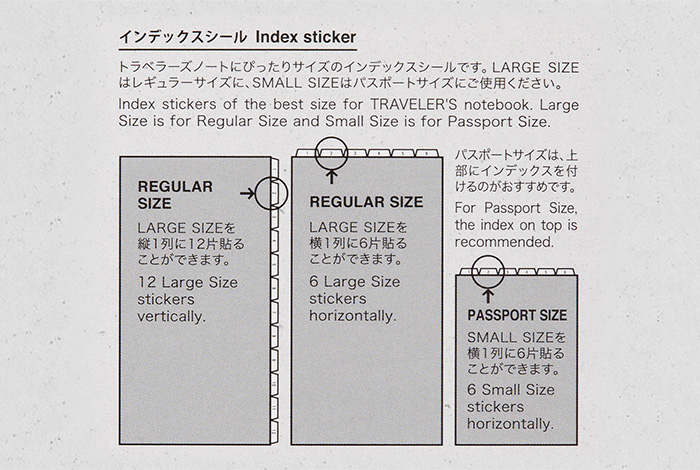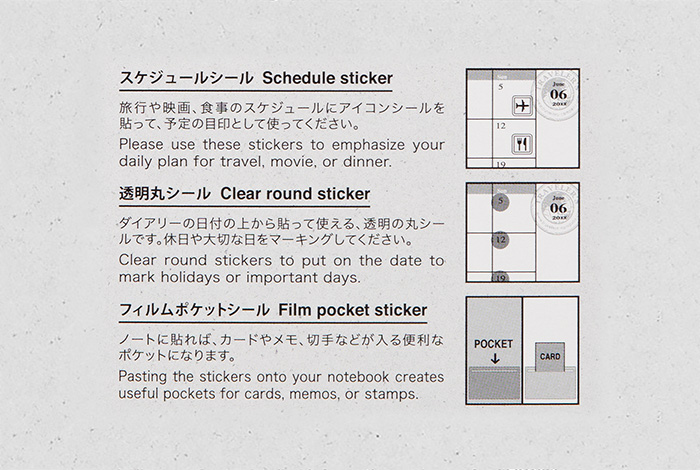 924円(税込)
6枚入、PET、紙製
6 stickers, made of PET and paper
H210 x W110 x D1 mm (Package)
MADE IN JAPAN
No. 84806006

 Unfortunately, we don't export to individual customers out of Japan.