2024 DIARY
BACK TO LIST
Plastic Sheet 2024 (Regular size) / 下敷 2024(レギュラーザイズ)
2023年9月14日(木)発売
立ったまま書いたり、しおりにして瞬時にそのページを開いたり、直線を引いたり、旅先でのさまざまなシーンで便利な下敷。2024年版は、トラベラーズタウンをテーマにデザイン。レギュラーサイズはトラベラーズタウンのマップがモチーフになっています。旅人たちを温かく迎えてくれる街、トラベラーズタウンを旅するように、2024年を過ごしていただけたら嬉しいです。
Available Autumn 2023 (Outside JAPAN)
Available on October 10th, 2023 (USA and Canada)
The design for Plastic Sheet limited edition 2024 is the TRAVELER'S TOWN.
This is a useful mat to achieve goals in various scenarios, including writing while standing, as a bookmark to instantly open to a certain page, and draw straight lines. For the 2024 edition, we have designed a TRAVELER'S TOWN theme. The Regular Size features a map of a TRAVELER'S TOWN. We want people to spend the year 2024 feeling like they are traveling through a TRAVELER'S TOWN that warmly welcomes all travelers.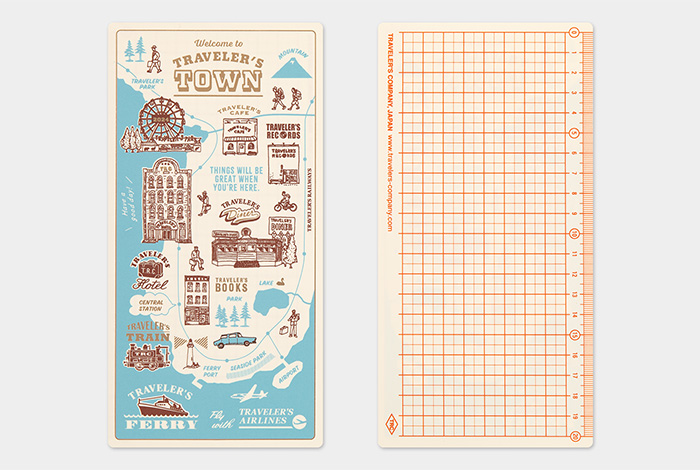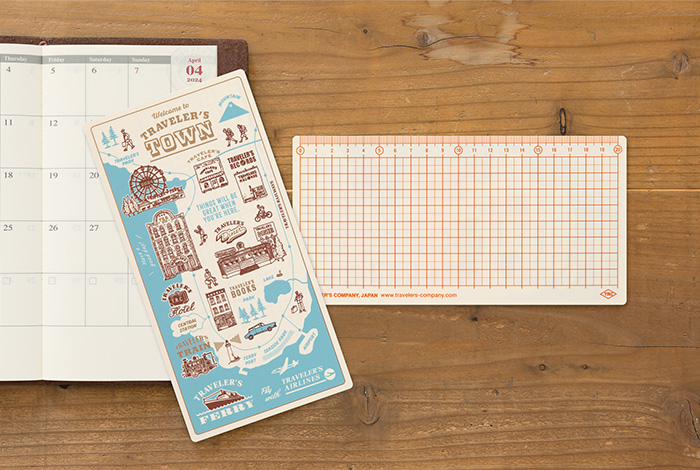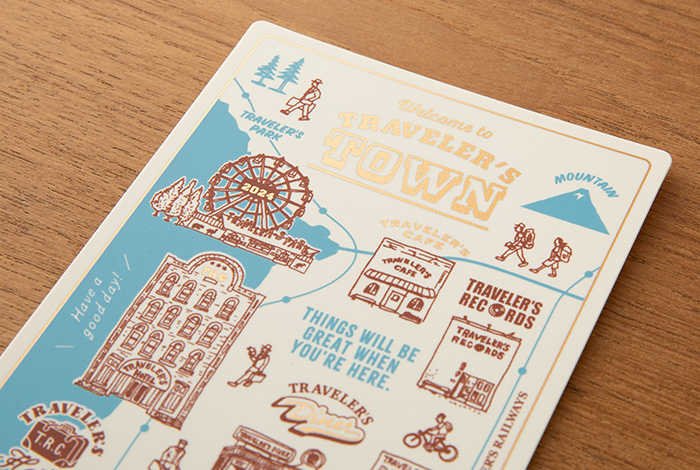 418円(税込)
裏面/5mm方眼、20cmスケール、PP製
Back: Grid of 5mm sections, serves as a 20cm-long scale, made of polypropylene
H210 x W106 x D1 mm
MADE IN JAPAN
No. 40235006

 Unfortunately, we don't export to individual customers out of Japan.