2024 DIARY
BACK TO LIST
Clear Folder 2024 (Passport size) / クリアホルダー 2024(パスポートザイズ)
2023年9月14日(木)発売
2024年限定デザインのトラベラーズノート パスポートサイズのクリアホルダーです。
名刺やショップカード、チケットなどをざっくり入れてトラベラーズノート パスポートサイズと一緒に持ち歩くことができます。
2024年限定のグラフィックは、トラベラーズタウンをテーマにデザイン。トラベラーズタウンにある商店街を印刷とあわせてメッセージなどを金箔で表現しました。旅人たちを温かく迎えてくれる街、トラベラーズタウンを旅するように、2024年を過ごしていただけたら嬉しいです。
Available Autumn 2023 (Outside JAPAN)
Available on October 10th, 2023 (USA and Canada)
This folder features a design exclusively for 2024 and comes in a size perfect for taking along with your TRAVELER'S notebook. The Passport Size can store smaller papers, like business cards, tickets or stamps.
We designed the 2024 limited edition in the TRAVELER'S TOWN motif that combines printed graphics with messages and other elements in gold leaf.
We want people to spend the year 2024 feeling like they are traveling through a TRAVELER'S TOWN that warmly welcomes all travelers.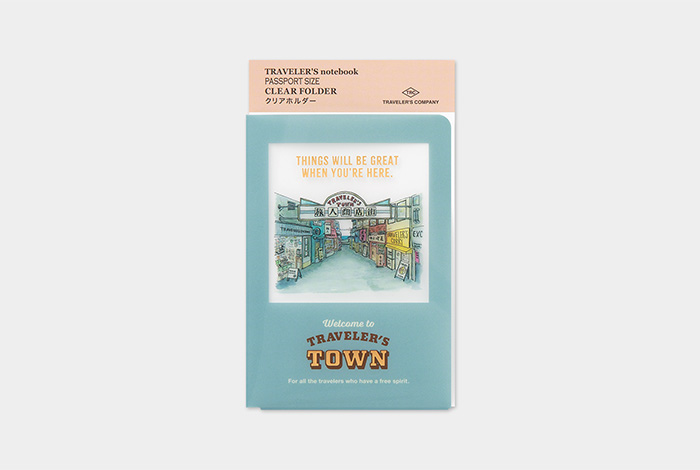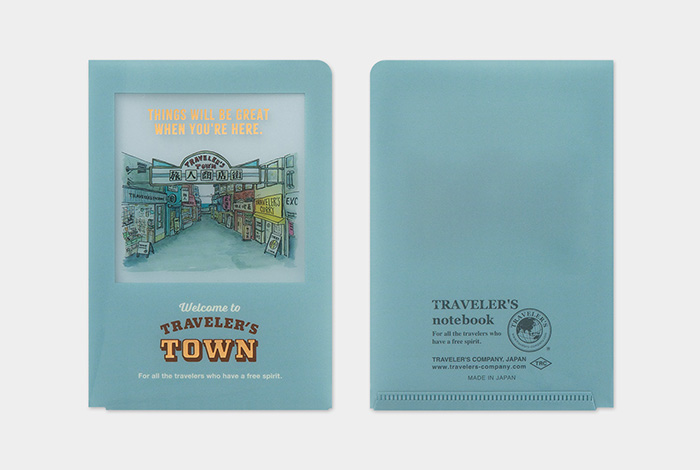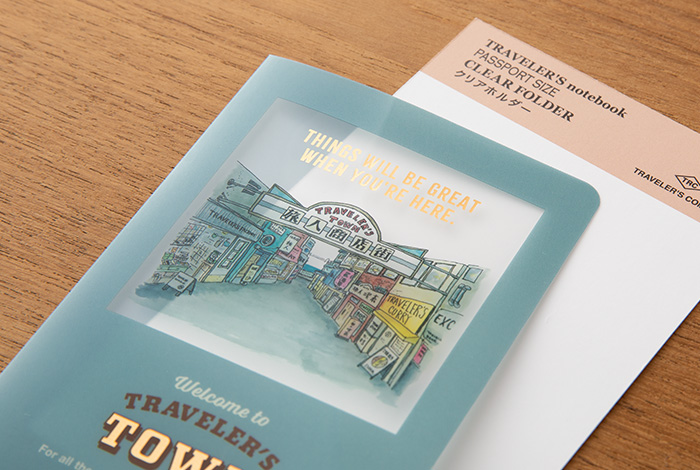 418円(税込)
PP製
Made of polypropylene
H128 x W89 x D1mm
MADE IN JAPAN
No. 14478006

 Unfortunately, we don't export to individual customers out of Japan.