2022 DIARY
BACK TO LIST
Plastic Sheet 2022 (Regular size) / 下敷 2022(レギュラーザイズ)
2021年9月16日発売
立ったまま書いたり、しおりにして瞬時にそのページを開いたり、直線を引いたり、旅先でのさまざまなシーンで便利な下敷。2022年版は、映画とサウンドトラックをモチーフにデザインしました。この下敷をトラベラーズノートに挟むことで、映画の登場人物のような気分で日々を送ってみてはいかがでしょうか。
Available Autumn 2021 (Outside JAPAN)
Available on October 13th, 2021 (USA and Canada)
This is a useful mat to achieve goals in various scenarios, including writing while standing, as a bookmark to instantly open to a certain page, and draw straight lines. The 2022 version was designed with the motifs related to movies and soundtracks. We hope you will feel like the characters in the movie by keeping this plastic sheet in your TRAVELER'S notebook.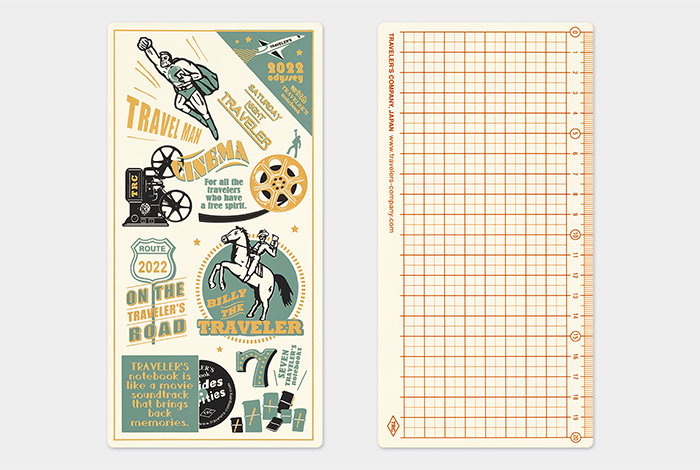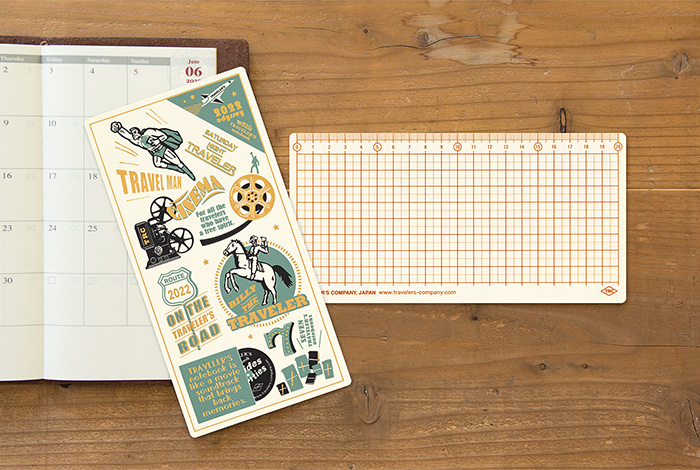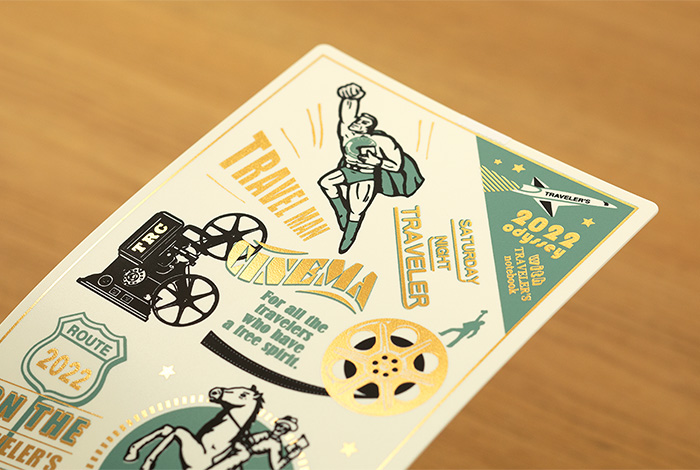 396円 (税込)
裏面/5mm方眼、20cmスケール、PP製
Back: Grid of 5mm sections, serves as a 20cm-long scale, made of polypropylene
H210 x W106 x D1 mm
MADE IN JAPAN
No.40229006

 Unfortunately, we don't export to individual customers out of Japan.