2022 DIARY
BACK TO LIST
Clear Folder 2022 (Regular size) / クリアホルダー 2022(レギュラーザイズ)
2021年9月16日発売
2022年限定デザインのトラベラーズノートサイズのクリアホルダーです。
三つ折りにしたA4の書類やチケット、ポストカードなどをざっくり入れてトラベラーズノートと一緒に持ち歩くことができます。
2022年限定のグラフィックは、「TRAVELER'S notebook is like a movie soundtrack that brings back memories.(トラベラーズノートは物語の記憶を思い出させてくれる映画のサウンドトラックみたいだ)」とのメッセージとともに、サウンドトラックのレコードをモチーフにデザイン。印刷とあわせてメッセージなどを金箔で表現しました。
新しい映画が封切られるように、2022年がはじまります。トラベラーズノートに日々の物語を綴っていけば、いつか映画のサウンドトラックのように記憶を呼び覚ましてくれる存在になるはずです。
Available Autumn 2021 (Outside JAPAN)
Available on October 13th, 2021 (USA and Canada)
This folder features a design exclusively for 2022 and comes in a size perfect for taking along with your TRAVELER'S notebook. The Regular Size fits A4 paper folded in three, postcards and other documents. We designed the 2021 limited edition in movie soundtrack rocords' motif that combines printed graphics with messages and other elements in gold leaf.
Just like when a new movie is about to be released, the year 2022 is about to begin. Keep writing your daily stories in your TRAVELER'S notebook and one day it will be like a soundtrack of a movie, bringing back your memories.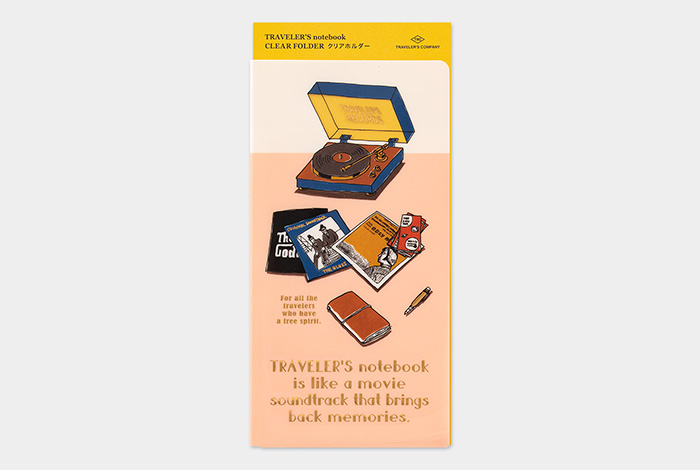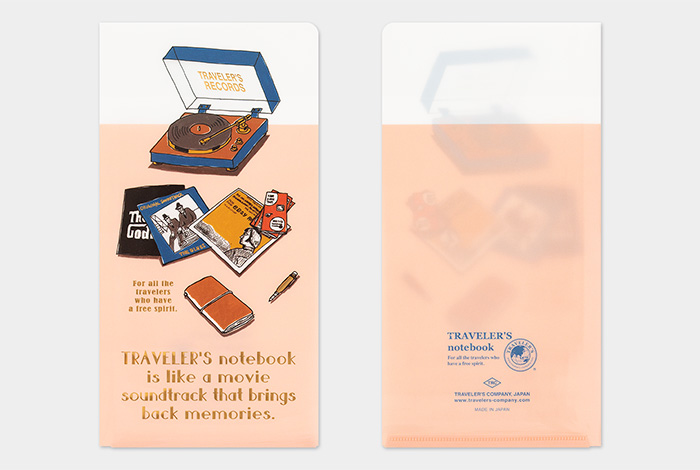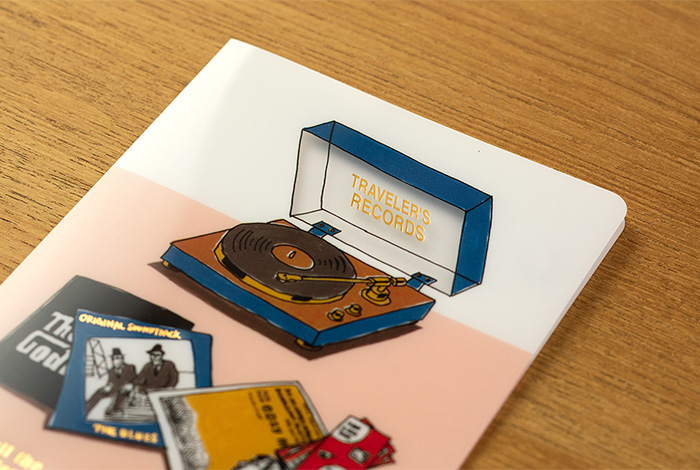 440円 (税込)
PP製
Made of polypropylene
H214 x W110 x D1 mm
MADE IN JAPAN
No.14450006

 Unfortunately, we don't export to individual customers out of Japan.