2021 DIARY
BACK TO LIST
Clear Folder 2021 (Passport size) / クリアホルダー 2021(パスポートザイズ)
2020年9月10日発売
2021年限定デザインのトラベラーズノート パスポートサイズのクリアホルダーです。
名刺やショップカード、チケットなどをざっくり入れて、トラベラーズノート パスポートサイズと一緒に持ち歩くことができます。
2021年限定のグラフィックは、「本とトラベラーズノートがあれば、いつでもどこでも旅人になれる」とのメッセージとともに、本とトラベラーズノートをモチーフにデザイン。印刷とあわせてメッセージなどを金箔で表現しました。
本とノートはいつも身近に寄り添う最良の旅の相棒です。旅にでることができない時こそ、本とノートで心の旅に出てみましょう。
Available Autumn 2020 (Outside JAPAN)
Available October 2nd, 2020 (USA and Canada)
This folder features a design exclusively for 2021 and comes in a size perfect for taking along with your TRAVELER'S notebook. The Passport Size can store smaller papers, like business cards, tickets or stamps. We designed the 2021 limited edition in "Books and TRAVELER'S notebooks" motif that combines printed graphics with messages and other elements in gold leaf.
With a notebook, a pen and your imagination, you can travel freely through space and time. So keep your books and your notebook close by. A time when it's difficult to travel is a time when you need them most.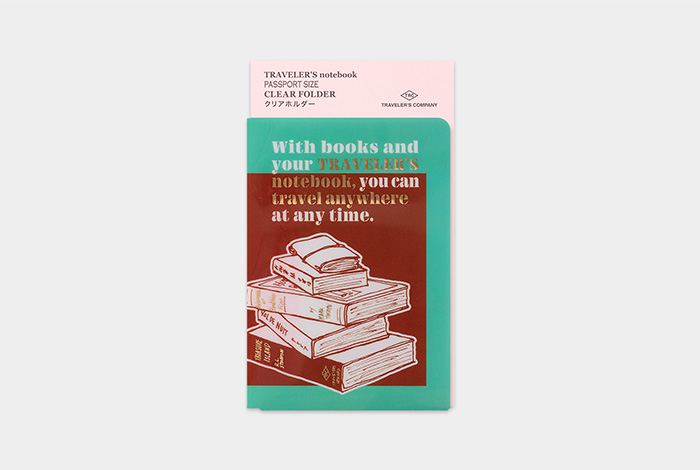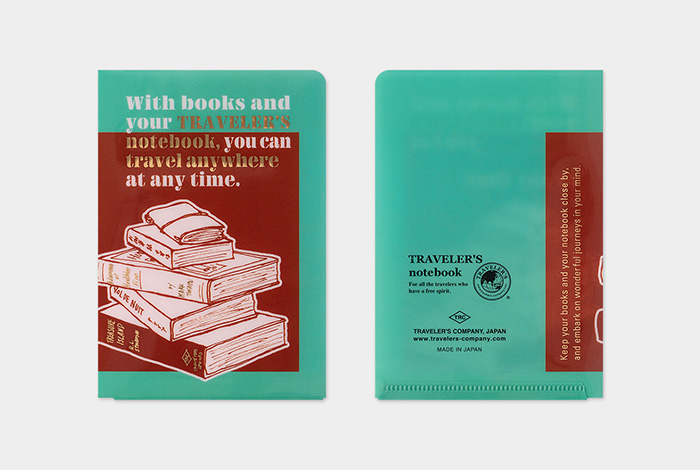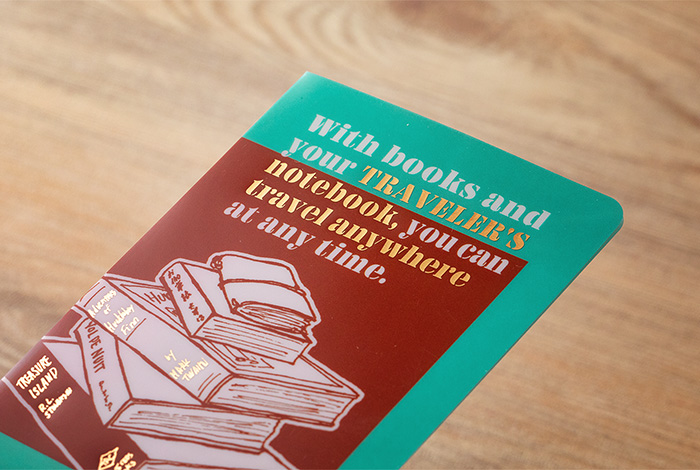 396円 (税込)
PP製
Made of polypropylene
H128 x W89 x D1mm
MADE IN JAPAN
No. 14424006

 Unfortunately, we don't export to individual customers out of Japan.