2020 DIARY
BACK TO LIST
Refill 2020 Weekly Vertical (Regular Size) / リフィル 2020 週間バーチカル(レギュラーサイズ)
2019年9月12日発売
トラベラーズノート週間バーチカルの2020年ダイアリーリフィルです。
1日ごとに時間単位で記入できるのが特徴のバーチカルタイプです。1冊で週間ページは6ヵ月分。前半後半の2冊分がセットされています。筆記性を追求したオリジナルの筆記用紙(MD用紙)を使用しているので、万年筆でもにじみや裏抜けがしにくくなっています。
ガイドとカスタマイズ用ステッカーが付属しています。
Available Autumn 2019 (Outside JAPAN)
This is 2020 Diary Weekly Vertical-type for TRAVELER'S notebook.
The Vertical Diary is useful for keeping track of schedules on a timely basis.A single notebook covers worth six months. This set include 2 pcs. for the first half and the second half for 2020.The MD paper is used for this notebook so the feeling when writing is simply great.
There is a Guide and a customizing sticker included.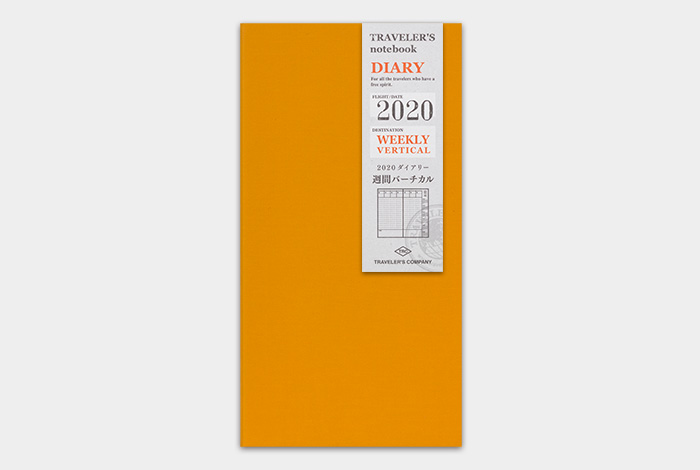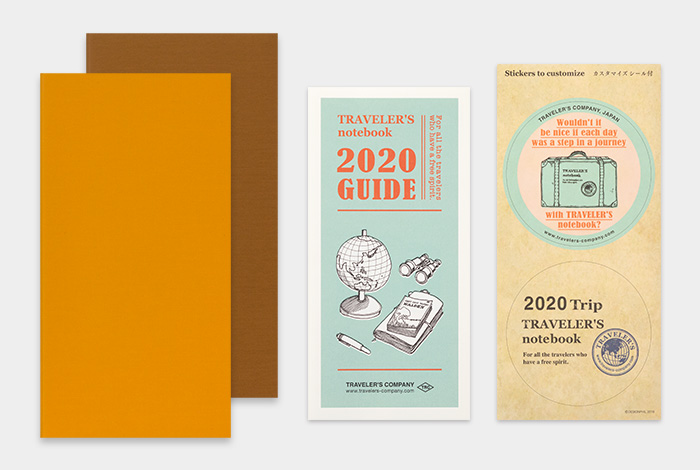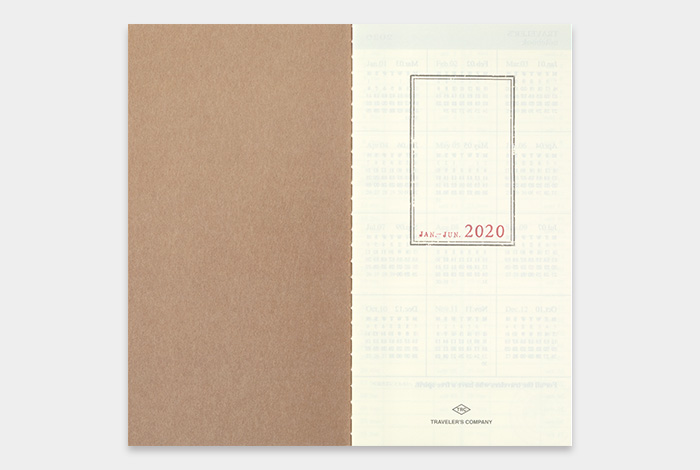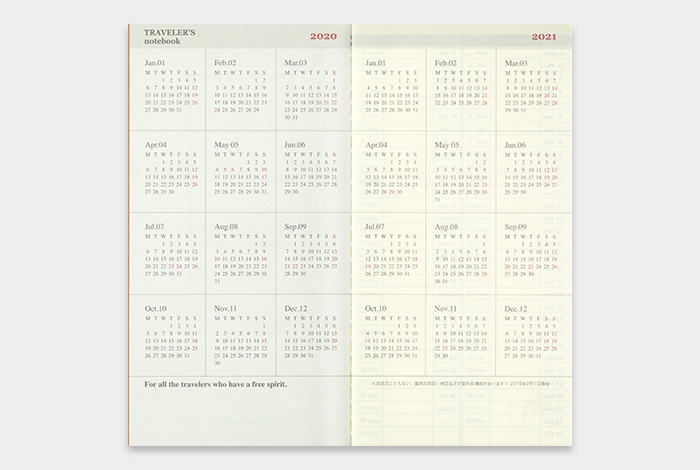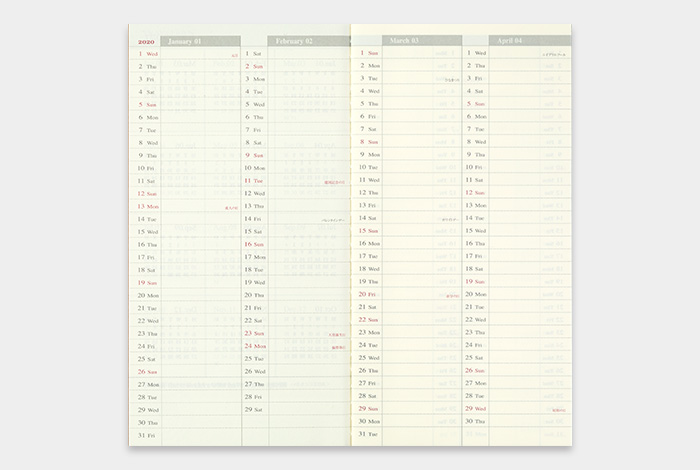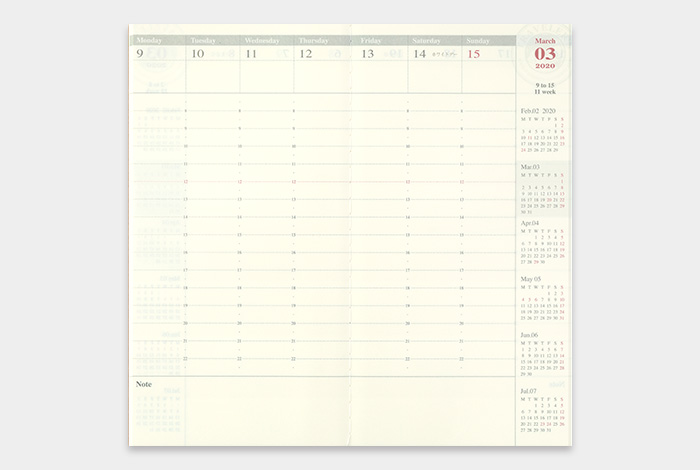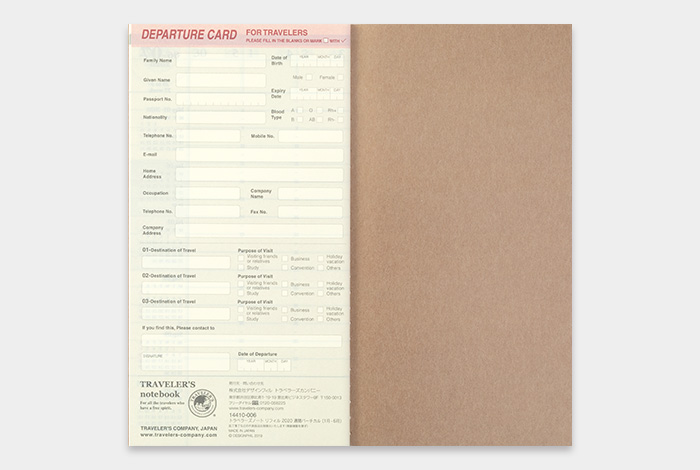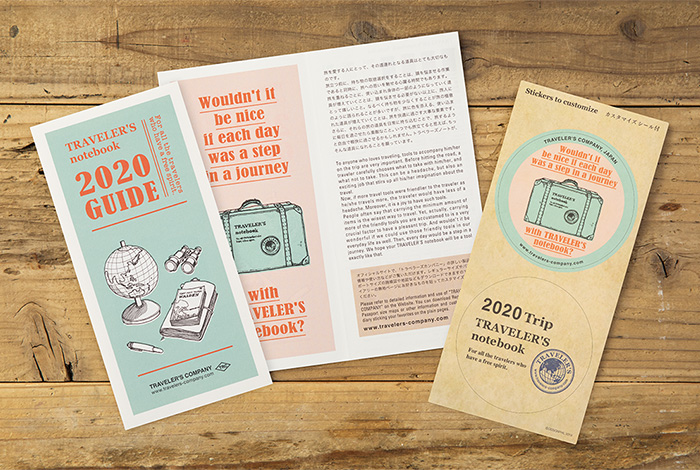 ダイアリーガイドとカスタマイズ用ステッカーが付属しています。
In the 2020 Diary, there is a Diary Guide and a customizing sticker included.
1,980円 (税込)
中紙/年間カレンダー、月間スケジュール、週間バーチカル(2020年1月〜6月、7月〜12月)、
68ページ×2冊、ダイアリーガイド(シール付)、MD用紙(中ミシン綴じ)、ダイアリーガイド(シール付)
Weekly Vertical schedule (January 2020- June 2020, July 2020- December 2020), Calendar, Monthly schedule,
68 pages x 2 notebooks, MD Paper (Sewn Bound), Bonus item:Diary Guide with Sticker
H210 x W110 x D8mm
MADE IN JAPAN
No.14410006

 Unfortunately, we don't export to individual customers out of Japan.