2020 DIARY
BACK TO LIST
Clear Folder 2020 (Regular size) / クリアホルダー 2020(レギュラーザイズ)
2019年9月12日発売
2020年限定デザインのトラベラーズノートサイズのクリアホルダーです。
三つ折りにしたA4の書類やチケット、ポストカードなどをざっくり入れて、トラベラーズノートと一緒に持ち歩くことができます。
2020年限定のグラフィックは、旅の道具をモチーフにデザイン。トラベラーズノートをはじめ、トランクや水筒に、双眼鏡や地球儀などを印刷で、メッセージにブラスクリップ、コンパスなどを金箔で表現しました。
このクリアホルダーをトラベラーズノートに挟むことで、いつでも旅立てるような気分で、2020年を自由で軽快に過ごしていただけたら嬉しいです。
Available Autumn 2019 (Outside JAPAN)
This folder features a design exclusively for 2020 and comes in a size perfect for taking along with your TRAVELER'S notebook. The Regular Size fits A4 paper folded in three, postcards and other documents, We designed the 2020 limited edition in "Travel Tools" motif that combines printed graphics with messages and other elements in gold leaf.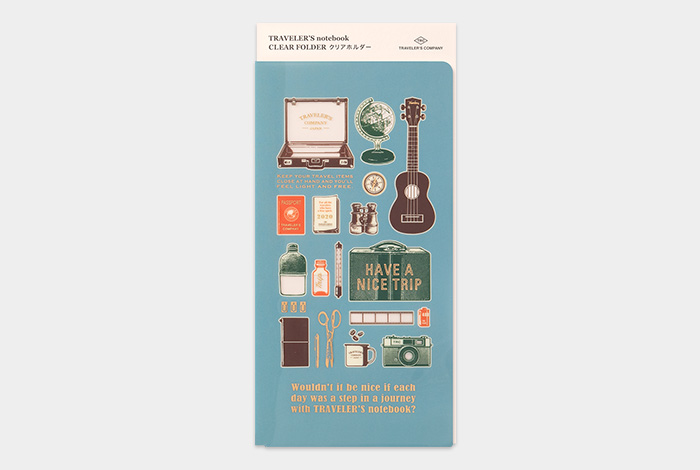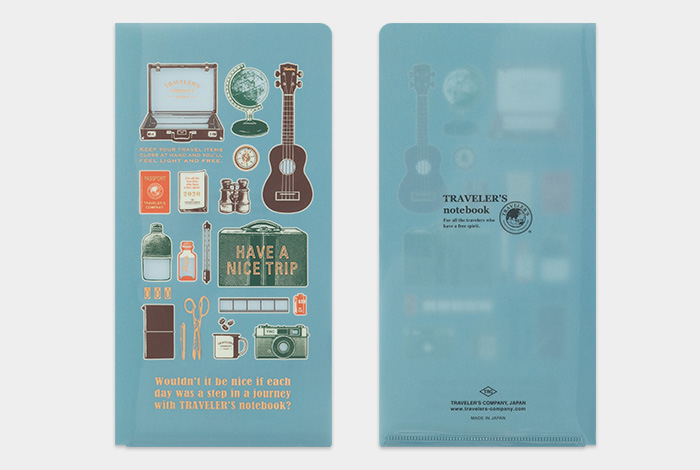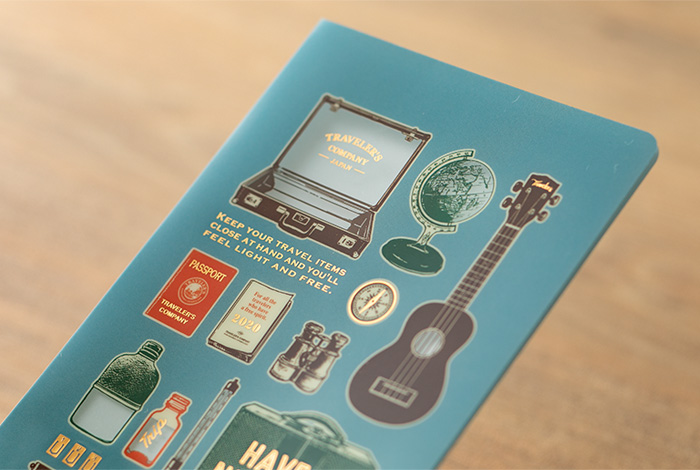 440円 (税込)
PP製
Made of polypropylene
H214 x W110 x D1 mm
MADE IN JAPAN
No.14413006

 Unfortunately, we don't export to individual customers out of Japan.