2017 DIARY
BACK TO LIST
Refill 2017 WEEKLY VERTICAL (Regular Size) / リフィル 2017 週間バーチカル(レギュラーサイズ)
2016年9月15日発売
※2017年度版より、フォーマットが新しくなりました。
トラベラーズノート週間バーチカルの2017年ダイアリーリフィルです。
1日ごとに時間単位で記入できるのが特徴のバーチカルタイプ。今までは土日欄のみが小さかったのですが、2017年版よりすべての曜日が同じスペースになるようリニューアルしました。
Available Autumn 2016
*The format has changed to a new version starting from the 2017 edition.
This is 2017 Diary Weekly Vertical-type for TRAVELER'S notebook.
The Vertical Diary is useful for keeping track of schedules on a timely basis. In the past, Saturdays and Sundays had a small space, starting from the 2017 edition, we changed it so that all the days have the time axis.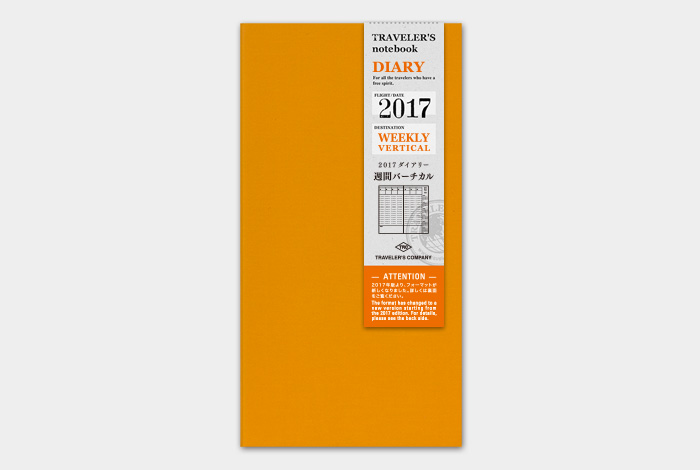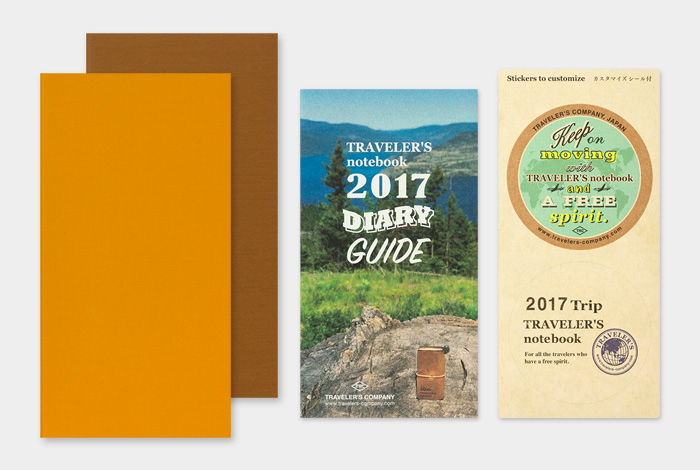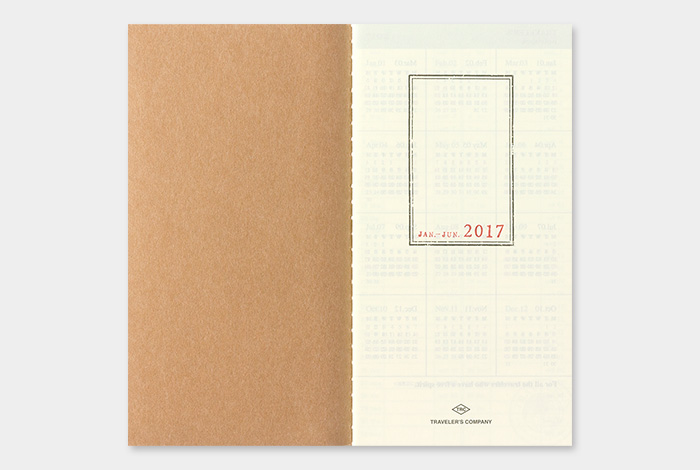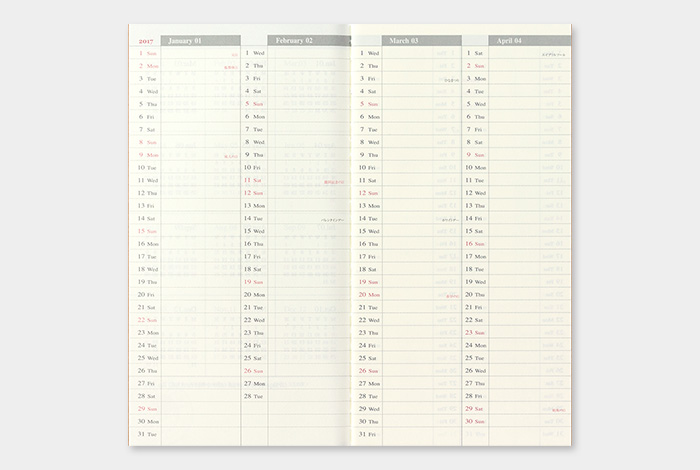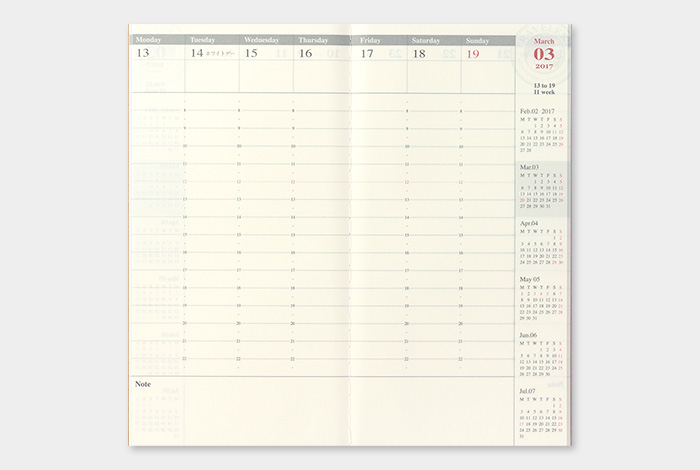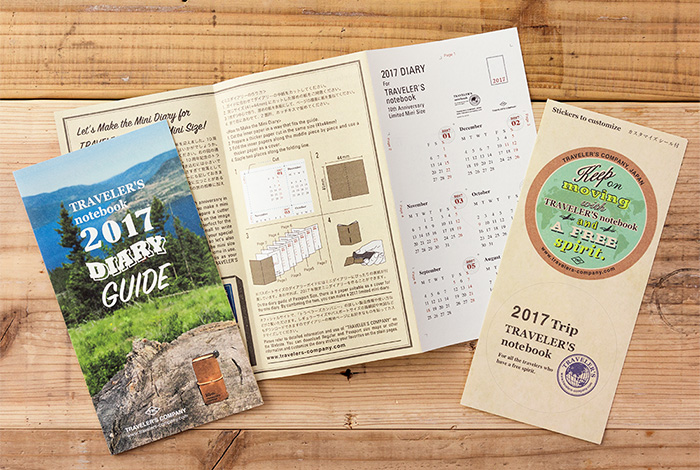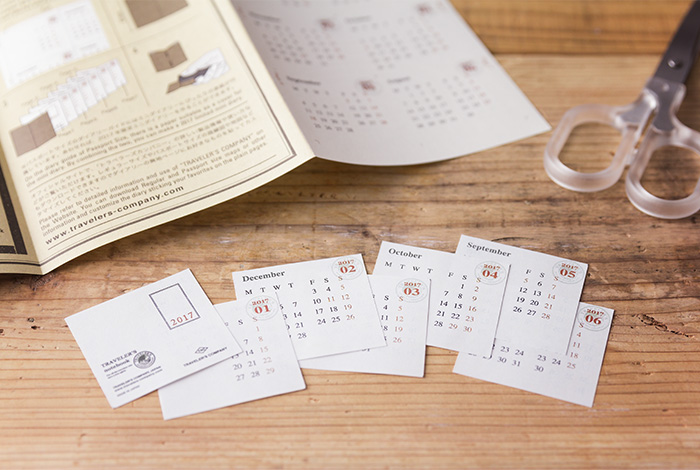 ダイアリーガイドとカスタマイズ用ステッカーが付属しています。ダイアリーガイドには、10周年缶のトラベラーズノートミニにぴったりのダイアリーリフィルのキットが付いています。
In the 2017 Diary, there is a Diary Guide and a customizing sticker included. On Diary Guide, there is a 2017 diary refill kit that goes perfect with TRAVELER'S notebook mini.The TRAVELER'S notebook mini is available in the 10th Anniversary Can Set.
中紙/年間カレンダー、月間スケジュール、週間バーチカル(2017年1月〜6月、7月〜12月)、
68ページ×2冊、ダイアリーガイド(シール付)、MD用紙(中ミシン綴じ)、ダイアリーガイド(シール付)
1,800円 + 税
Weekly Vertical schedule (January 2017- June 2017, July 2017- December 2017), Calendar, Monthly schedule,
68 pages x 2 notebooks, MD Paper (saddle-stitched), Bonus item:Diary Guide with Sticker
H210 x W110 x D8mm
MADE IN JAPAN
No.14376006

 Unfortunately, we don't export to individual customers out of Japan.