2017 DIARY
BACK TO LIST
Plastic Sheet 2017 (Passport size) / 下敷 2017(パスポートザイズ)
2016年9月15日発売
立ったままでも書きやすくなり、しおりや定規としても使える、何かと便利な下敷です。表は10周年記念の限定デザイン、裏は罫線下敷きとしても使える便利な方眼罫になっています。
Available Autumn 2016
Plastic Sheet that can be used as a bookmark and ruler. It also comes handy when writing while standing. The front side has a 10th anniversary limited design, and the back side has a grid which serves as rules to help writing on blank paper.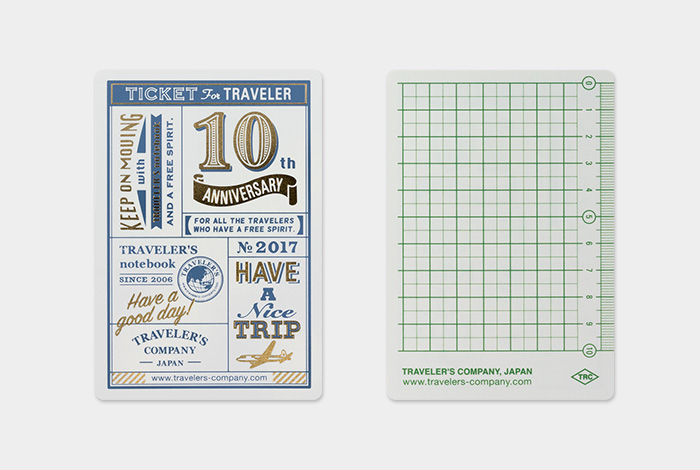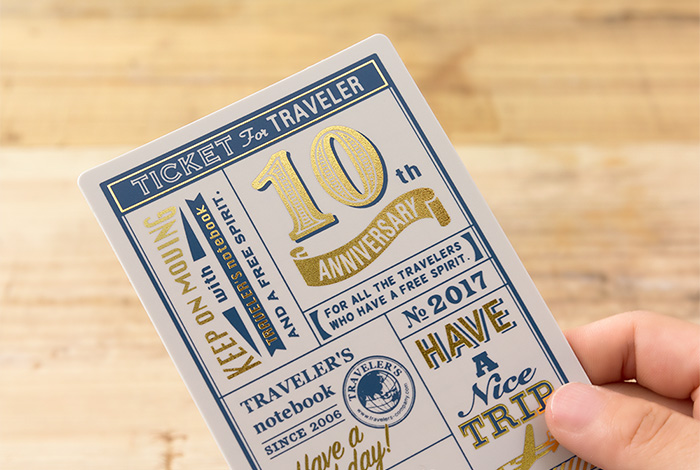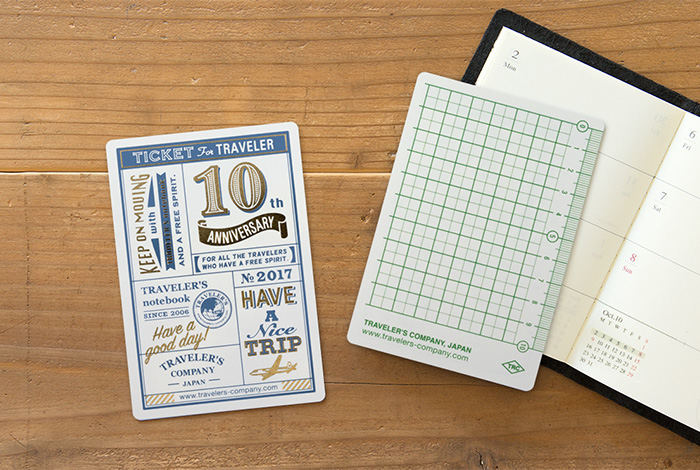 裏面/5mm方眼、10cmスケール、PP製  320円 + 税
Back: Grid of 5mm sections, serves as a 10cm-long scale, made of polypropylene
H124 x W85 x D1mm
MADE IN JAPAN
No.40219006

 Unfortunately, we don't export to individual customers out of Japan.