2012 DIARY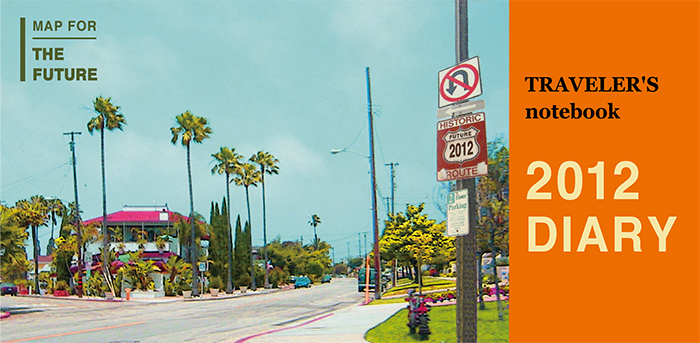 MAP for the year 2012
トラベラーズノート ダイアリーは、2012年に向かっていくためのロードマップ。
新たに週間+メモを追加し、5種類の2012年のための地図をご用意しました。
広い範囲で見渡せる都市地図と詳細に記された道路地図を使い分けるように、
あなたの人生の旅にあわせて、複数のダイアリーを組み合わせて使ってみてください。
そこに、新しい発見があるかもしれません。
※販売は終了しています。
MAP for the year 2012
TRAVELER'S notebook diary is a road map to go toward the year 2012.
We have 5 kinds of maps for the year 2012, adding a new face of "weekly and memo".
Please use it combining some diaries according to the travel of your life, just like using both a wide range city map and a detailed road map.
You may discover something new.
* This product has been discontinued.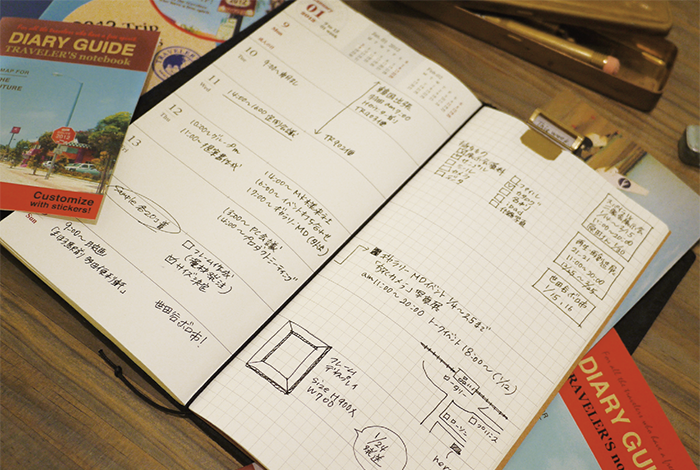 週間+メモ 新登場!
新たに加わった週間+メモは、左ページが1週間スケジュール、右ページはセクション罫のフリーメモ。
メモページには、アイデアや思い出を記したり、レシートやチケットをスクラップしたり、自由に使ってください。
NEW ITEM, WEEKLY and MEMO
Weekly schedule on the left page, square-section ruled free memo on the right.
On the memo pages you can enjoy writing your ideas and memories or sticking receipts and tickets.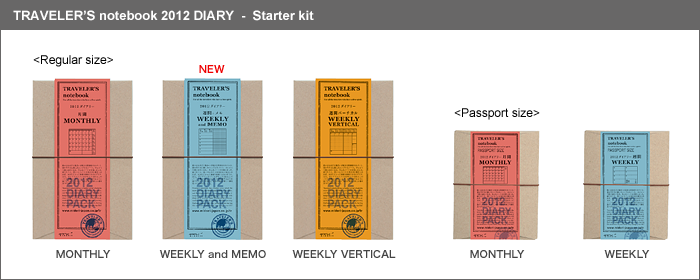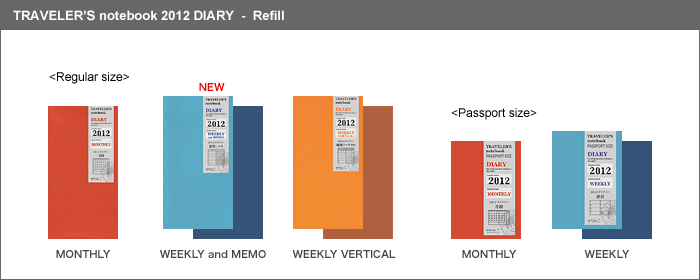 2012 – ONLY ITEMS / 2012 限定品品
2012 DIARY GUIDE and Stickers / 2012 ダイアリーガイド、シール
2012年度版ダイアリーのスターターキットとリフィルに付属するダイアリガイドとシールです。
Bonus items for 2012 TRAVELER'S notebook Starter kits and 2012 Refills.