CUSTOMIZE YOUR NOTEBOOK / カスタマイズ
BACK TO LIST
PEN HOLDER STICKER with pocket for title Black / ペンホルダーシール タイトルポケット付 黒
貼るだけでノートや手帳に貼付けられるポケット付ペンホルダーシールです。シールをセパレーター(台紙)からはがし、ノートや手帳の表紙などに貼ってください。表紙や裏表紙など、左右どちらの向きにも貼ることができます。お好きな紙にタイトルや日付を記入し、ポケットに入れてカスタマイズしてください。
Just stick this PEN HOLDER STICKER to your notebook or pocket diary. Peel it from the separator and stick it to the cover of a notebook or a diary. Both ways are available : right or left, to front cover or back.Customize it putting paper with a title or date into the pocket.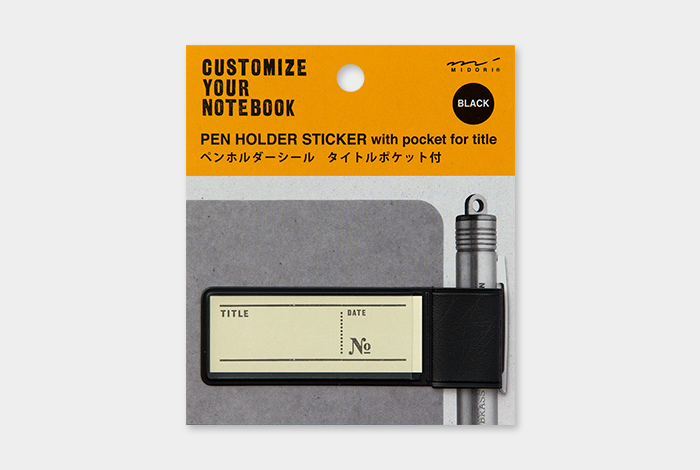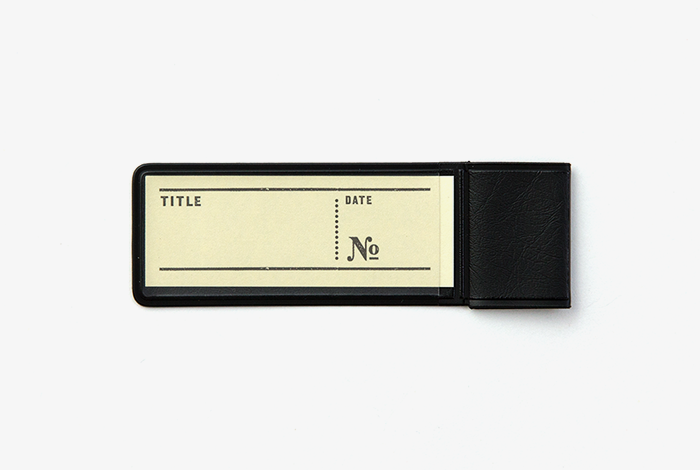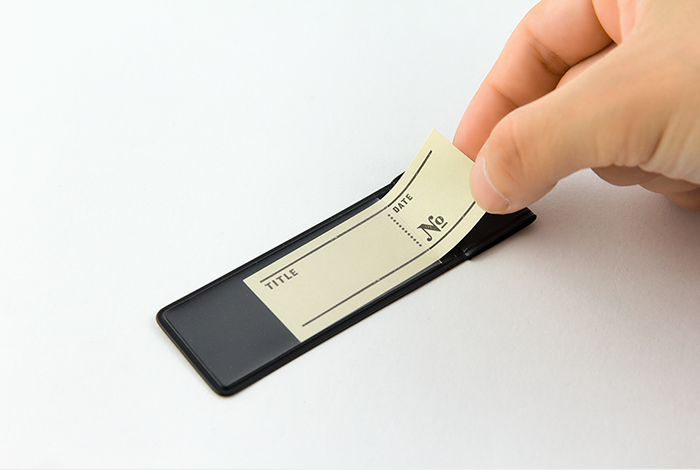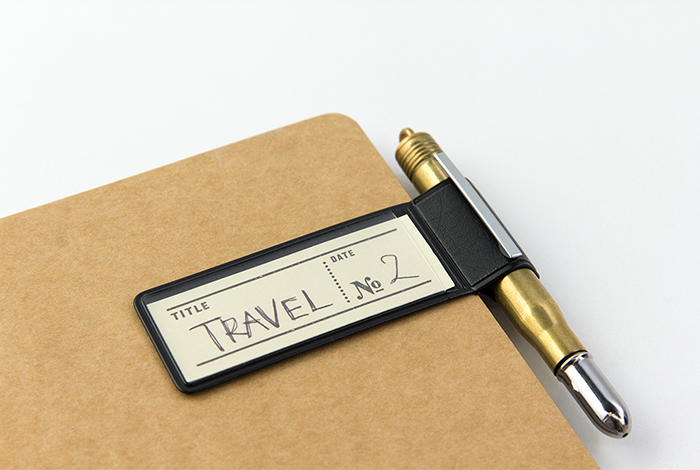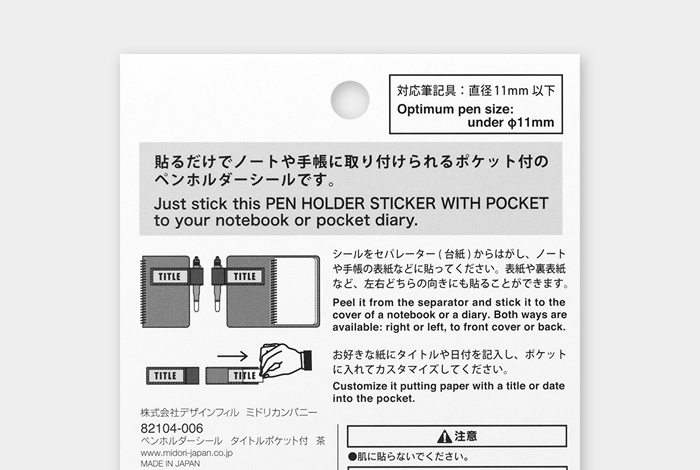 PVC製 280円 + 税
H30 x W93mm / H117 x W105 x D2mm (package)
Made of PVC
MADE IN JAPAN
No.82103006

 Unfortunately, we don't export to individual customers out of Japan.